Hello, havnt put much on this in a while as tbh with the arrival of my son nothing has changed!
Last Thursday I came out to my car in the morning to be greeted with this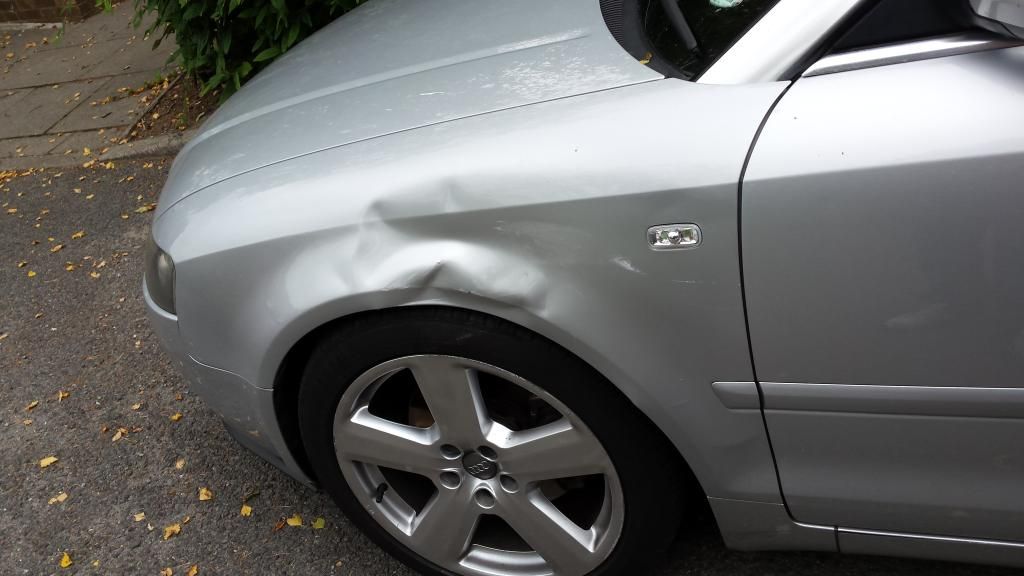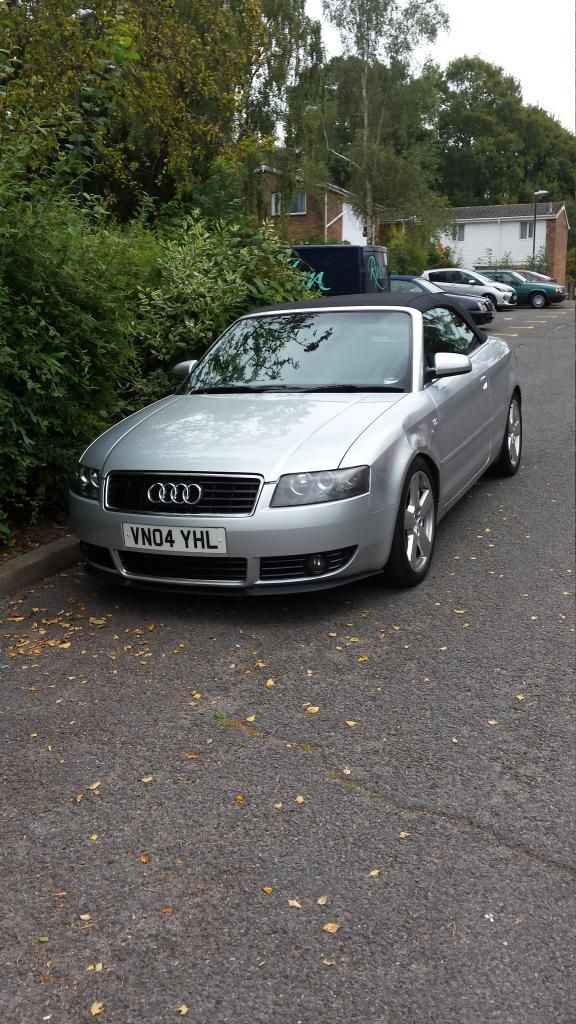 and a note on my windscreen saying "I'm so sorry, I reversed into your car as I didn't see it my number is ......." I was shocked that she left her number. Called her up and she said she was sorry again and wanted to settle it with cash, after going to a few body shops and getting quotes of £800+ and needing a hire car added aswell she decided on going through insurance instead. Car was taken away Monday and they have said parts should be in by today.
On the plus side that wing had been badly resprayed in the past so it needed re paining anyway, they are also replacing the front headlight for me as it had weathered! May even be refurbishing the wheel.
anyway I have this as my hire car
it's a lexus IS300H with is a 2.5 petrol hybrid with 220bhp. It's very nice to drive and has so many gadgets to play with but I still miss driving the Audi. This is just boring to drive, it's a semi auto trip tonic with a flappy paddle gearbox, auto everything. Again I'm shocked I got given it as a hire car though lol
anyway I should be getting the Audi back next week.
_________________
Audi A4 Cabriolet 2.5TDI 163 Sport
Full Interior Lighting Pack - Puddle Lights, Footwell Lights, Door Markers, Handle Ambient Lights, Air Vent Illumination, Armrest Illumination, Roof Ambient Lights. Auto Dim Rear View Mirror, Cruise Control, Full DIS, Genuine 6 Disc CD Changer in Glovebox, RNSE, Remote Windows, Parrot Bluetooth, Storage Pack, Full Leather, Heated Mirrors