Yes they will, its commonly done under 15" wheels.
Big g1985 does (think he still does it) a 300mm brake set ground to fit under zetec s and gti alloys.
viewtopic.php?f=10&t=20723
_________________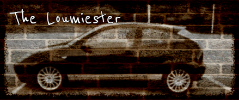 The Loumiester wrote:
Ford is not a decision you make to like, its a passion you grow up with.