Time has come to say goodbye to the saxo.
Moderately bothered at letting it go. A. Because a friend is buying it and neglects his cars. B. Because it is such fun.
spent too much time trying fix clunking suspension, water filled footwells, abs sensors (this car has had 6 oem sensors in its lifetime!) and generally tightening up trim that comes off when you touch it. Will say though, a saxo vts would make super track car.
spend most of my time off doing things like this.

(trying to source a leak - found!)
Selling it because at 80k its beginning to fall apart and I cant keep spending money on it, I get super amounts of shit for driving it. I also want air con and a car that doesnt have have an off centre drving posisition. It twists your spine drving it and kills your back.

I did add some 16v badges.

covered up the scratches.
I took it to France, Switzerland, Germany, Luxembourg and Belgium last month. It managed to behave. I was meant to take it on the nurburgring but chickened out due to the insurance factor and the fact I was already drving 500 miles in 30 degree heat on that day. Maybe next time

Verzy, france.
Driving a saxo across europe requires dedication. no air con and twisted spine tested my nerves over 2500 miles in summer weather.
I saw one saxo in france and thats it.
Will say driving it to over twice the height of mount snowdon on twisty alpine roads and driving on the autobahns was great fun.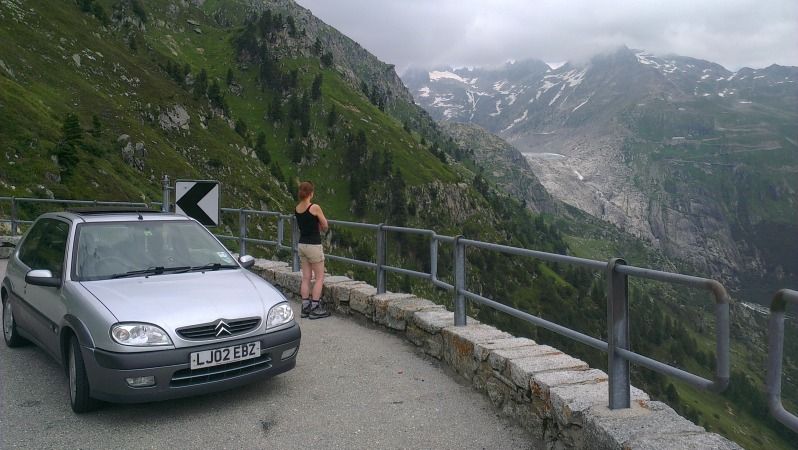 Helen in her walking boots, moaning no doubt. That's a glacier in the background!
Higher than you would think. super fun driving down, like the Eiger track on gran turismo but steeper.

So I went to look at newer cars. I'm not overly keen on vag stuff. I looked at civic type r's - old model, mondeo st tdci's, 207 gti's and lots more.
Couldnt find anything in my rice range that hadnt done a million miles or had history.
Saw a car on my doorstep (<1 mile away) and much to many peoples dispair (my mum, wife, percy, mother in law, many other fsi members and even my own conciousness) bought it cheap after haggling, was overpriced. I got some change to pay off dfs for the sofa.

It isnt fast I know - nippy, handles really well, has aircon, Has done 50k, full history, 12 months mot, 6 months tax, full tank of fuel, warranty, I trust the garage, family business and I use them regularly for mots etc.......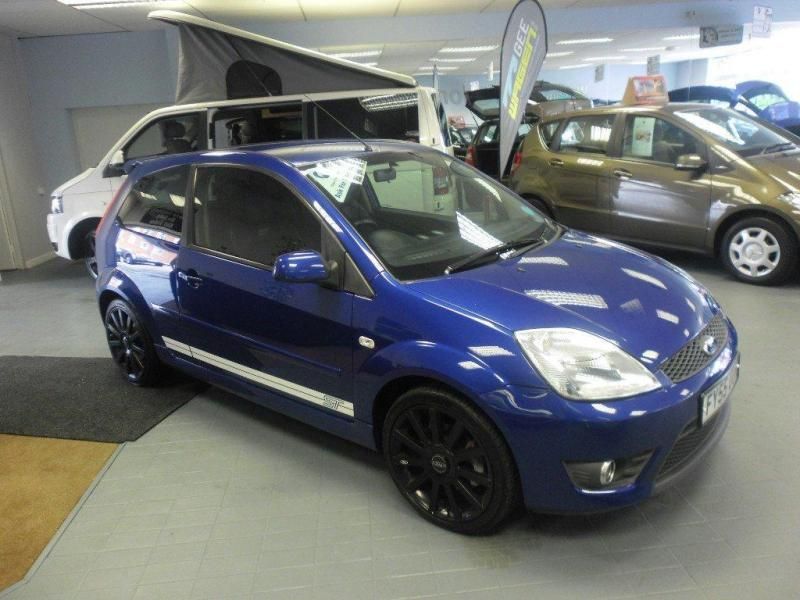 Predictable much?

I can't be unlucky a second time can I?
plans:
K&n/flexi.
Piano black dash bezel (bought, in post)
eibach springs from ford.
spacers on rear to widen track.
double din stereo with bluetooth/ipod connection when funds allow.
I can buy a family car when I have a family.
percy?