One very small thing done, not really a mod but a fix and an add on extra!
Most common issue with the a4 B6 and B7 is that the glove box hinge brakes, when i bought the car i didnt even think of opening the glove box as its not usally something i check when buying a car

Anyway on the way home when i bought it my partner opened it and the hinge was broken. Basicly the reason this happens is because audi fitted a piston that makes the glove box door open slowly so it doesnt slam open, over time this piston gets stiff and eventually you have to putt the glove box open which results in the hinge snapping as its weak! So anyway i set to repair it as cheap as possible as didnt want to buy a new gloe box from audi for £100+! so i drillied 3 holes through the two broken sections of the hinge and then cut the heads of some nails and then slid the nails through the two parts of the hinge and glued in place! and removed the piston from the hinge. door opened fine but the glove box light didnt some on as the swich for that was fitted into the piston

so here is how i got around that...
I went to Maplin and bought a push to brake swich.
i Then removed the entire glove box from the car, only 4 bolt held it in which i was pleased about! when i got the box out i noticed this..
there was a blanking plate for another glove box light, so i though ah i have loads of audi interior lights sitting in the garage waiting to be fitted for my lighting pack. so i popped the blanking plate out, so i was left with this.....
i then checked to see if my spare light would fit, which it did!
So i set about doing the wireing (turned from fitting a swich to addign a new light and fitting a swich

)so i got a OEM plug a lead from my box of cables i have lying around
I then opened up the connector for the origional light and solderd the new cable and plug into that and then wrapped the cable in loom take to keep it looking factory(although you cant see it when fitted

)
Light all wired in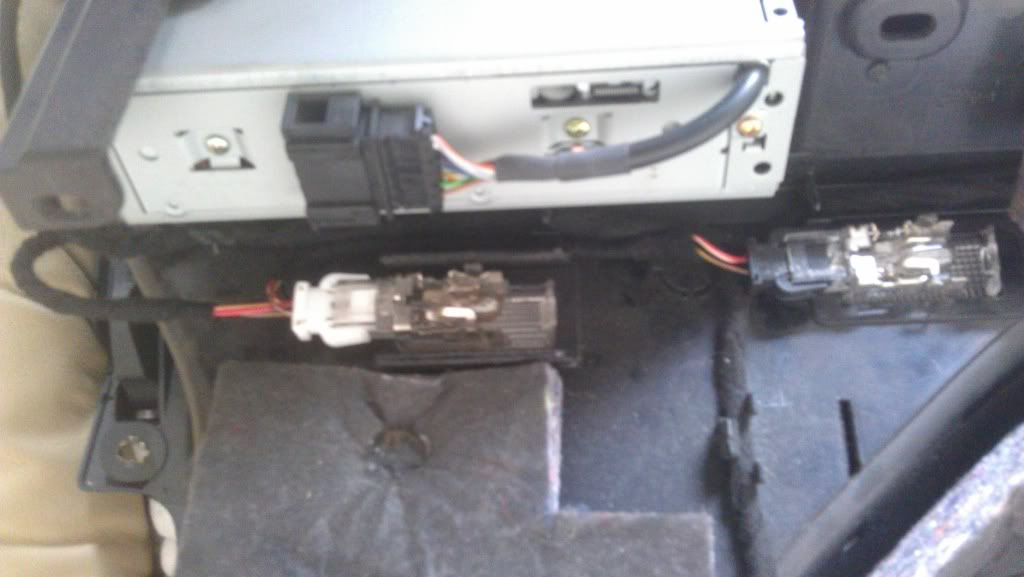 After that i set about sorting the swich, here is the hinge where the piston was fitted and the cable for the swich
And this is where i was relocating the swich to, its where their used to be a litted rubber stopper at the top of the glove box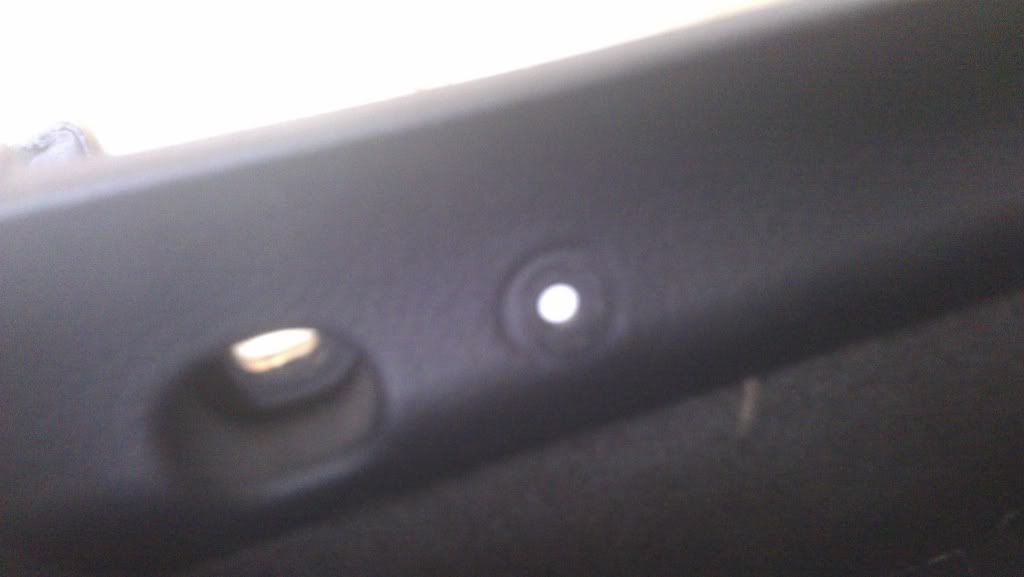 i drilled this out to the size of the swich and fitted the swich
i then set to work on wireing it up, i moved the plug for the original swich the top of the box, i then solderd another OEM plug and cable onto the new swich and wrapped in loom tape and plugged into the origional swich plug
and here is the finished result
Although its only a standerd feature in a car im well chuffed with it, took me about an hour to do but its nice having a glove box that opens and closes properly
Going to give the car a good polish later if the sun stays out, pics to follow
_________________

Audi A4 Cabriolet 2.5TDI 163 Sport
Full Interior Lighting Pack - Puddle Lights, Footwell Lights, Door Markers, Handle Ambient Lights, Air Vent Illumination, Armrest Illumination, Roof Ambient Lights. Auto Dim Rear View Mirror, Cruise Control, Full DIS, Genuine 6 Disc CD Changer in Glovebox, RNSE, Remote Windows, Parrot Bluetooth, Storage Pack, Full Leather, Heated Mirrors