this is my mates mk2 escort.. he got it a few months ago as as rolling shell and has been working hard on it up until now.
these pics were from a little while ago.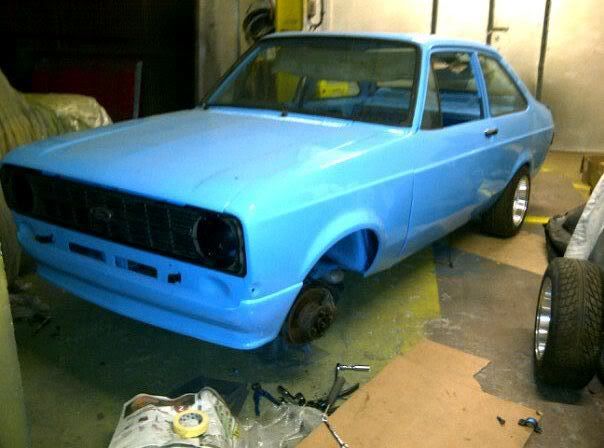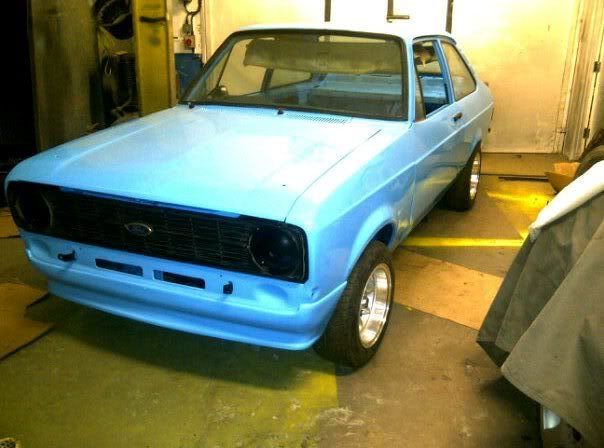 hes been collecting a few nice parts for it over the past few months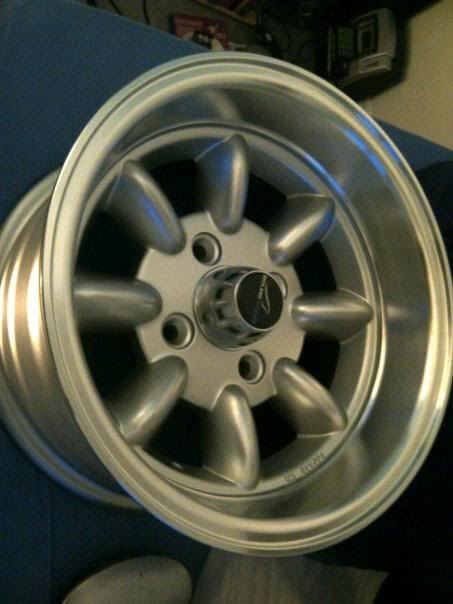 anyway, some pics from today.
seats, harnesses cage buckets doorcards,steering wheel and carpets are in. joels gota just fit a few more things inside now.
hes also switched tyre size to 175/50/13s from 185/60/13s so they no longer touch the rear arches (got 2inch lowering blocks) and they look much better to be honest.
front and rear bumpers are on and rear spoiler, and windows.
the rear axle was polybushed and painted with bilstein dampers a while back and hes also recently polybushed the front roll bar and steering rack bushes.
lots of bits and bob have been painted to make it look nice and fresh too.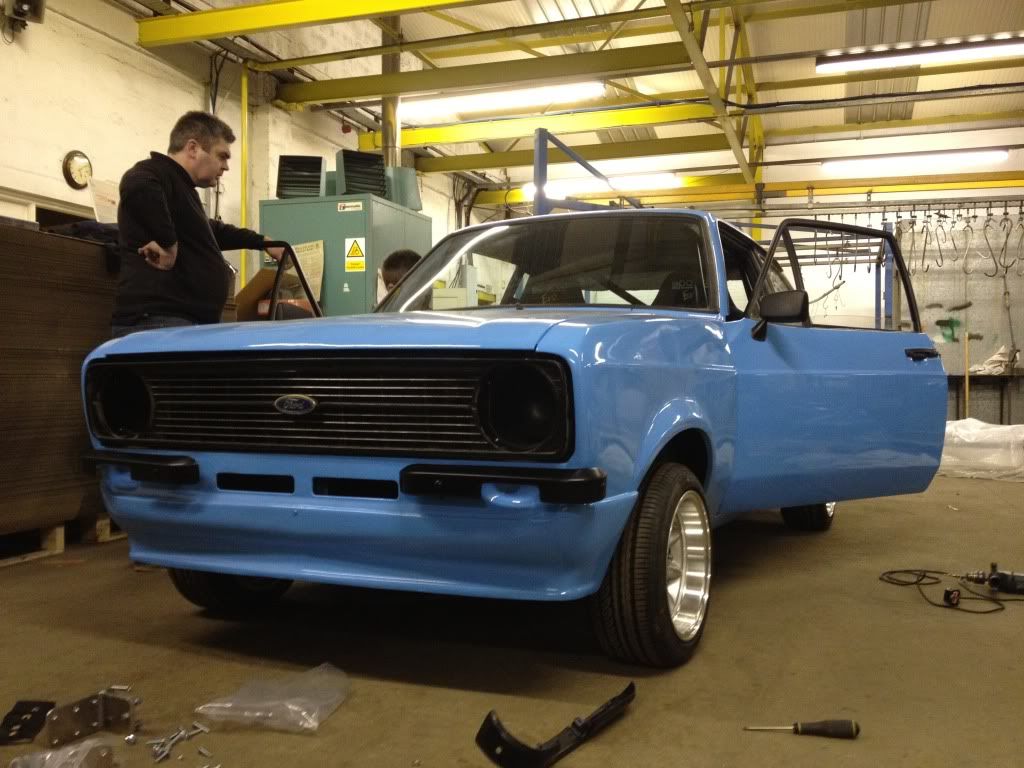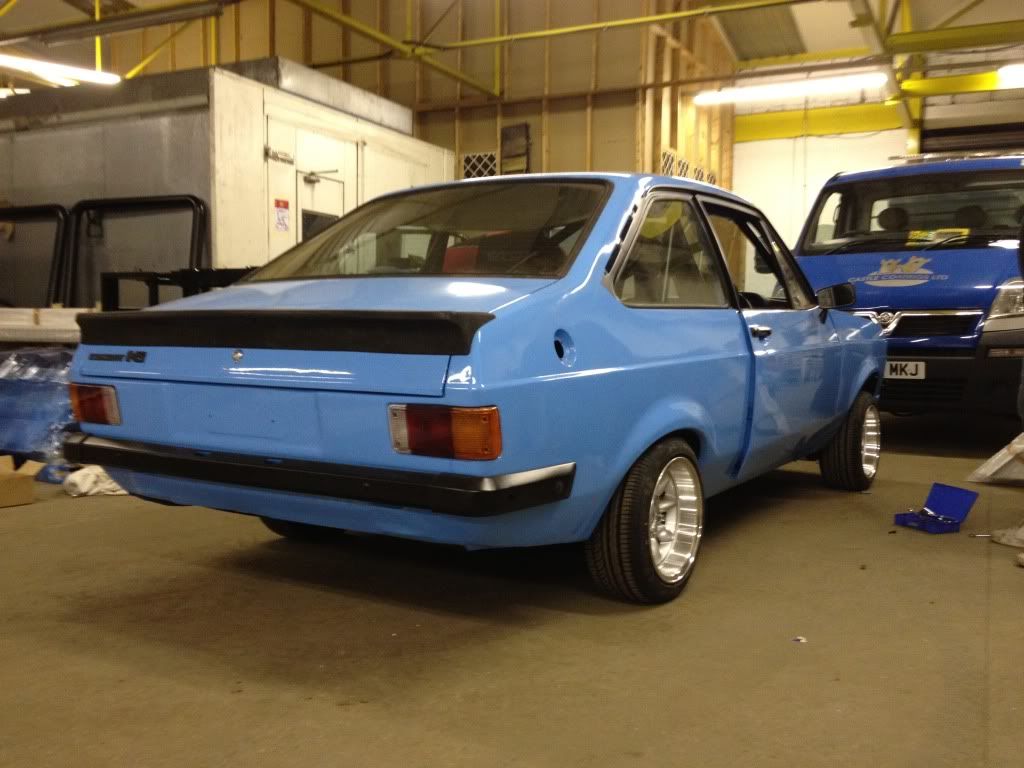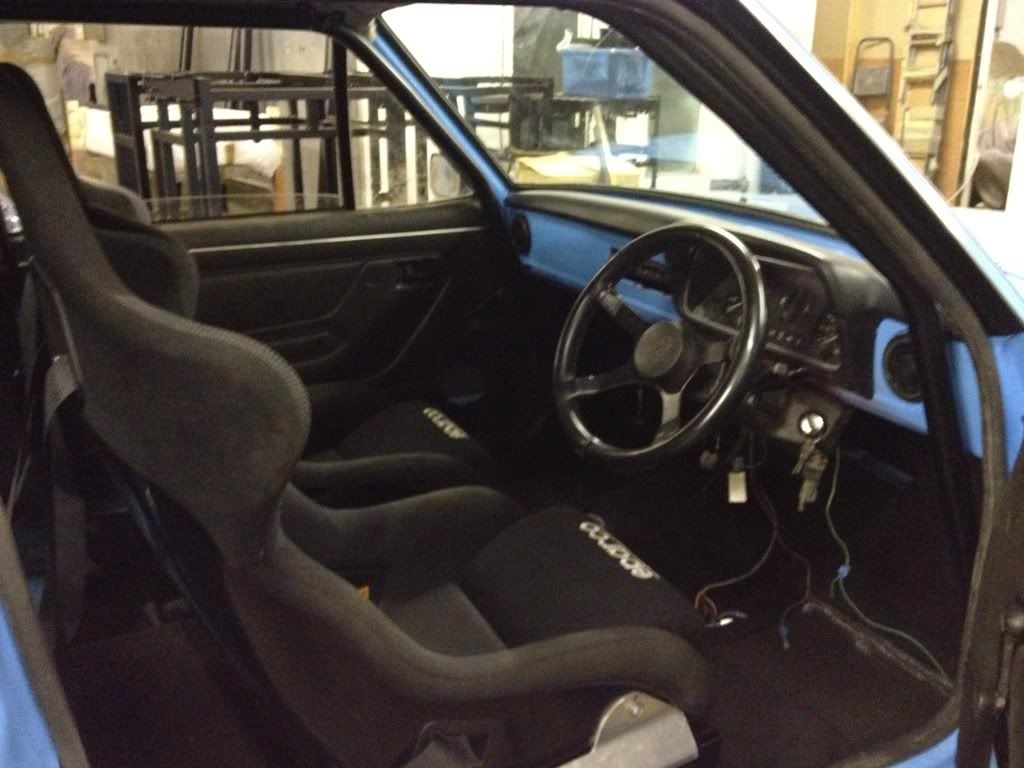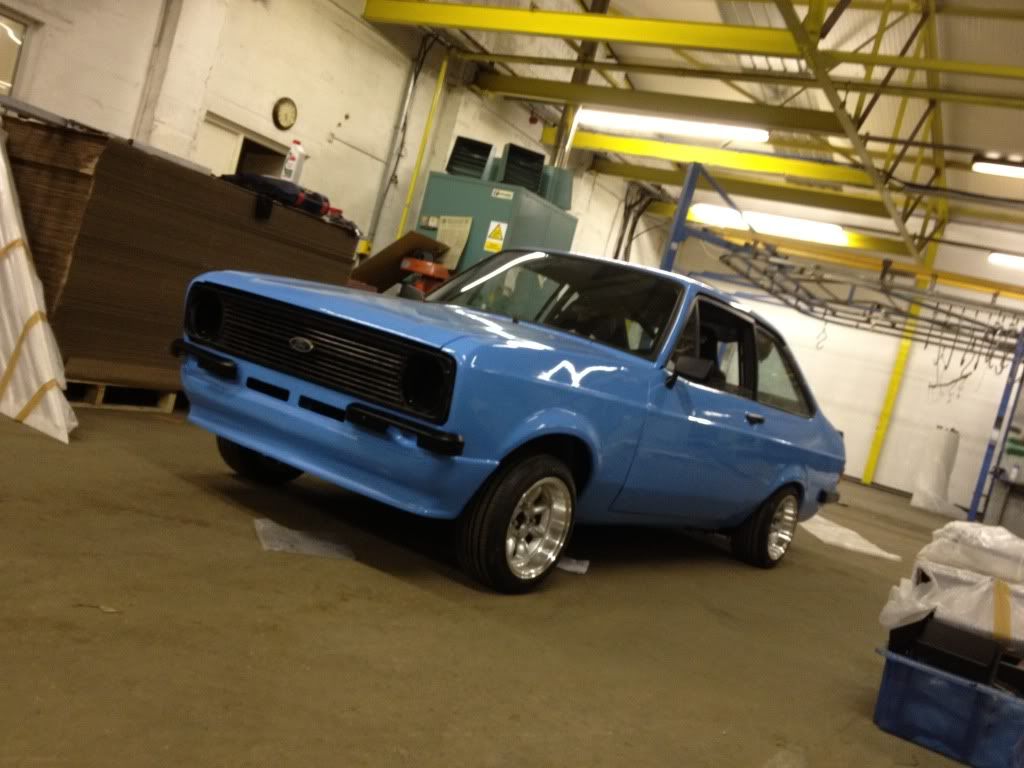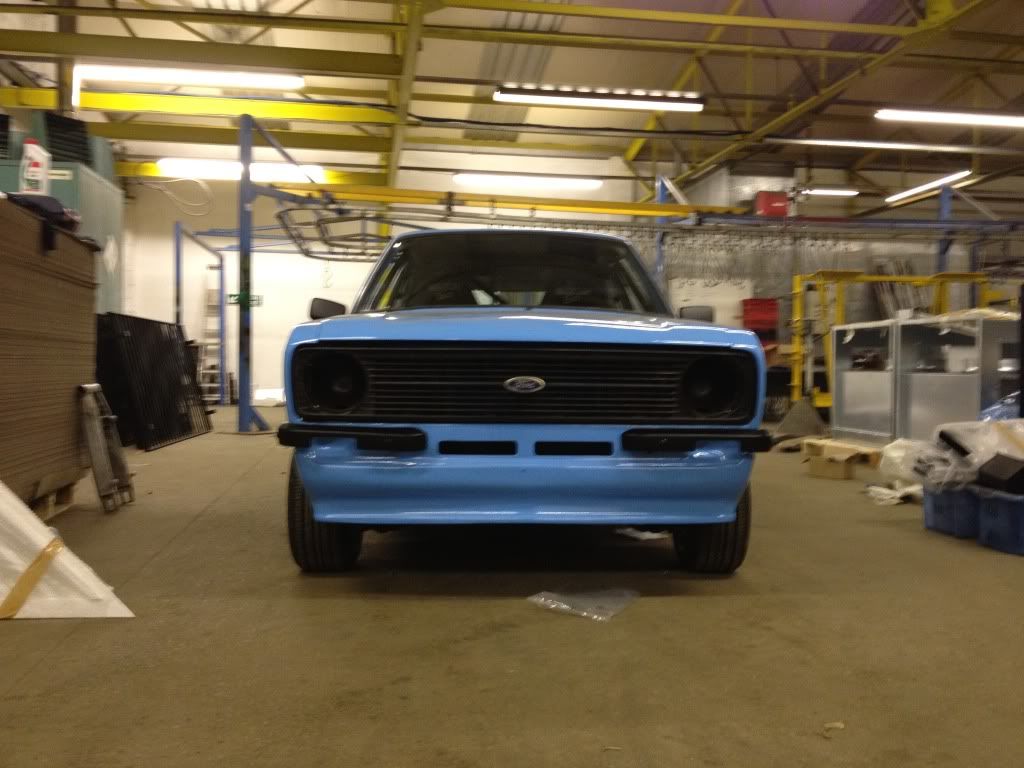 taking shape now, wont be long now.
not bad for a 1st car eh? took him a while to decide what he wanted mind, went from a mk2 cortina to his bros zs (which we also rebuilt, i have a thread on here somewhere) to another mk2, then finally ended up with this one.
_________________

Suzuki Ignis Sport - ITG Maxogen - Japspeed 4-1 - Decat - 2" custom single box Scorpion exhaust 3" tip - Magnecor leads - Air con Removed - Apex 35mm springs - OMP Strut brace - Whiteline rear arb - EBC Greenstuff front pads - MTEC grooved/drilled discs - Team Dynamics Pro rally 15X6J ET28 - Toyo tyres - Rallyflapz - Black lamps - Smoked repeaters - Sparco pedals - Stripped 40kgs rear interior
125.4BHP 126.6LBFT