Apparently my car is as rare as hens teeth. A two tone VTR is rare but a two tone VTS, said to be only 100-200 made.
well.
I knew the brakes were shite but I didnt realise they were complete shite.
The frenchie decides the honeymoon between us is over and kills its washer jet pump

No big deal lets whip it out: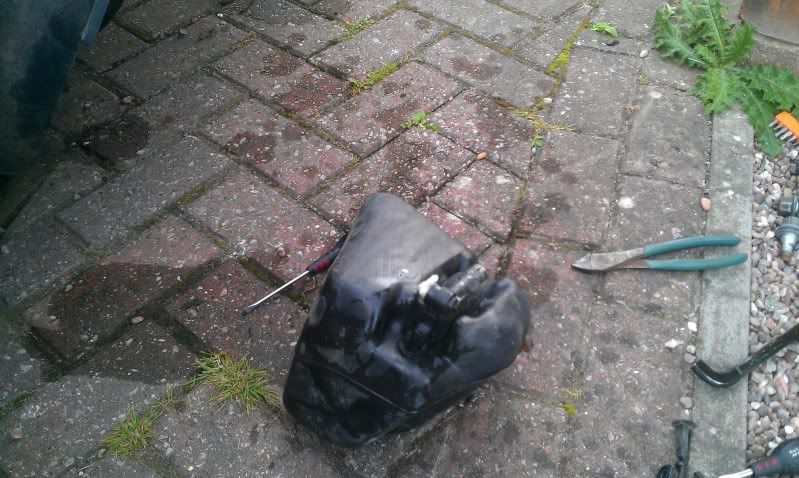 Being built by deserters it is only held on by a turn of the filler neck anyway
New oem jobbie from Peugeot, seems to be more robust (the white one)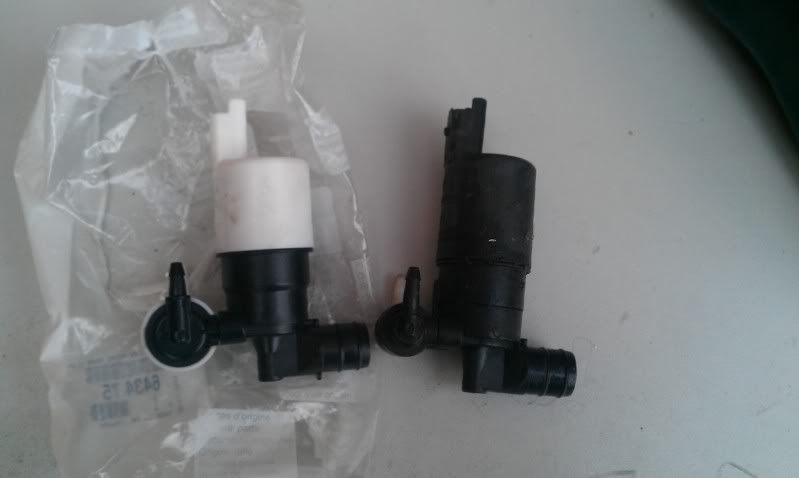 Had a gander at my inner arches as I removed the plastics. Nice couple of blisters forming. Who said french cars dont rust? I've never seen a mk6 fiesta with rot yet.

No problem, wire brush and waxoyl will do for now.
Anyway: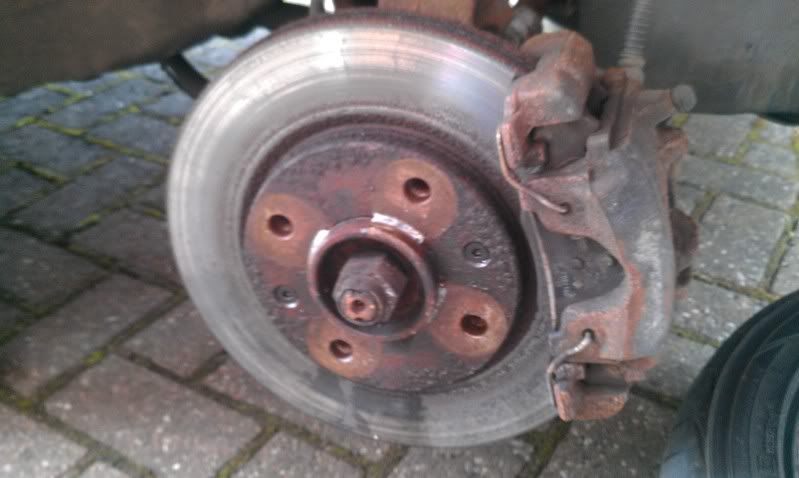 meh.
Bought some of these. I class them as a brake upgrade, You will see why:
I couldnt undo the calipers. So I went to a friends who had the equipment and was a trained mechanic.
Air impact gun, big mallet, industrial drill and angle grinder. That is what it took to remove the stupid fucking things from the hub.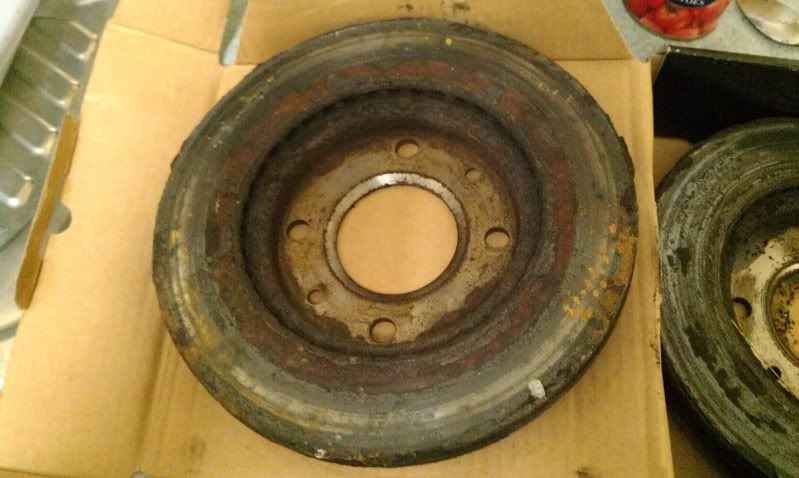 that is why they are an upgrade

feel loads better already, only the fronts done atm. rears are the same I imagine.
one more.
16v badges.
The car comes with the chavvy 16v badge on the rear quarters as standard. Someone removed them with force and wrecked the paint, they look like this;
by , on Flickr
I am considering putting some back on, they are standard so why not? I know they were on every single car park racer in 2005 but time has passed. thoughts?