I have only ever seen this car from the front on this drive. What do you think it is??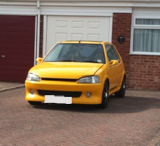 I've blurred the license plate 1. as its not my car and 2. thats how I found out what it was.
I'm sure loads of you can get it right but i was wrong with my first guess.