*Poorboy's Super Slick and Suds
*Euro W Lambs Wool Wash Mitt
*Euro W M/F Wash Mitt
*2 x Poorboy's Waffle Weave Drying Towels
*Optimum Clay Bar
*ClearKote Quik Shine as lubricant.
*ClearKote Vanilla Moose Glaze
*Poorboy's EX-P
*Dodo Juice Light Fantastic
*2 x Poorboy's M/F applicator
*CK Foam apps
*Poorboy's Deluxe Mega Towel Triple Pack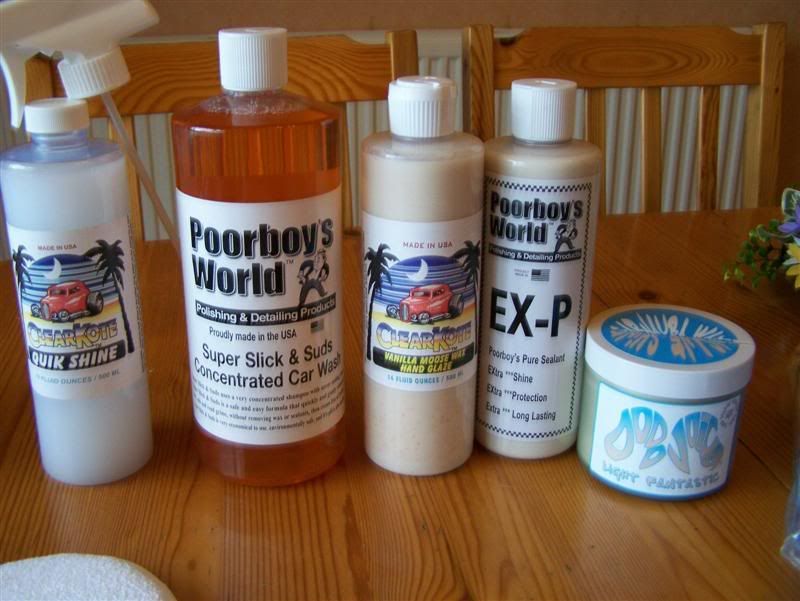 Can't wait to get cracking on using it, the Dodo juice wax smells lovely!
Can't recommend Gaz7(
http://www.detailedobsession.com
)enough, nothing but great advice and extremely helpful.
Just ordered more as well!

_________________
RIP Ben. Gone but not forgotten.
SportKA - I've driven one and its deffinately a Girls car
Ford Fair 2010

0-60

7.45 secs
Trek 4100

Save the trees, wipe your arse with a Cosworth