November 2003 172 Cup
No ABS
No ESP
No Traction Control of any kind
No spare wheel
No sound proofing in the car
Two airbags insted of 6
Four speakers instead of eight
Different splitter and spoiler exclusive to the Cup
No opening quarters
No leather seats
No sunroof
Base model rear seats and cloth front seats
No Xenons
No auto-wiper
No auto-lights
No light washers
Four 16" Speedline Turinis
One steering wheel
170bhp with 150lb/ft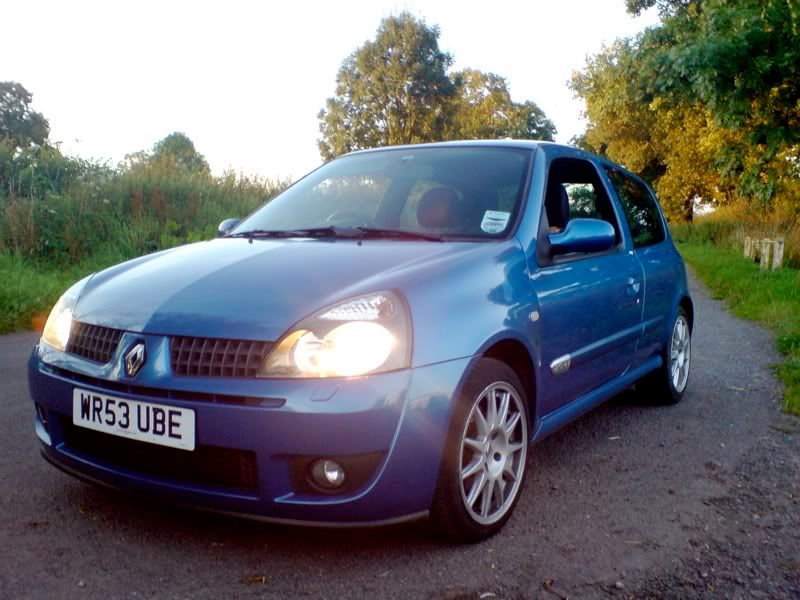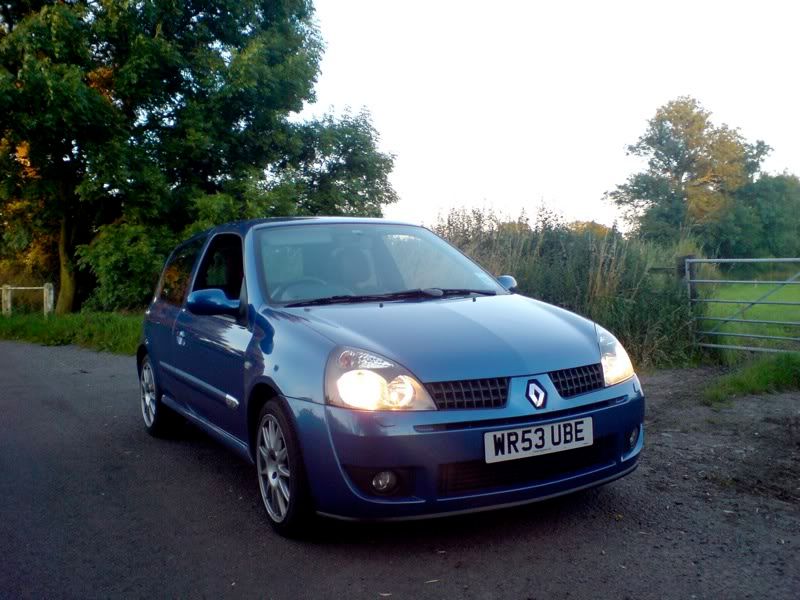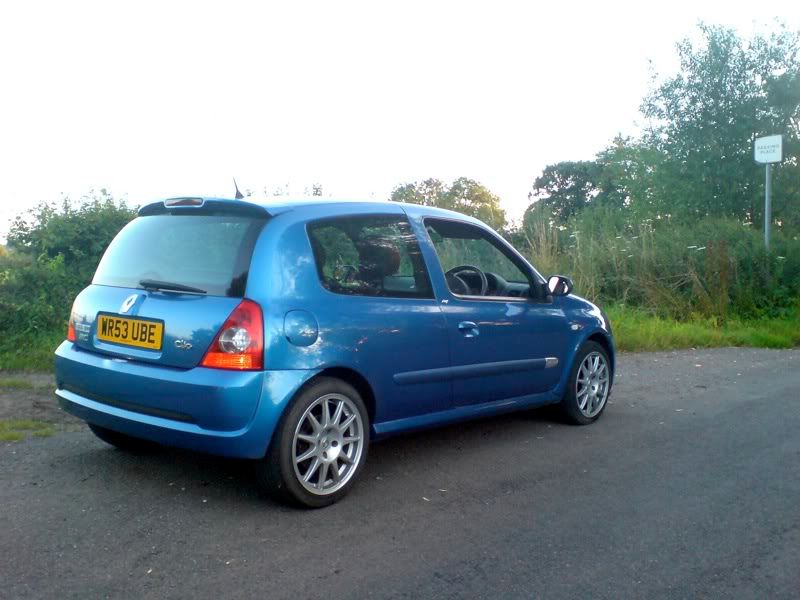 The only thing it does have is climate control. I wasn't bothered about driver 'aids' as I'd turn them off anyways, I'm better at driving than any computer

Only 106 Cups were made with climate so it's kinda rare. Being a Cup it has stiffer suspension than the normal 172, wider track and is a lot rawer. It's a total bitch to handle

It's very arsehappy and i mean very. The GTi was but this is more-so! It handles better than anything else I've driven and been in. As per it wags a rear wheel in the air at the sniff of a corner and pulls really well. Traction was always a problem in the GTi but in this it'll happily launch with no wheel spin and can put the power down out of the corners better. Still no LSD (why?!!) but it's good. It's pretty similar to the GTi in more respects but it's just an update of an old theory.
The engine sounds awesome, especially as it comes up on the cam. With the foot planted it's giving a Earth warming 12MPG with motorway cruising reeping a healthy 42MPG at 70MPH. My average is about 30-35MPG to a tank with some spritied driving.
I'm really pleased with it, it's just what I wanted really. Good looks, good handling, decent pace and new. I tried to get something as new and as quick for as little but it's impossible. The only thing coming close is an Integra DC2 but it's not gonna be as fun to drive I think. Plus it's older. I've stuck a de-cat on it so far but I can't really see me doing much to it right now. I certainly have no plans to meddle with it. The differences between my 172 and the new 197 are different cams, exhaust manifold and re-map so theres power there if I do decide to up the power. I'd like some Clio Trophy Recaros in it but with a set currently asking £1200 on the 'bay I'm in no rush!
Had a few scuffles with other fine motorists. My main enemy is the Civic Type-R EP3 been as they were pretty much made to compete. Cupra R/Golf GTi etc are a bit slower. Subaru Imprezas are a joke, numberous times they've held me up. Quickest thing I've raced is an S15 Silvia R which was a good tussle. Round the bends it was in the way but once we were wound up to about 80 it began to pull away, but then I don't know what was done to it! Could be an easy 300bhp jobbie!
It's a cracker, rides available on demand