---
EvilDes wrote:

Great post mate, the Ring looks awesome. How did your brakes cope with it, were they pushed hard going round?




I had pad glaze, couldn't of boiled my fluid as its 5.1. For the first mile or two, your really hard on your brakes then you hardly need them for the next few. Gives them a chance to cool down abit. Forgotten about my brake upgrade, possibly one of my favourite bits on the car.

With the brakes being shit, loving the ring, the intention to do track days, some new brakes were needed. Ideally i wanted AP's but they didn't do a bolt on kit, so k sports it was. I wanted the biggest i could fit under the wheels, love looking at car with big brakes, it gives me the horn.

Front - 356mm 8 pot with DS2500 pads

Rear - 356mm 6 pots with ds2500 pads with skyline rear drum setup for hand brake.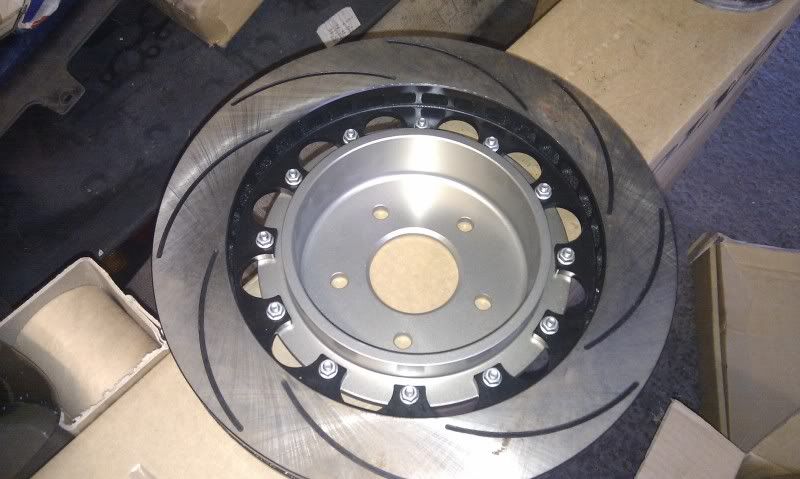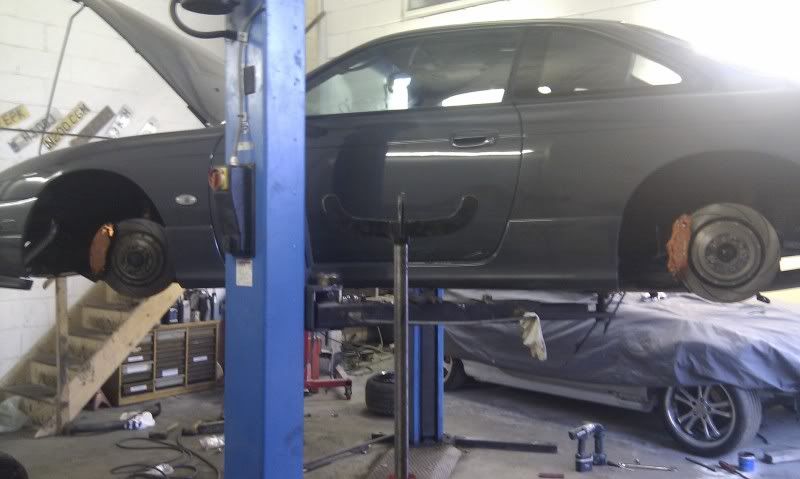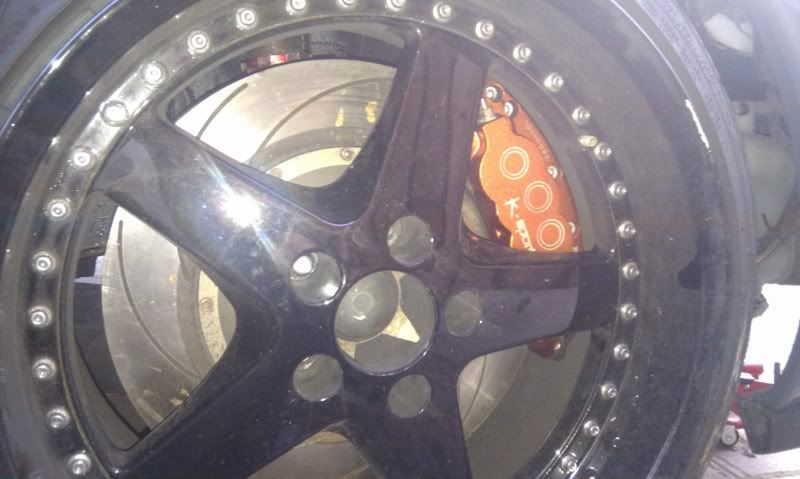 Brakes are awesome, only have to touch the middle pedal. Can easily lock the wheels at 140mph, down the Donington straight.