I bought the sx in November 2010 to replace my track fiesta project.
It was pretty stock but the appeal was the LPG conversion, thought i could use it as a daily and keep it stock. It came with a front mount intercooler and a gay 2.5" exhaust running 0.8bar on LPG. It worked out really cheap to run, bonus for my 52mile daily trip to work and back. Made me realise how crap it was in comparison to my old sx, so a few mods were in order. Before that though and only two days later, i whipped off the bumpers and painted them due to scuffs.
The 200sx / 240sx / Silvia is a popular car throughout Asia and the US so parts are plentiful and cheap as there's so much competition on the market. So first up was to stage 1 (260 - 270ish)
Walbro fuel pump
Induction kit
3" full exhaust system, both cats removed and only one box in the full system
HKS EVC boost controller
Fitted some KYB AGX adjustable dampers and eibach springs, beautiful ride and a 40mm drop.
Next up was to paint the Gewalt 3 piece splits, previous owner must have mistaken the car for a scoob with the blue and gold theme.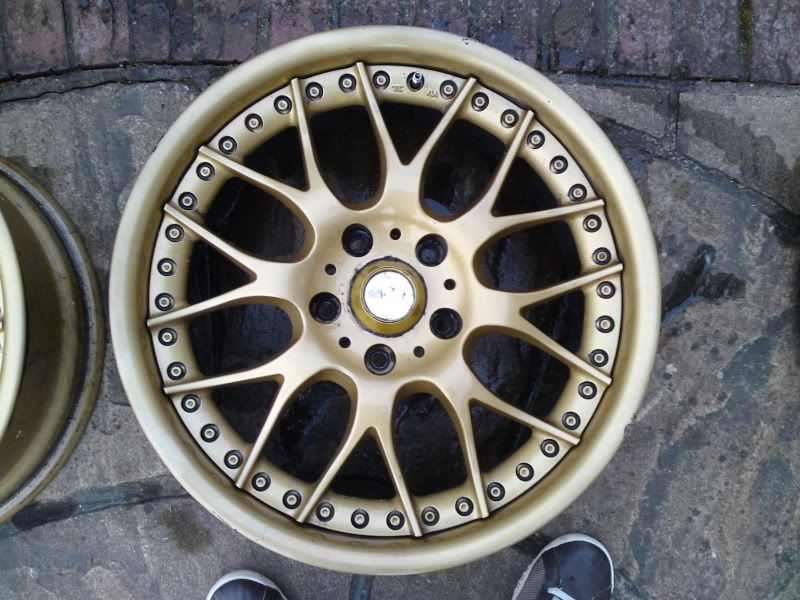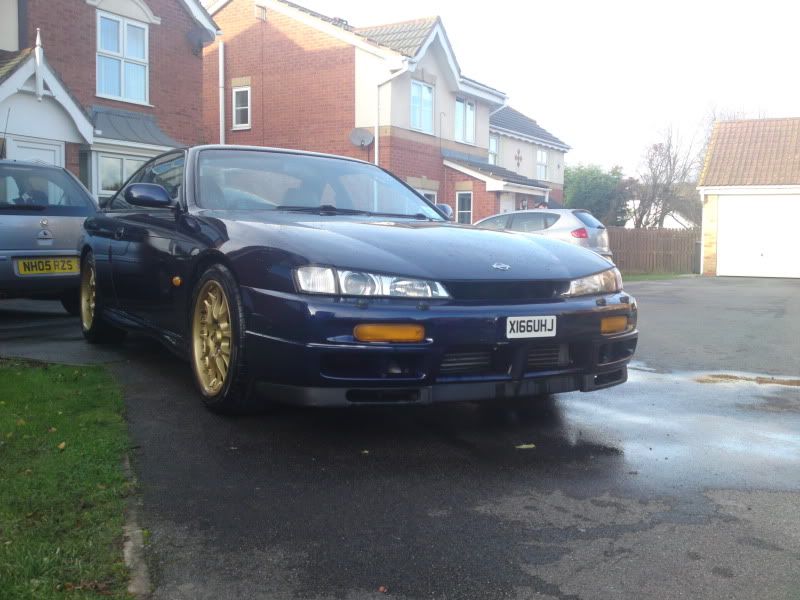 Started to strip them but stumbled upon a set of Nismo LM GT2's in a really good fitment 17 x 9 et20. So they were stripped, centres painted and fitted. Looking back now, i realise how lame she looked.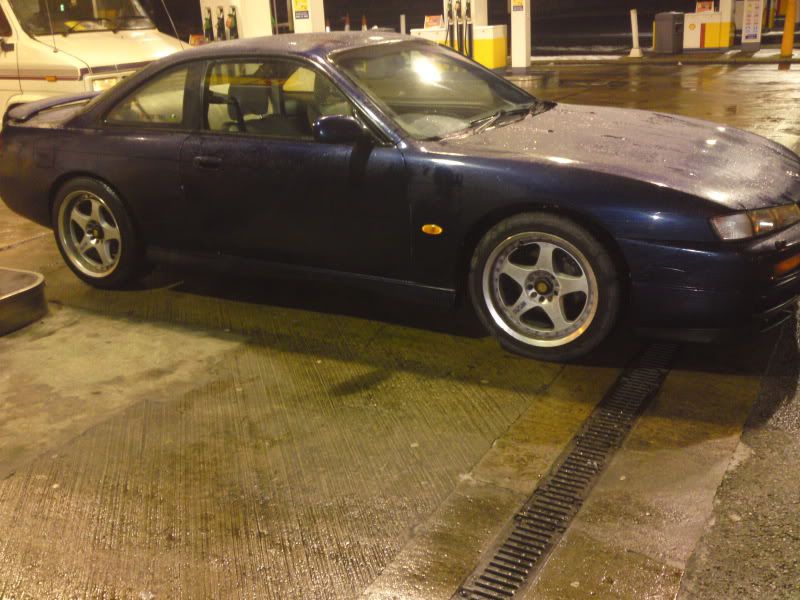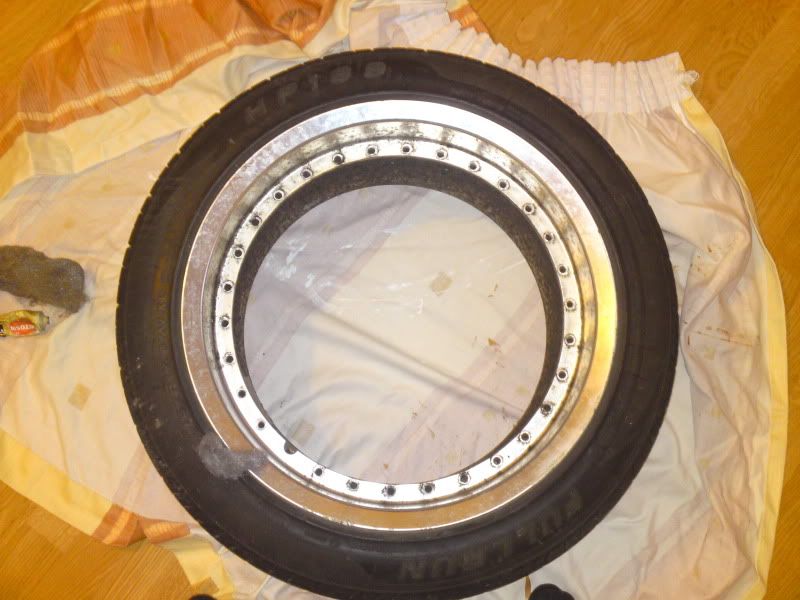 Fitted them but it looked gay on its current ride height. Some Apex coilovers were purchased the next day, fitted and dropped fairly low.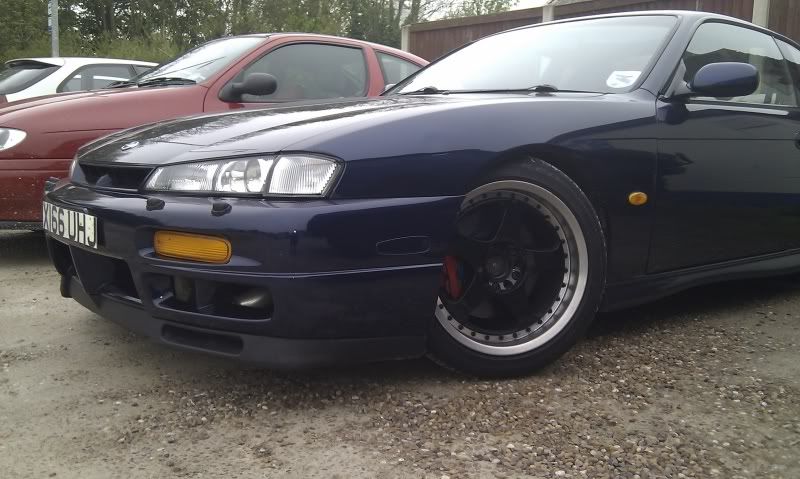 Had a slight off thinking i could drift, destroyed a wheel and the front bumper. Unfortunately Nismo stopped making these wheels and could not track down a replacement. So while i had the bumper off to repair, i modded it a little and added clear indicators and srb front splitter.
Washer just removed and flushed, centre cross section cut out and flushed