Dave G fsi wrote:
But its the same for anything that a car would run on, it needs to be supplied with energy from an energy carrier.

When you run a car off electricity, where does the energy come from? The plug socket. And where does the electric from the plug socket come from? Fossil/nuclear/wind etc.

The best summary I saw was a programme James May did, in which he argued that if we went to electric cars as they are, we would be making a step backwards rather than advancing and moving forwards, as they have a lower range and take alot longer to "fill up", whereas hydrogen is just as good as what we have now
I agree with this here, as we know it in existence at this moment, Hydrogen is the most abundant, easiest and simple element in existence
Extracting it is a pain in the arse as it likes to bond with things, and holds onto oxygen very well, so seperating it taks quite a bit of energy, but it also means when they fuse back together they give out a great burst of energy, and the technology is improving to make this all possible in a car, things can only get better
and of course as said when Hydrogen bonds with Oxygen you get H2O lovely water, which you used to create it in the first place
Nuff said to me, the hydrogen Honda car looks good too, im not liking the look of these new electric cars, look gay in my opinio lol but then thats mine
_________________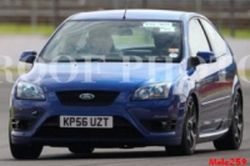 FACT wrote:
Ford is not a decision you make to like, its a passion you grow up with.