Cleaned and Detailed my sisters KA as it was rather neglected, thankfully as she dosen't was it too often (its a year she thinks since she last washed it!


) there where little amount of swirls.
*Hosed car down,
*prewashed the whole car with Poorboys Bugsquash at 3:1 (water:Bugsquash), pre washed the whole car due to the fact it hasn't been washed for a while,
*Wheels where Sprayed with Poorboys Spray and rinse wheel cleaner,
*Then washed the car using the two bucket method with Poorboys slick and suds, 1st washed the whole car with a Microfibre Mitt and then again with a Lambs Wool Mitt due to length since last wash.
*The wheels where wiped down with a Microfibre cloth
*Rinsed car
*Dried with Poorboys waffle weave towels
*Clayed the car using Optimum Clay bar and Clearkote quick shine as lube and wiped with a Poorboys mega towel.
* I then wipped out the PC out and with Poorboys SSR1 i polished the whole car, i used SSR1 instead of Clearkote vanilla moose as i wanted to remove some light swirls and scrathes.
*Then sealed the car with Poorboys EX-P which was left for 30 mins.
*The car was then waxed by hand (no applicator used fingers) with Dodo juice Rainforest Rub.
*Then the tyres where treated with Poorboys Bold and bright tyre dressing and left to soak in.
*The Bumpers and all other external plastics where treated with Poorboys Trim restorer.
I didn't have time to do the inside as she had to go to her Boyfriends.
Before pics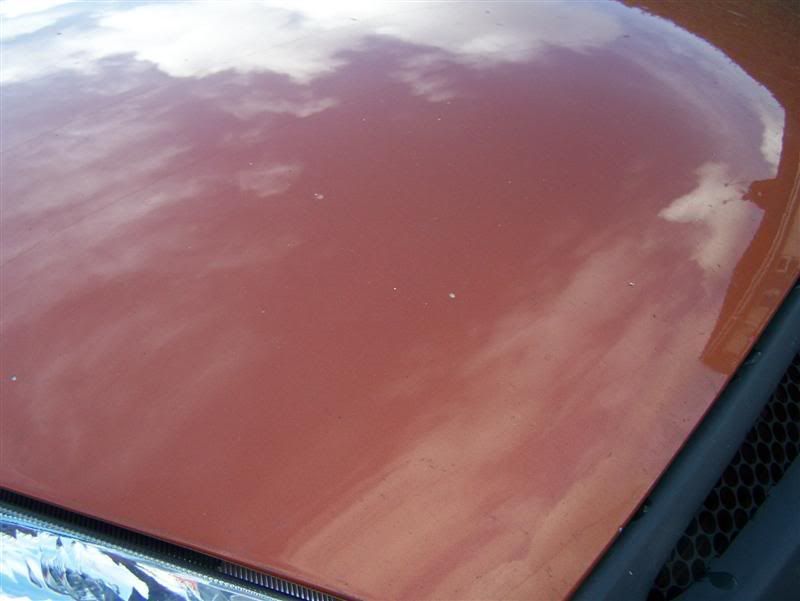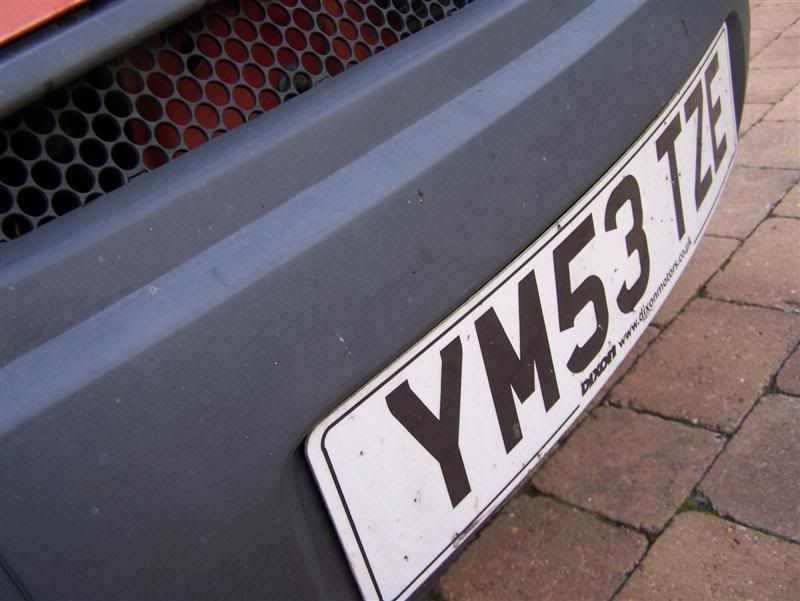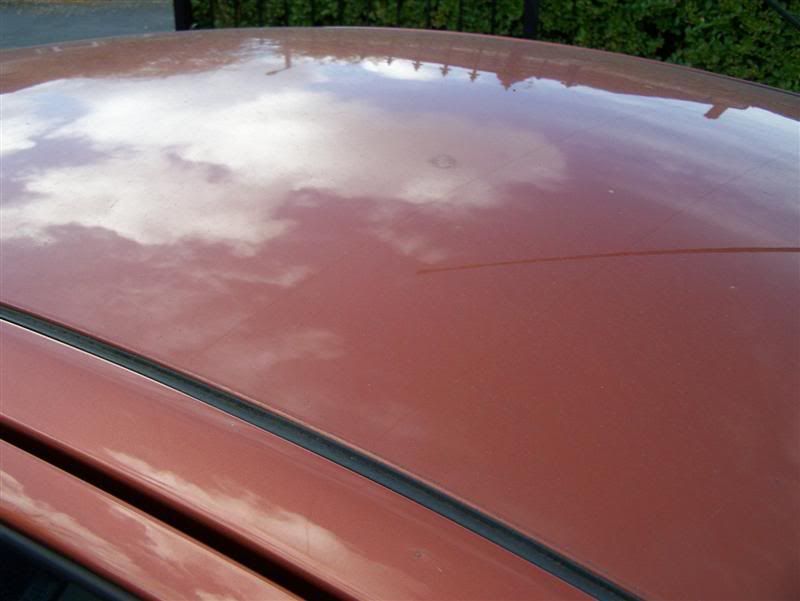 One of the scrathes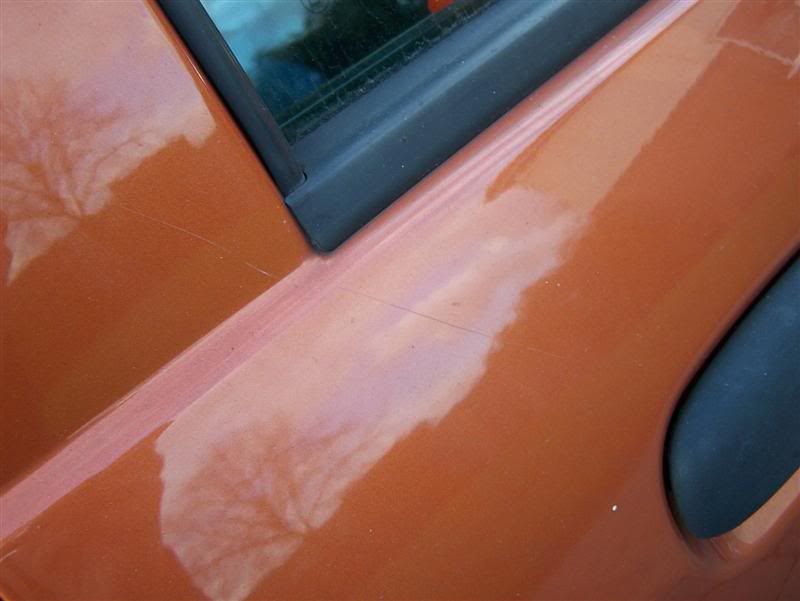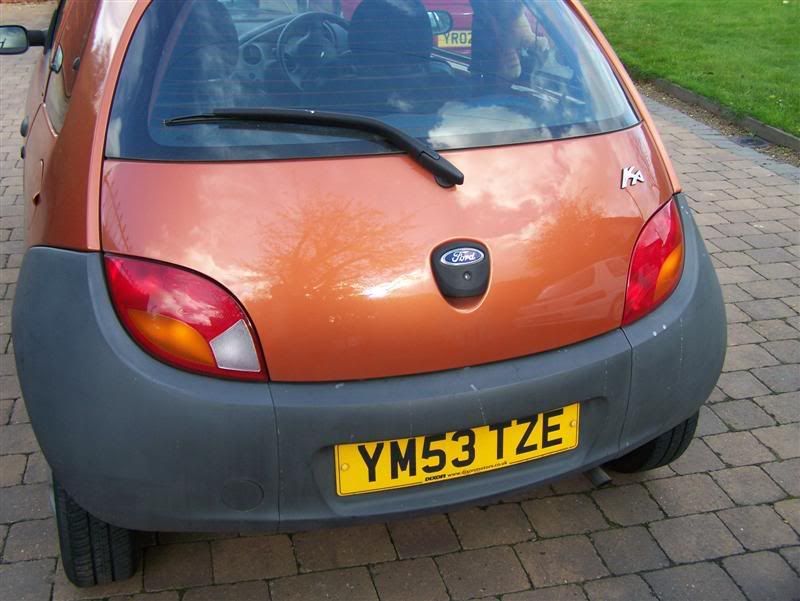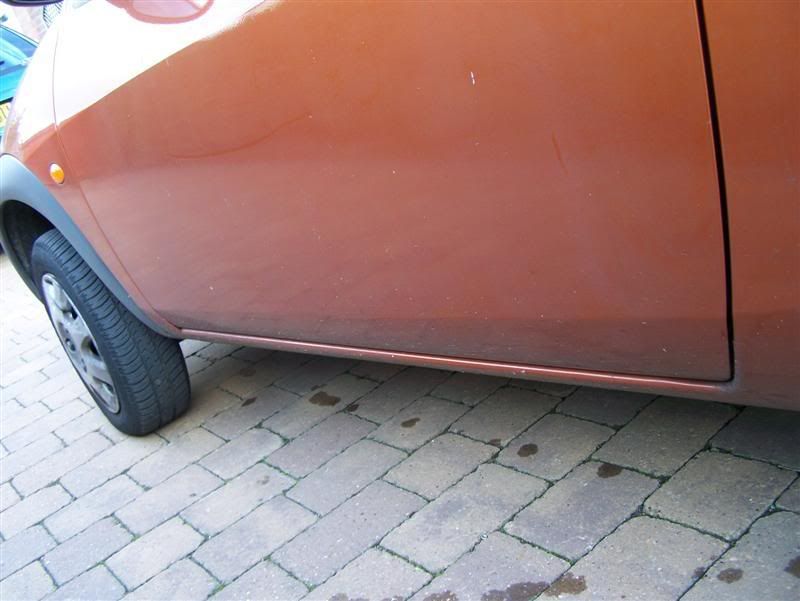 After Pics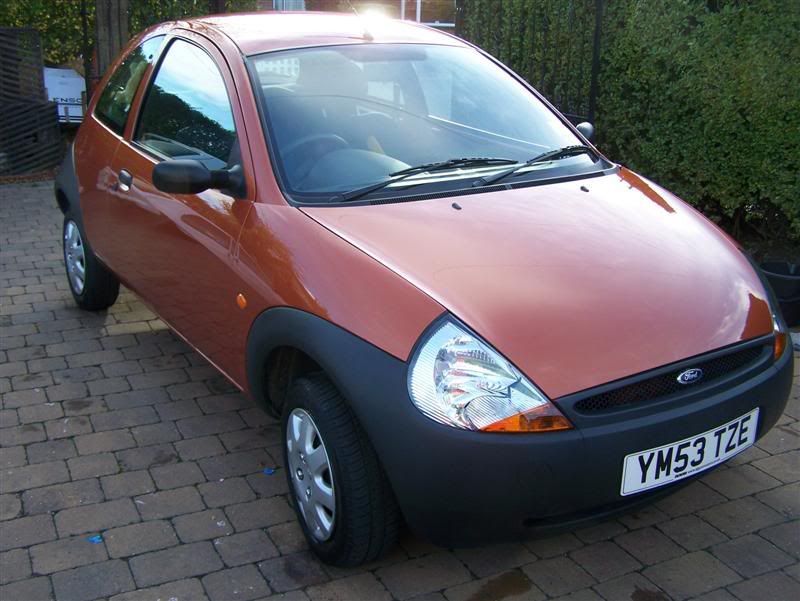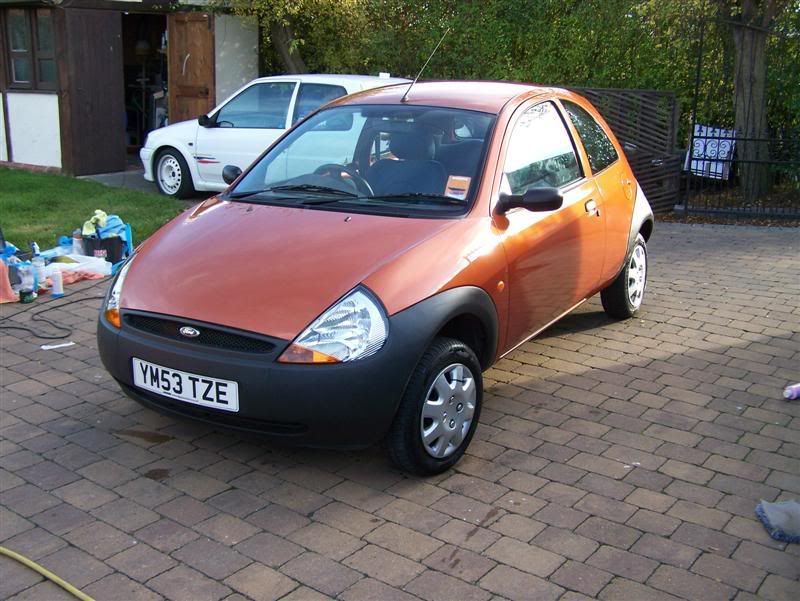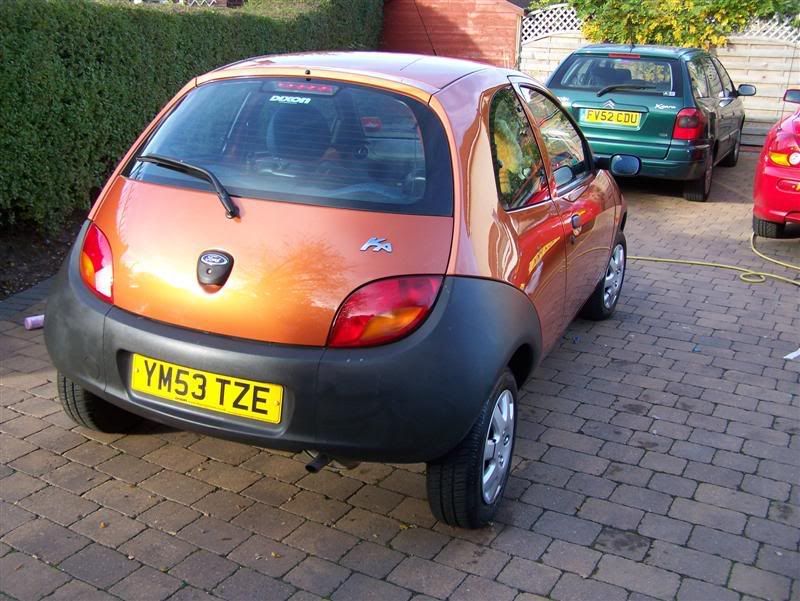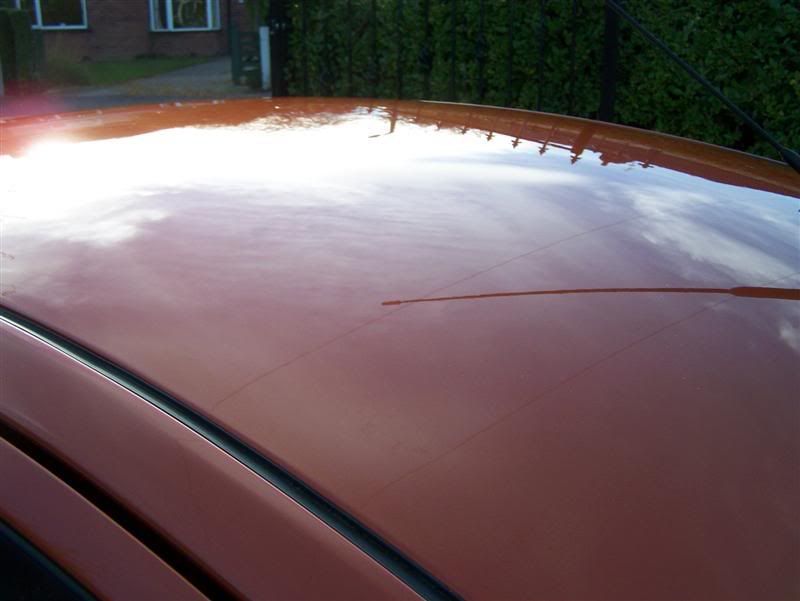 Where's the scratch?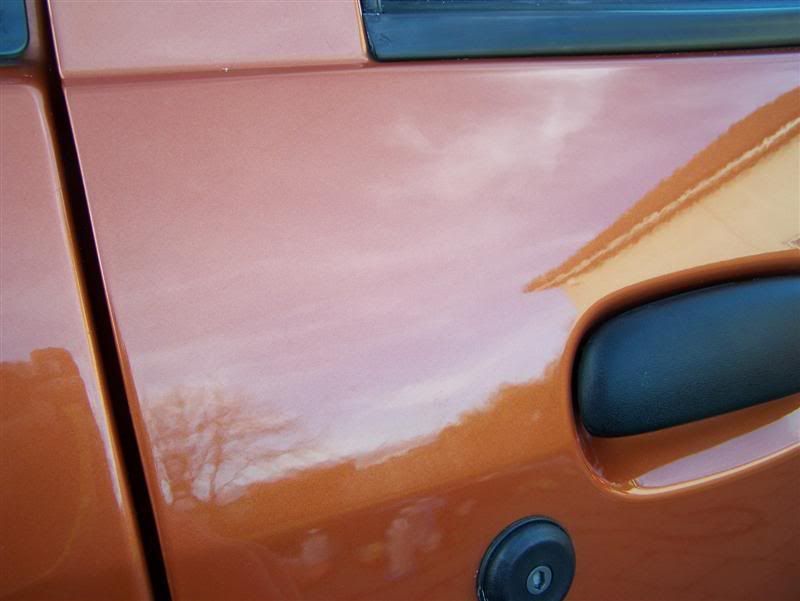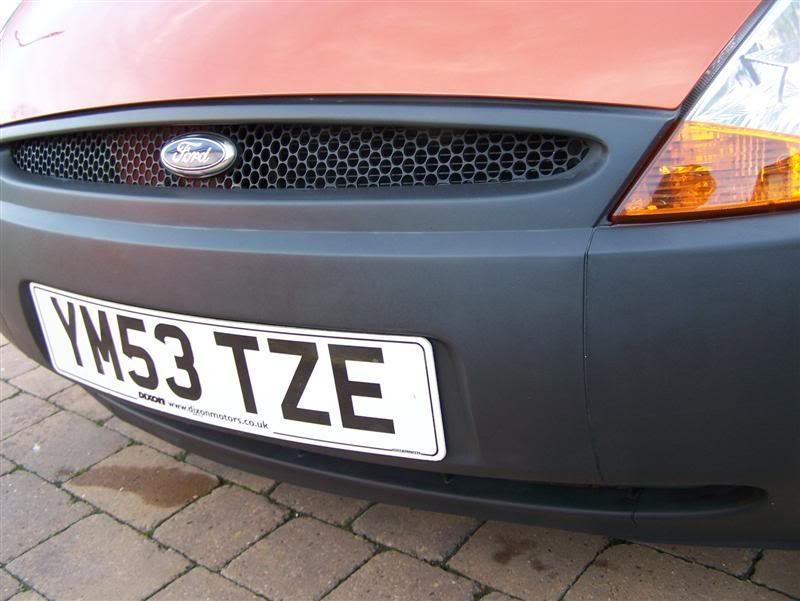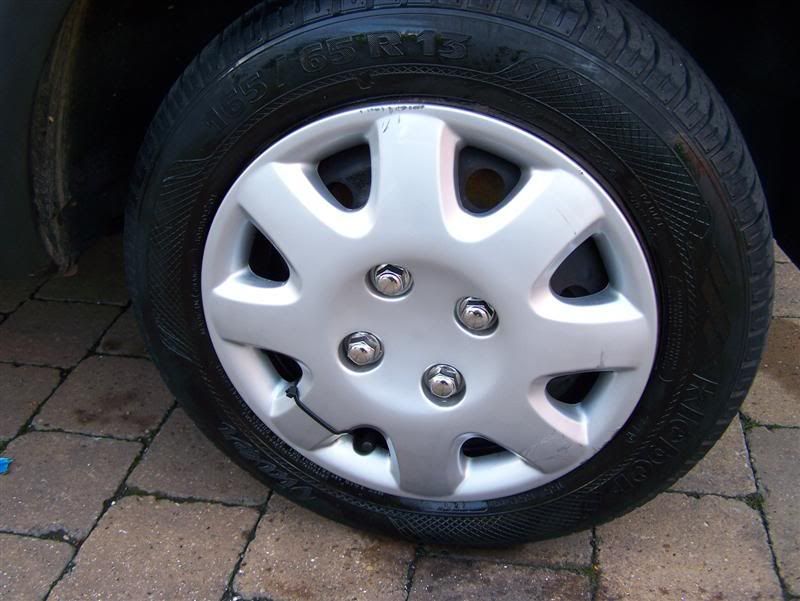 Reflection shot

_________________
RIP Ben. Gone but not forgotten.
SportKA - I've driven one and its deffinately a Girls car
Ford Fair 2010

0-60

7.45 secs
Trek 4100

Save the trees, wipe your arse with a Cosworth