My self and Mark did a quick detail of the Rallye yesterday before Sixfields, took us 4 hours.
I didn't get any before pics but its was minging, i hadn't washed it for nearly 2 months, was covered in Flies!
Any way
*I prewashed all the heavly soiled areas (bonnet, rear arch sills) with
Poorboys Bug squash
at 1:1 with water(sprayed on with a little Garden spray thing)
*I sprayed the wheels with
Poorboys Spray and rinse wheel cleaner
.
*Hosed the car all over.
*Then washed the car using the two bucket method with
Poorboys slick and suds
and using a lamps wool mitt for less soiled areas and the microfibre one for the soiled areas.
*The car was then dried with
waffle weave towels
.
*Clayed the car using
Optimum Clay bar
and
Clearkote quick shine
as lube and wiped with a Poorboys mega towel.
*I then used
Poorboys SSR1 swirl remover
to get rid of some clouding on the bonnet using a PC.
*The whole of the car was then polished with
Clearkote vanilla moose
.
*Then sealed with
Poorboys EX-P
which was left for 30 mins.
*The car was then waxed by hand (no applicator used fingers) with
Dodo juice light Fantastic
.
*The wheels where squirted with Spray and rinse and any dirt left was wiped off with a Microfibre cloth.
*The tyres where treated with
Poorboys Bold and bright tyre dressing
and left to soak in.
*The wing mirrors and door handles where treated with
Poorboys Trim restorer
.
That was the outside done.
We then Hovered de shity-fied the inside and treated the dash and interior plastics with
Poorboys natural look dressing
.
The after pics.

Taken yesterday, poor light conditions.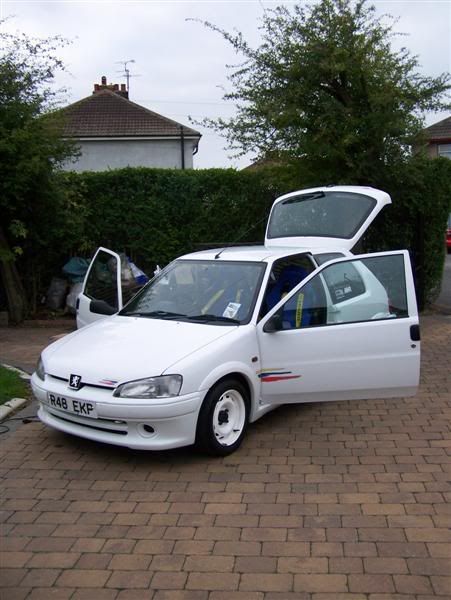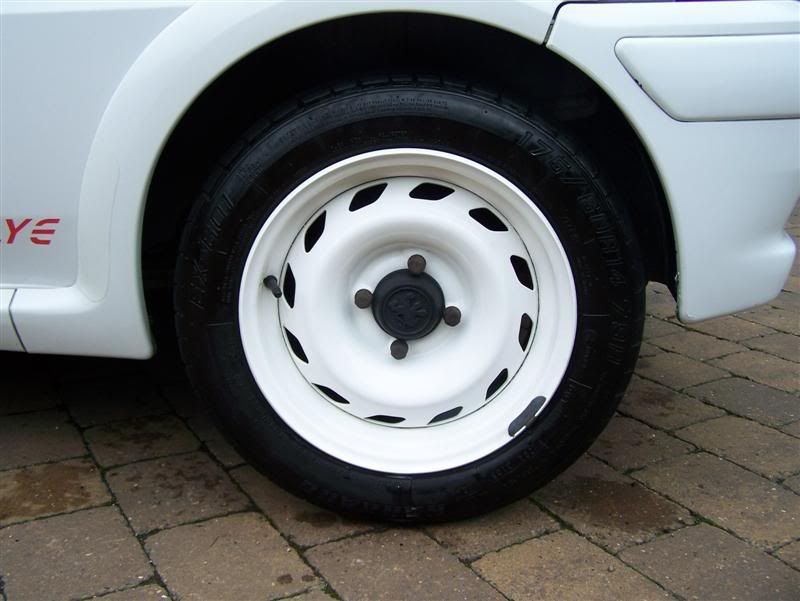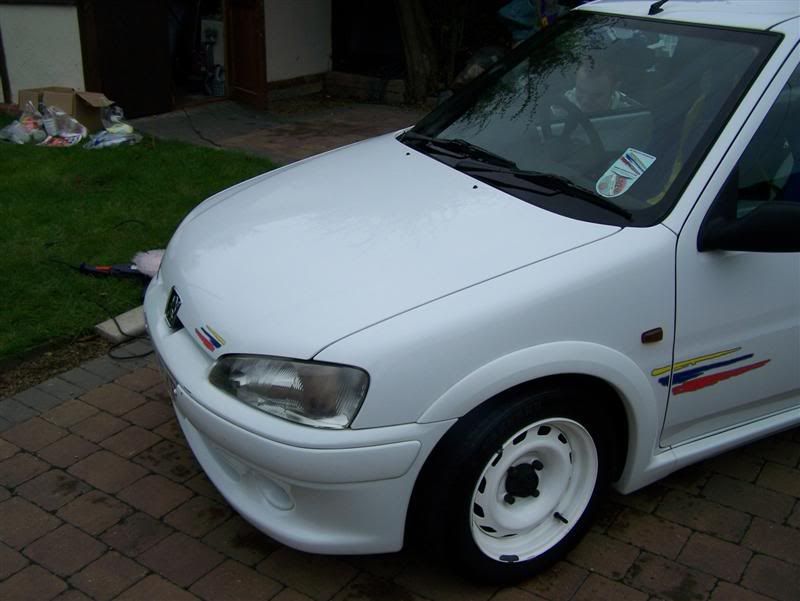 Few reflection shots (This is a white car so are pretty hard to get any reflection in)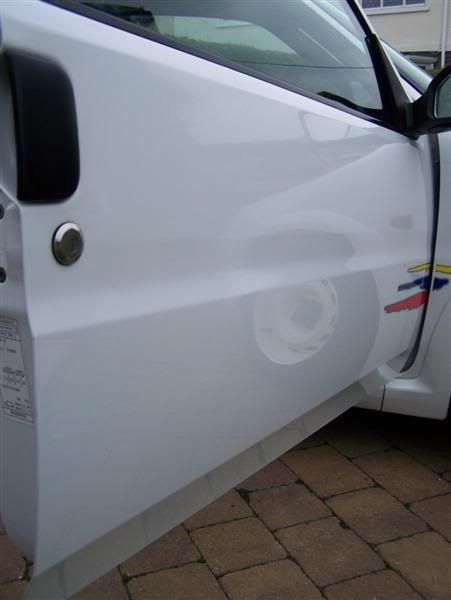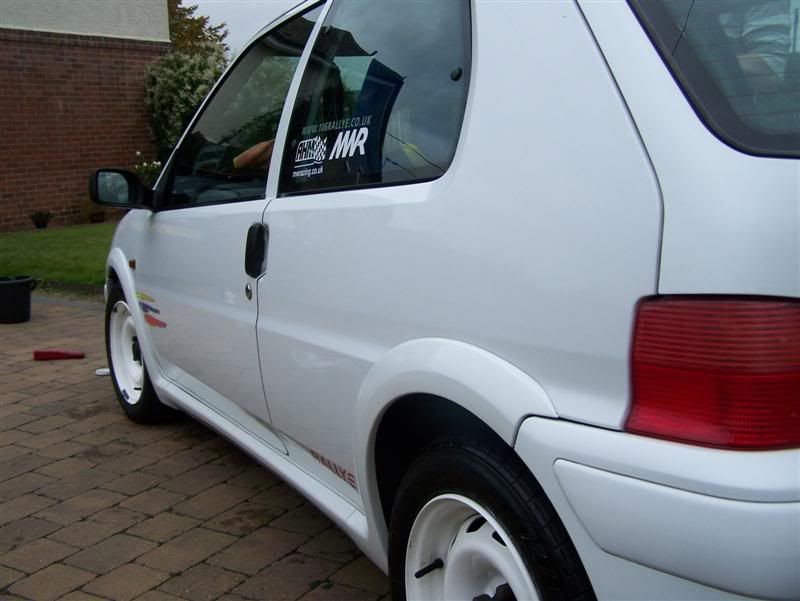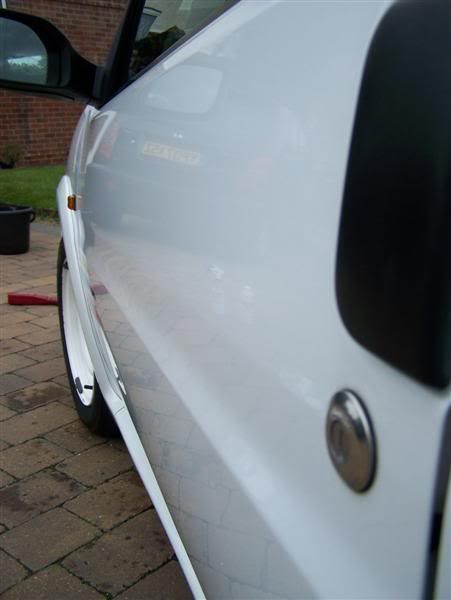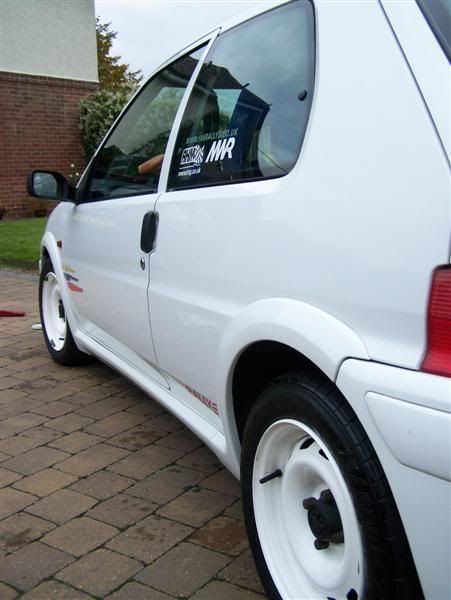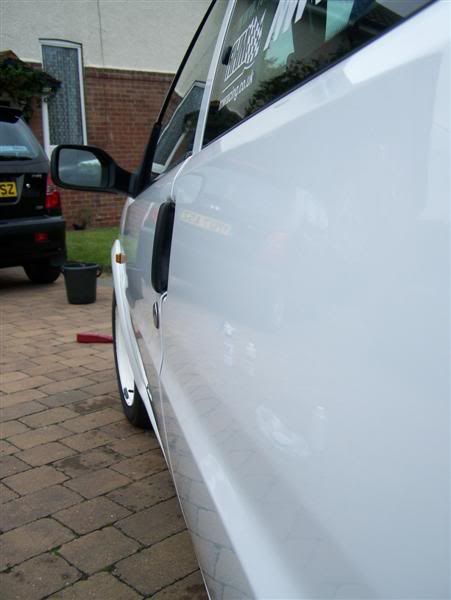 And two from today, a bit of sun and still looking good after 300 miles!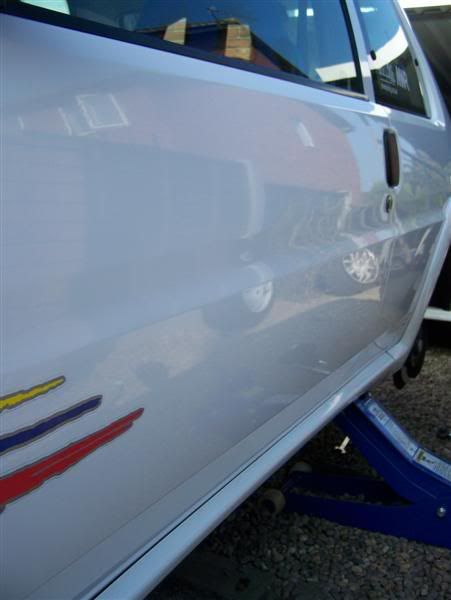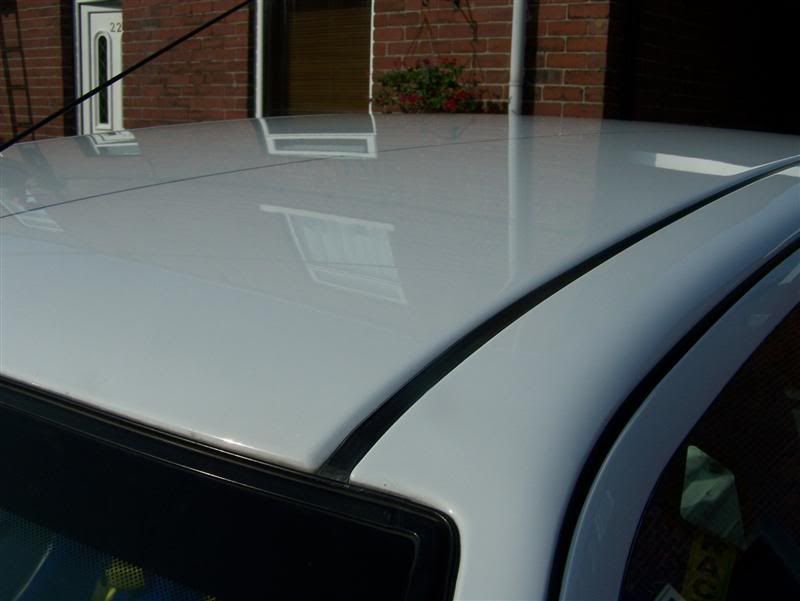 For the Rallyes 1st real clean im happy!

All the products are available from Gaz7.
_________________
RIP Ben. Gone but not forgotten.
SportKA - I've driven one and its deffinately a Girls car
Ford Fair 2010

0-60

7.45 secs
Trek 4100

Save the trees, wipe your arse with a Cosworth