Hi everyone, thanks to Des for bringing me to the site. I thought i'd start off with a popular topic amongst many enthusiasts, and include pictures so you can see for yourself:
A friend popped round at the weekend with a new (used) car - which sported some of the worst swirls i've seen in a long time - especially the bonnet which looked like it had been sanded it was so bad! He wanted to see the machine polishers in action, so we split the bonnet into sections, to test different things.
At this stage, an apology about the pictures - i had wanted to do this all nicely, but it was getting late on Saturday and i wanted to go out, so it all turned out to be a bit of a rush. Therefore most of the pictures have lots of white specs of dust etc in them as i didn't have time to wipe the car down between photos, and i was using an old dusty pad! The shots were also hand held again - so they're not as good as they would be taken with a tripod. Only the bonnet was washed/worked on, the rest of the car remained dirty - so he went away with a shiny bonnet, but a dirty car!
The sun was setting, so i couldn't get the great swirl shots i wanted, so you'll have to take my word for it, but they were really bad! The swirls: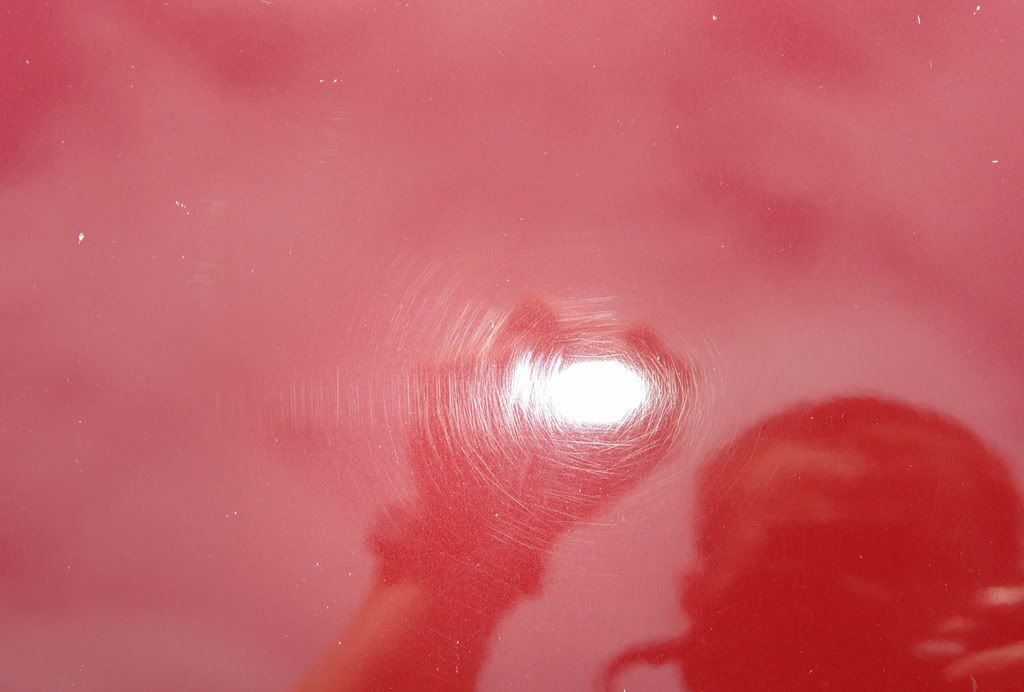 By hand - one section of the bonnet was treated to SSR2 by hand. This reduced the swirls more than i was expecting. The photo shows 3 passes, all with lots of pressure and the polish fully worked. Doing a whole car like this would take a long time.... correction was probably around 40% Some swirls are gone, deeper random scratches remain (now using products with fillers would help disguise some of the remaining marks) The picture actually makes things look better than it was at this stage, as no deep scratches were touched, but this isn't apparent in the picture:
By PC (Meg's #83, cutting pad) - another section was PC'd. The picture shows two passes, slow cut, with a fair amount of effort. Correction is around 90-95% only some deeper random scratches remain. More persistance and passes could remove these too: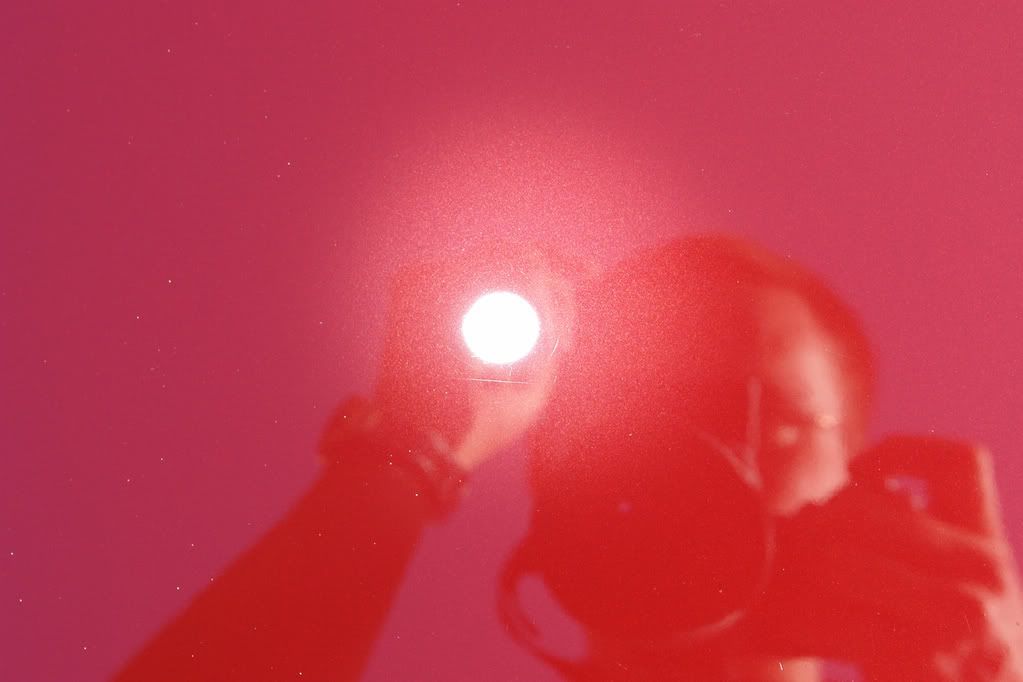 By Rotary (Meg's #83, Soft Buff Polishing Pad) - this pic shows one quick pass, at varied speeds. Correction is total, 100%. Cutting pad was not required: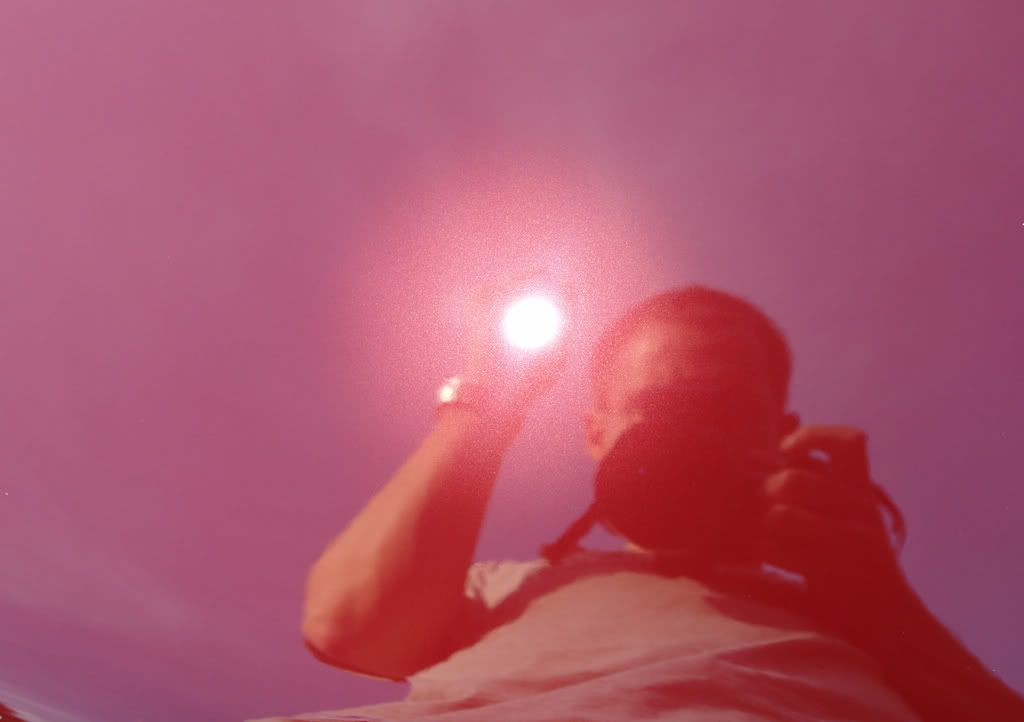 The tape dividing the sections was then removed, and the whole finish evened out so the bonnet didn't look odd! It was finished with #80, then detailed to protect the finish - it was topped with Collinite No.915 Marque D'Elegance:
The overall finish would have been impossible by hand, the machines were required to bring the paint back to life. Not shown in the pictures is the colour difference. I left part of the bonnet untouched to start with as a control area - when all the tape was removed, this area and the area worked by hand (to a lesser extent), looked dull and darker - the machined areas had gone a brighter red, back to the original colour, with the flake and colour clarity restored. The whole process only required about a 7 micron clearcoat removal - if there had been less deep scratches and just swirls, this figure would have been less.
Gareth