Well here are the pictures and run down
MG ZR on an 04 plate, metallic black and its got alot of metal flake in it i tell thee.
Mums car and she has had it for about 4 months, i have washed it twice in that time but even before i got my mits on it, from the dealer there was horrendous micromarring and swirls. The point of the work today on this car was to remove the marring and the swirls, but due to the paint being very very hard and me not having my PTG yet i didnt want to push my luck because of some of the defects in the paint.... i will have another go when i have my PTG
Didnt get a chance to clean the wheels or the arches
1) take it easy and get the oter half to spray on the degreaser/ bug remover
2) rinse off
3) Snow foam
4) rinse off
5) 2 bucket method, soapy has poorboys super slick and suds using a lambswool mit of course
6) rinse
7)Dry using waffle weave towels
8)clayed, using poorboys clay bar and poorboys spray and wipe as a lube
9)Get it all taped up ready for some action. Have a walk around the car and asses the paintwork
10) I taped up an area on the bonnet to decide on a pad and compund polish to suit the needs of the car and paint . I was very suprised on how tough this paint was, so muchso that i ended up with a sonus swirl buster pad with SSR2.5

. for those of you that dont no what that is, its mucho abrasivo

11) I started with the bonnet, reason for this is i wanted to concenrate on the micro marring and scratches that were there .
Bonnet then drivers side wing, door and rear wing, then onto passenger side wing, then back to bonnet as i wasnt happy with it, the pass door. Now this is where the fun began. half way through the passenger door the polisher decided it no longer want to spend time with the backing pad and ripped the thread off of it and sent it flying...GREAT

by this time i had spent 6 1/2 - 7 hours on the car and had to go and pick mum up soon so decided to stop there with the correction
12) i used poorboys QW on all the panells except boot, left for 10 minutes and buffed off with a WW
13) i the chose to use PB nattys blue, applied by hand.
14) whilst the above was hardening , i de taped, and cleaned the glass
15) buffed off wax and moved car for some pictures !
Before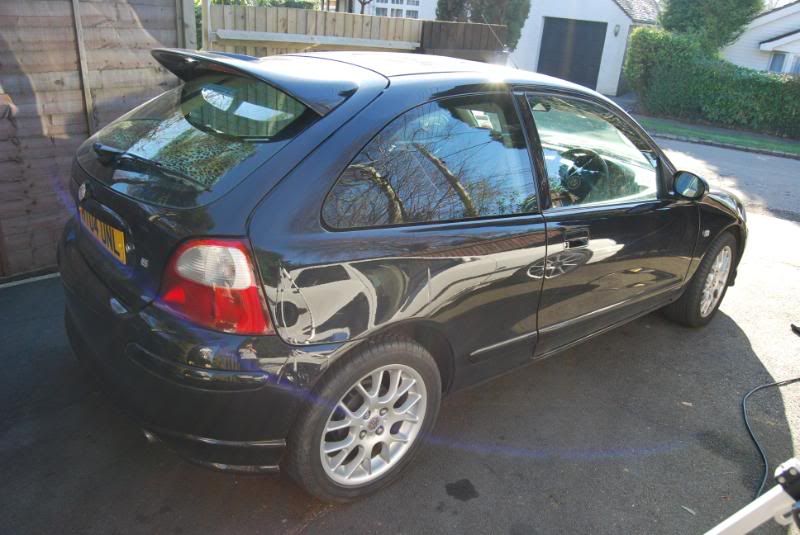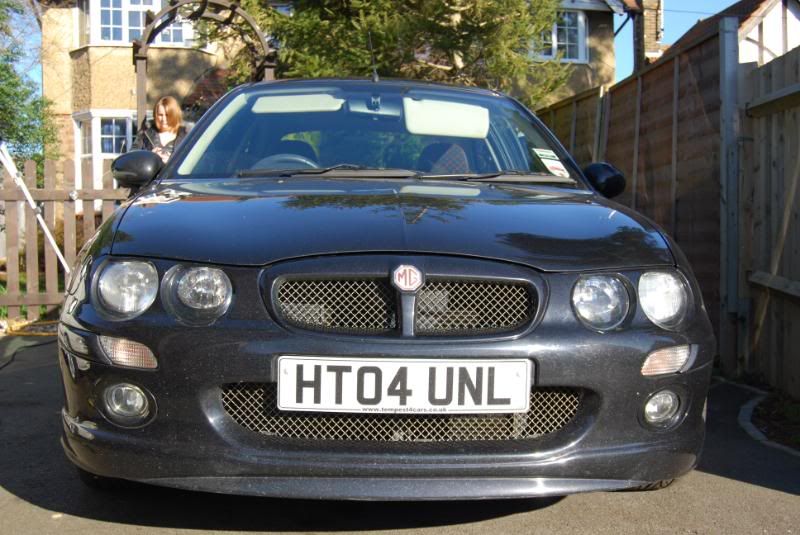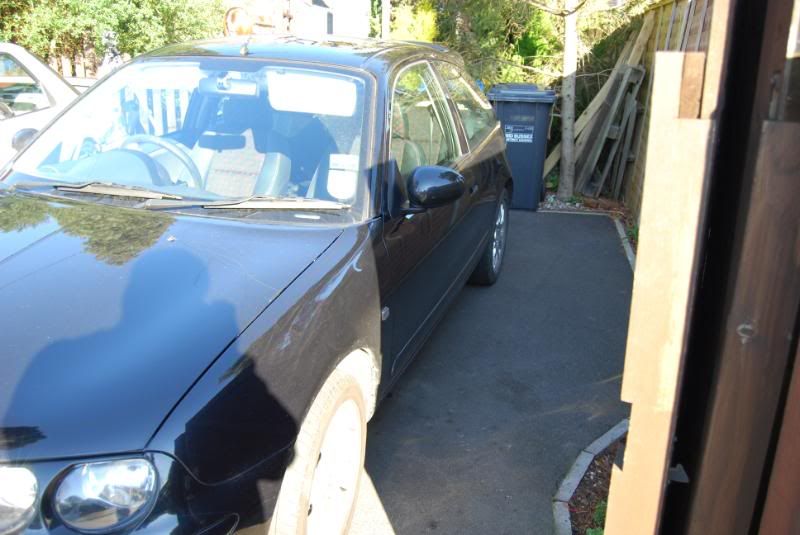 Get the better half to do as much as possible... the degreasing stage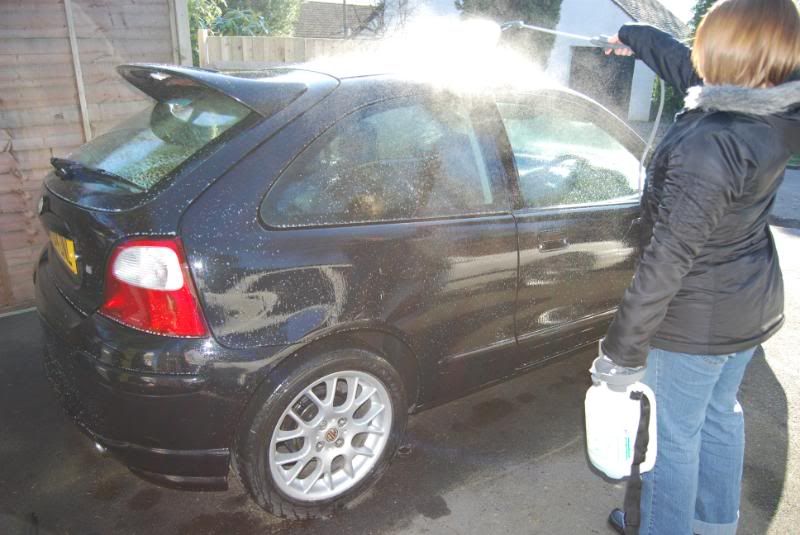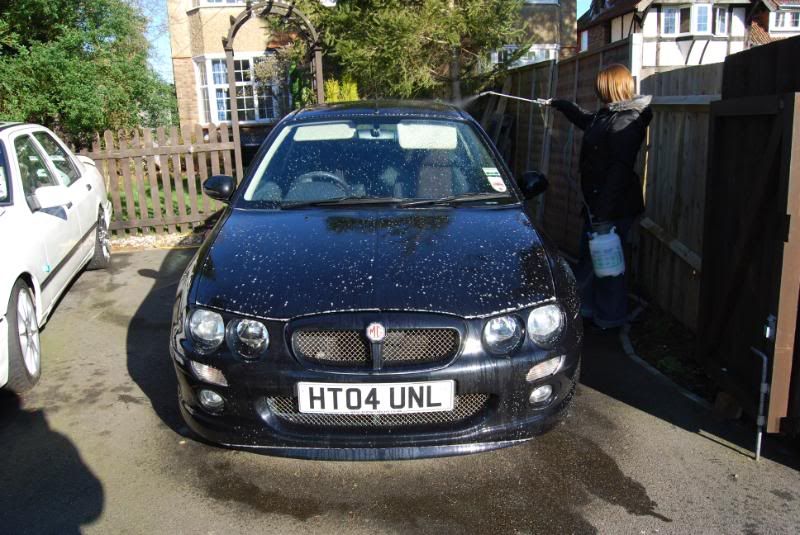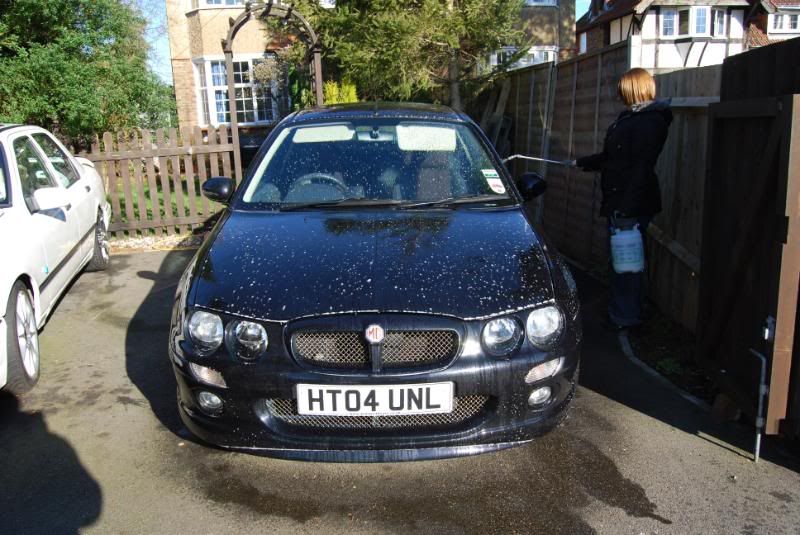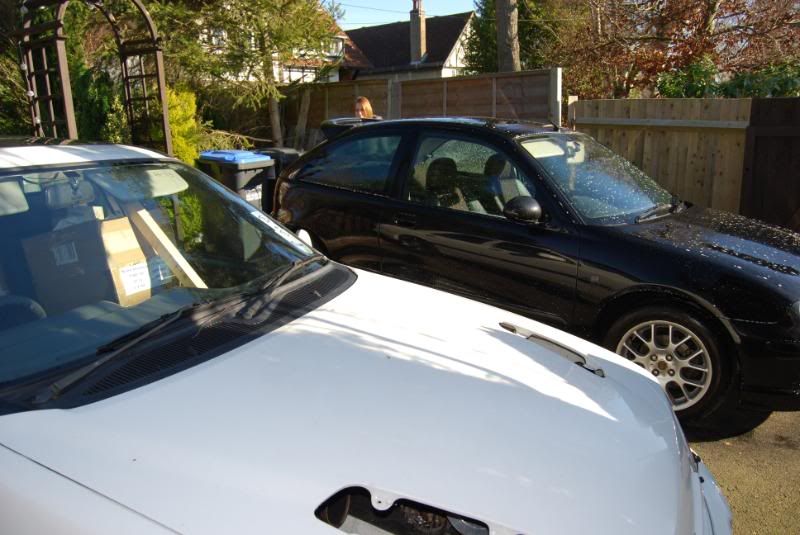 Snowfoamed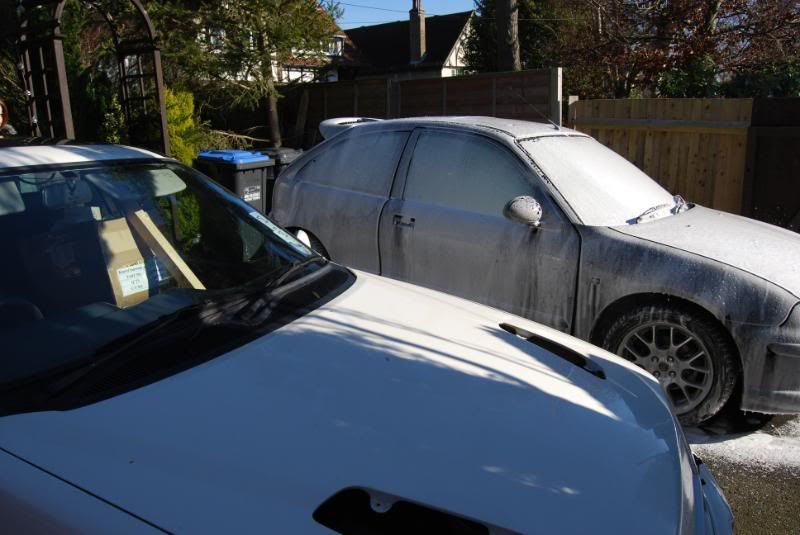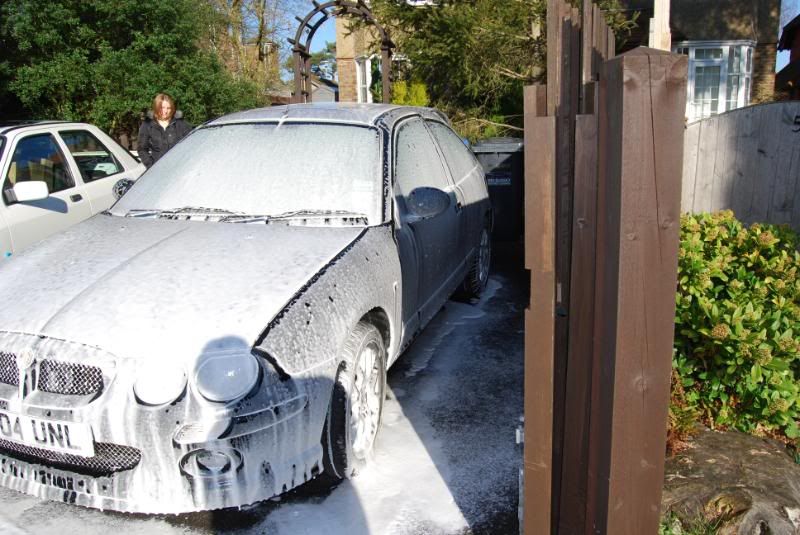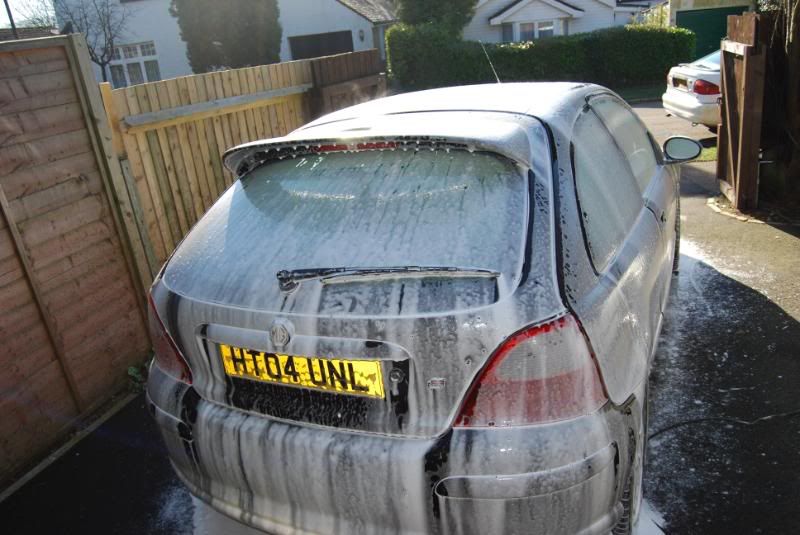 Two buckets for guess what ? you got it, the two bucket method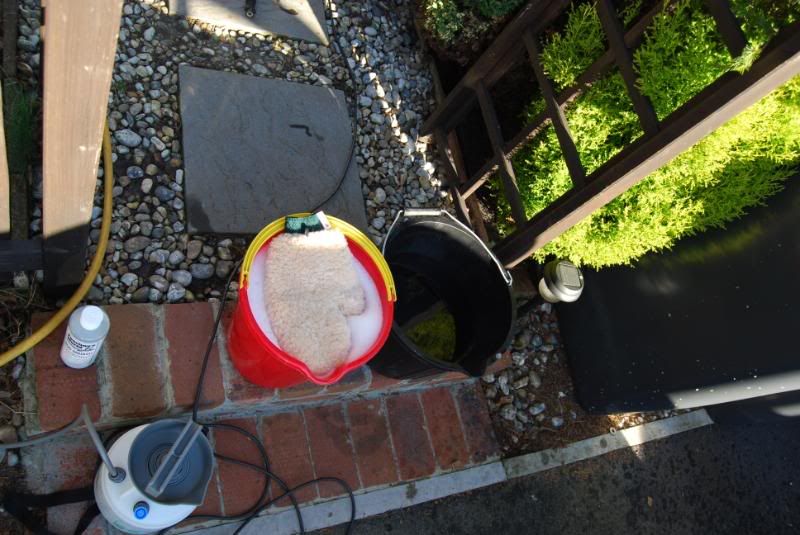 Drying stage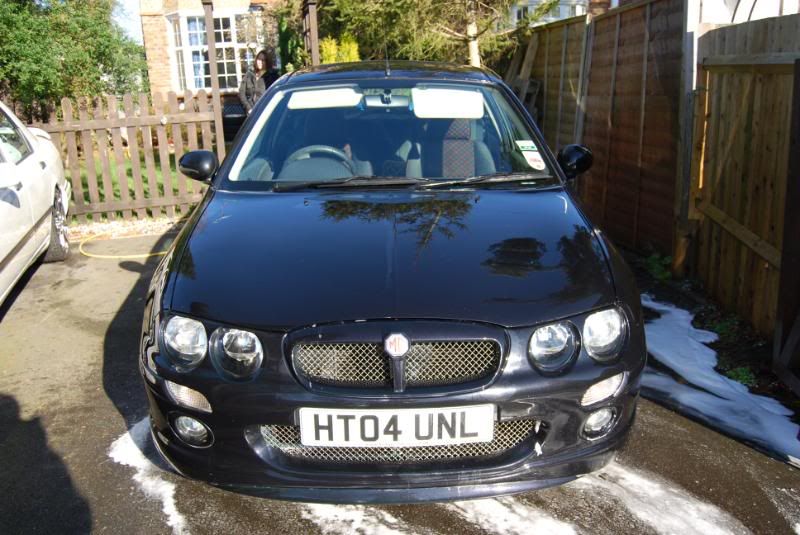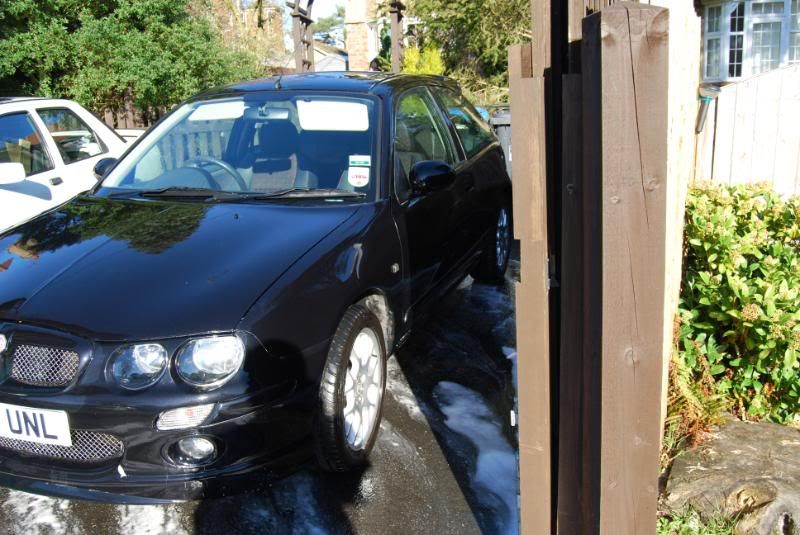 The clay after just half the bottom half of the door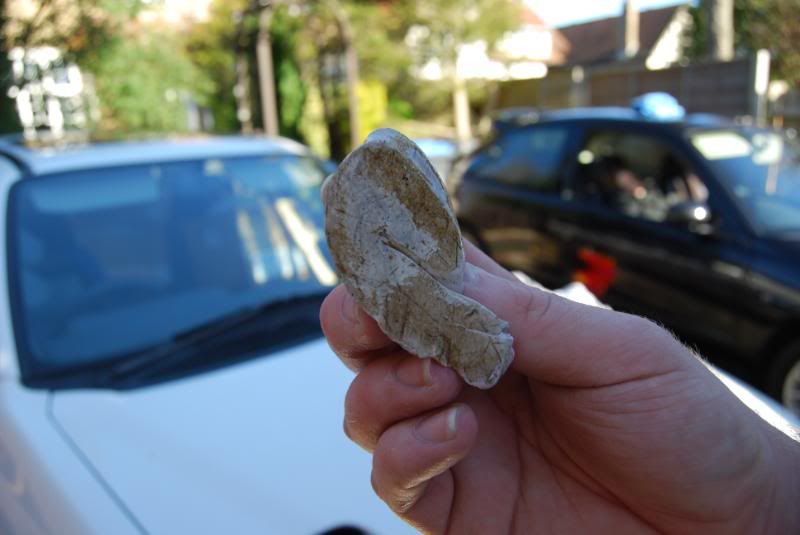 Anyway pictures of clay are boring, bk to the car
The assesment stage,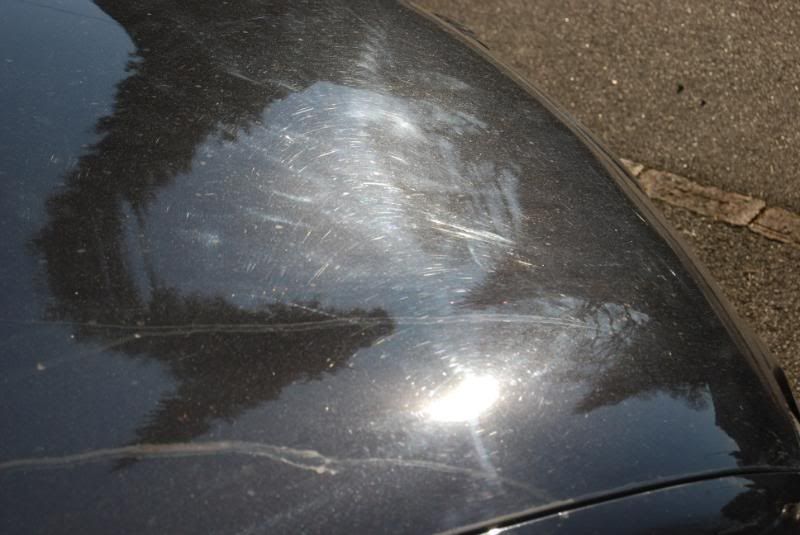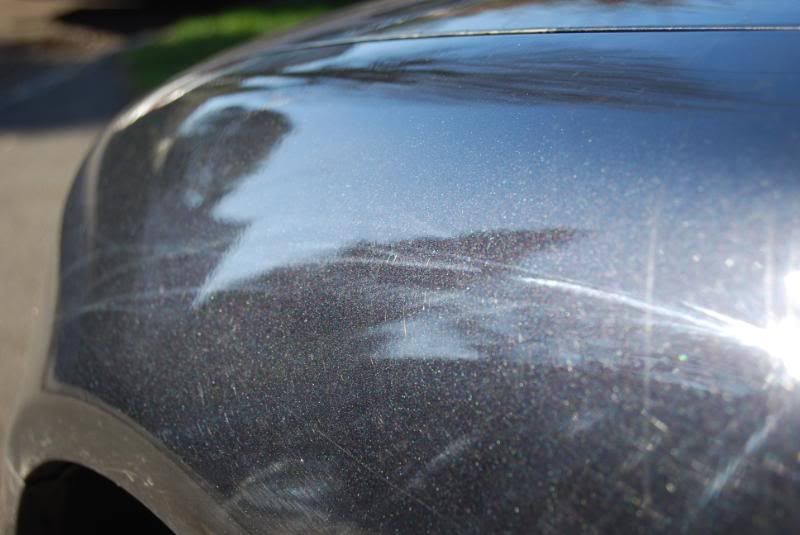 Micromarring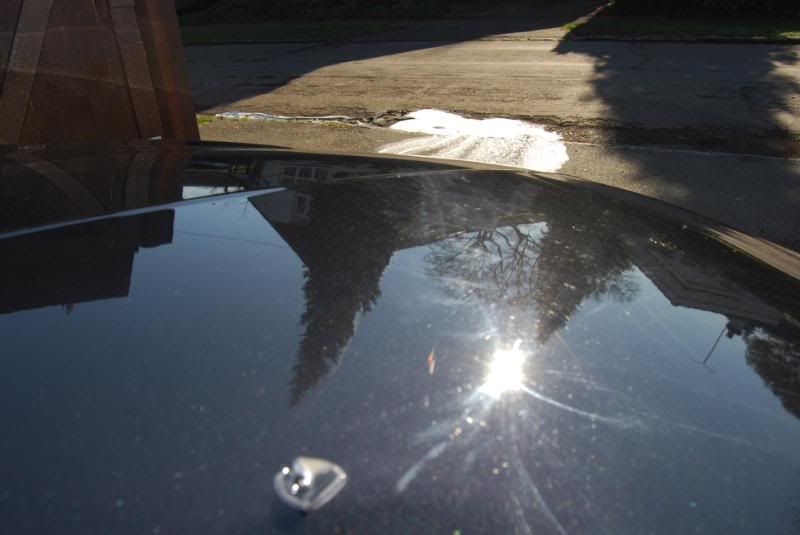 The taping stage, i realy dont like this part as it takes ages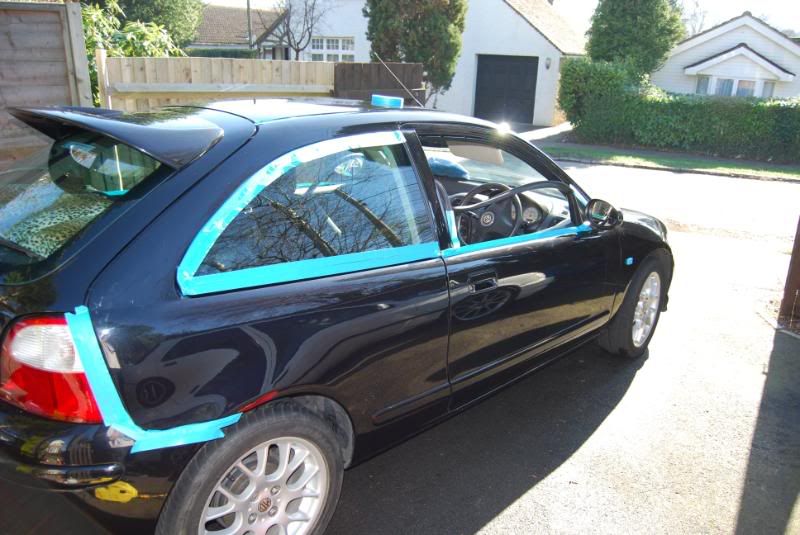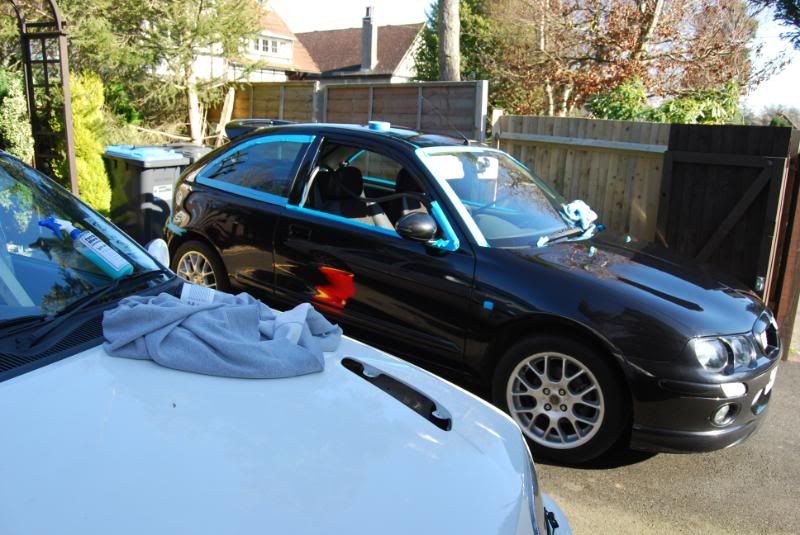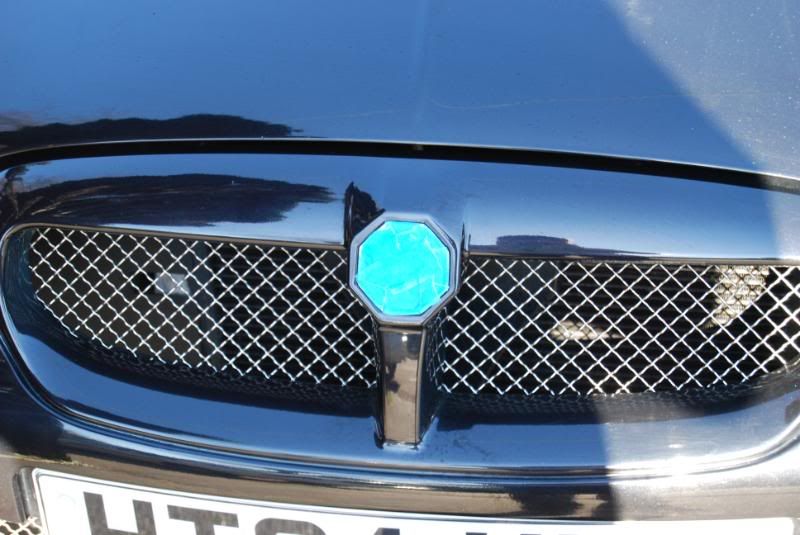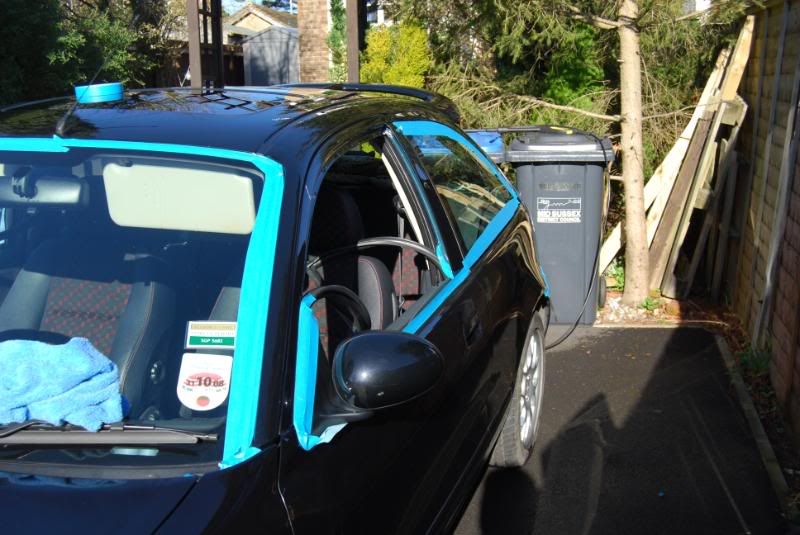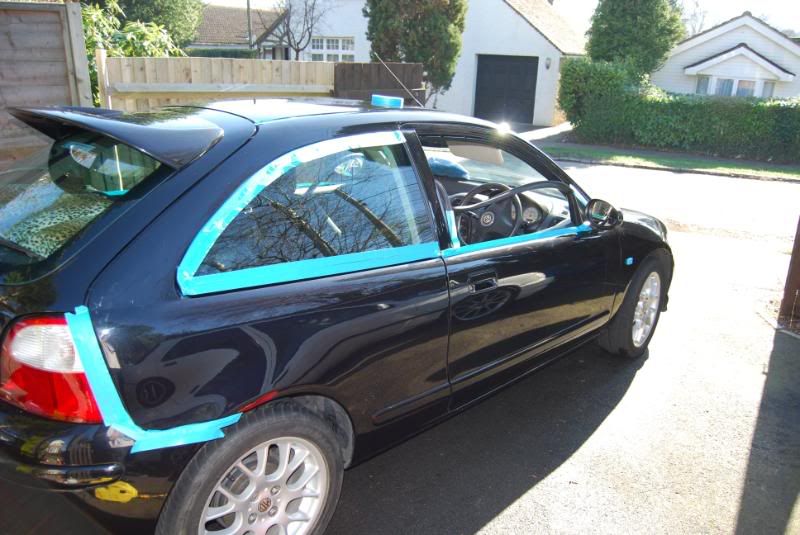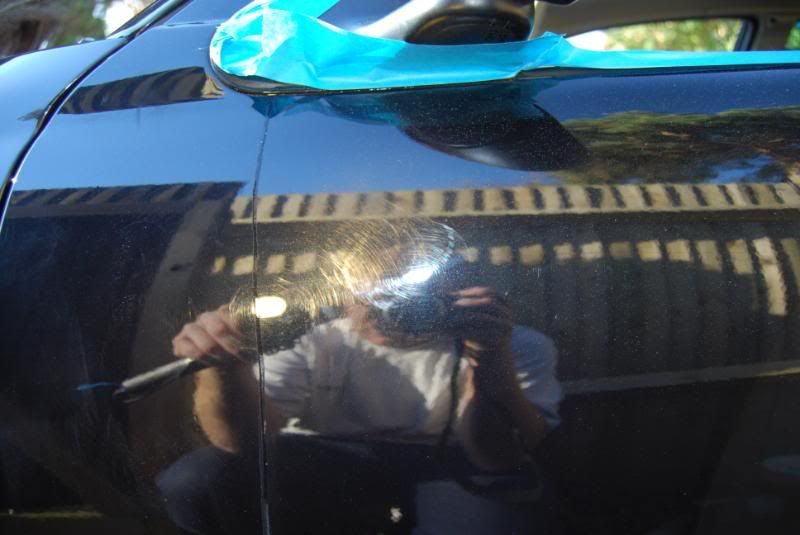 My section for pad and compound choice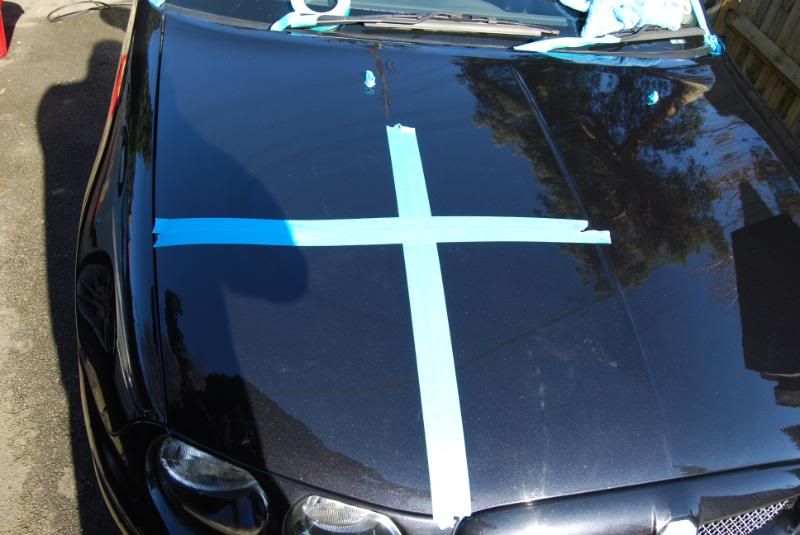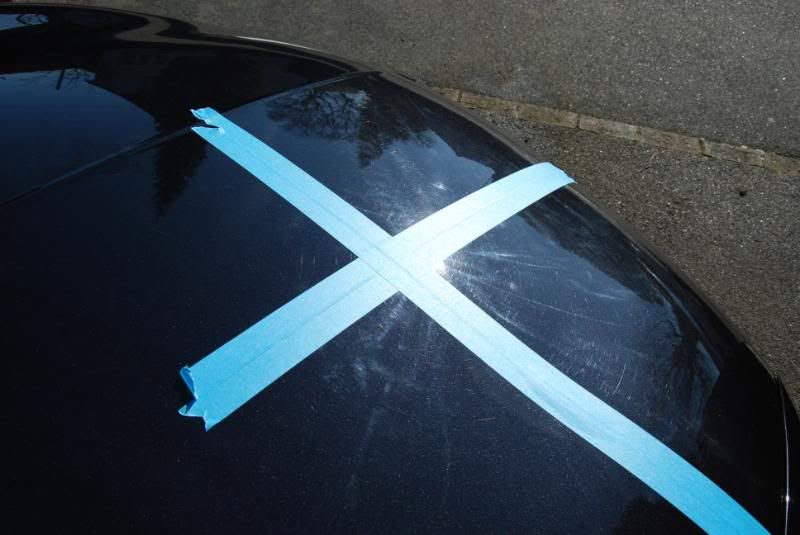 My only 50/50 shots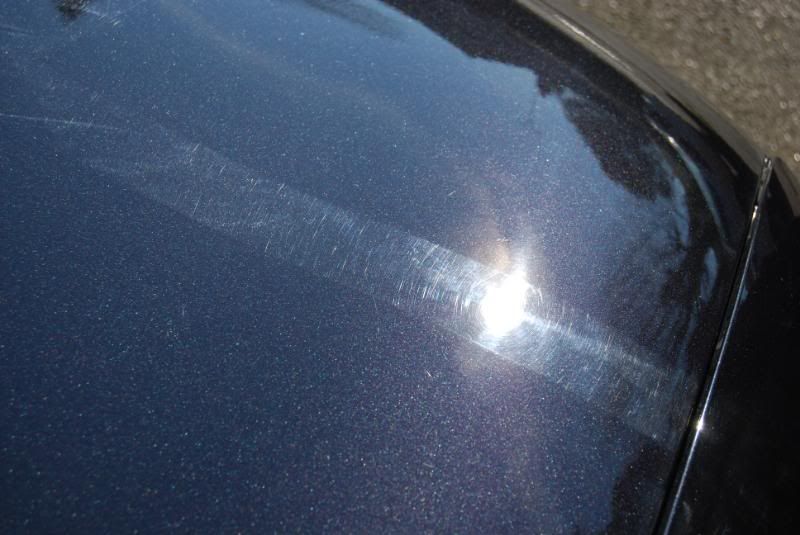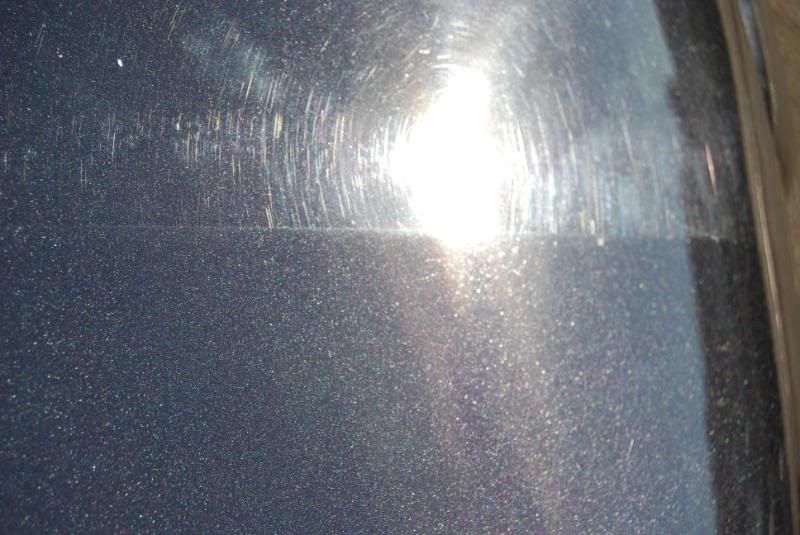 Some reflection shots after the cutting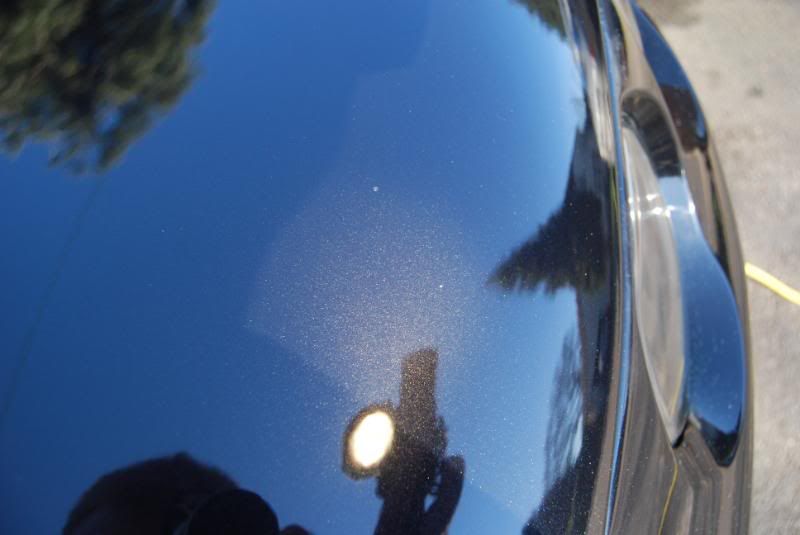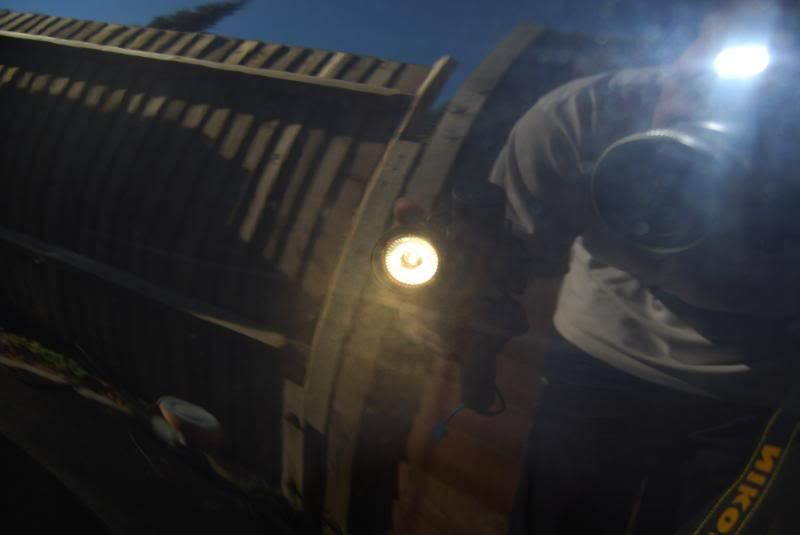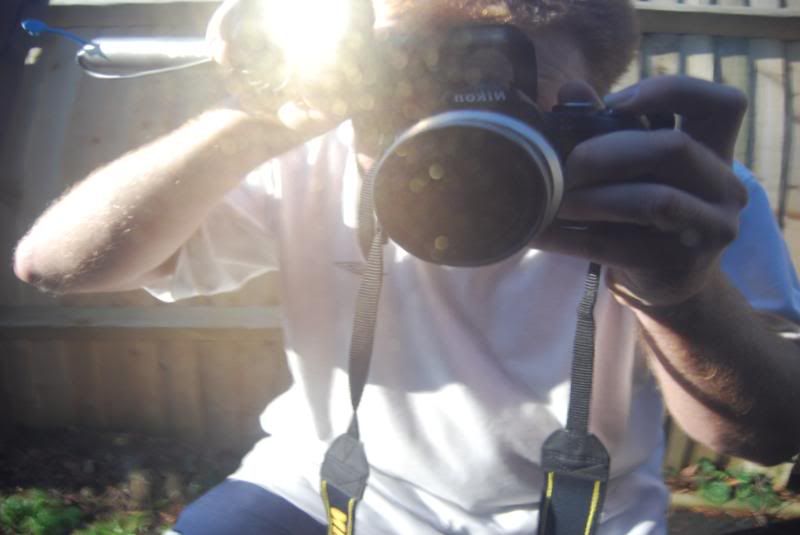 Me looking rather ruff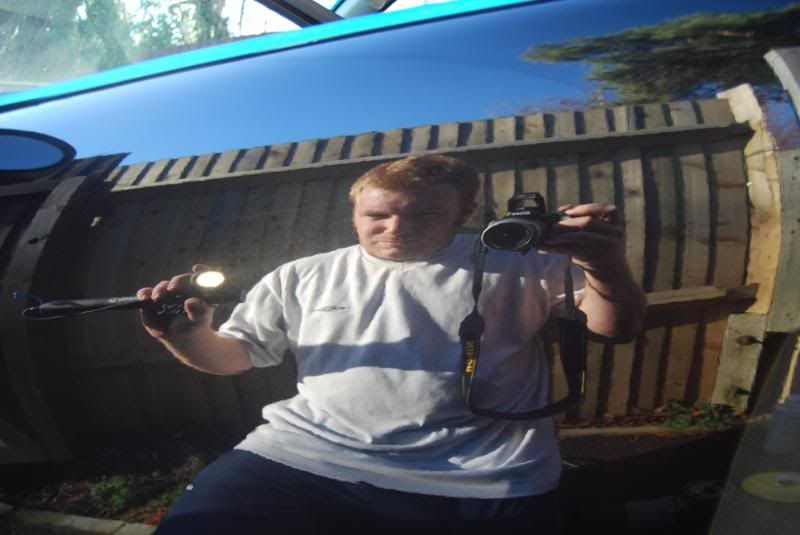 The wax after being applied by hand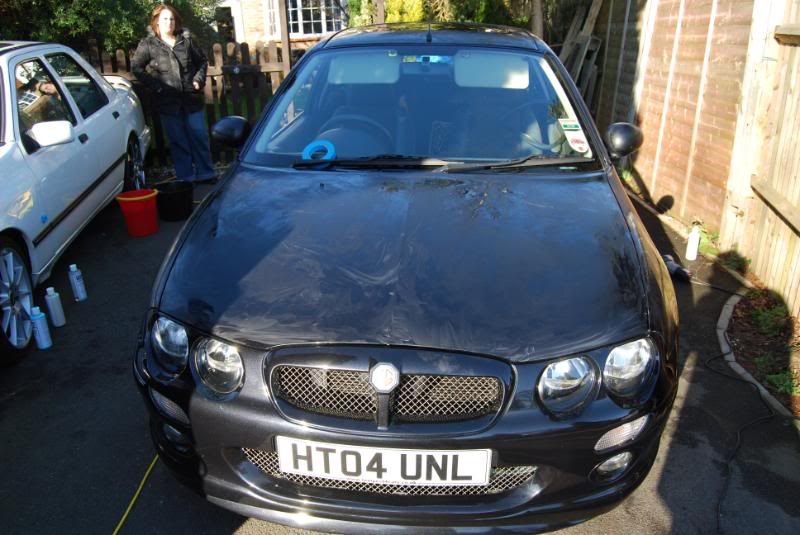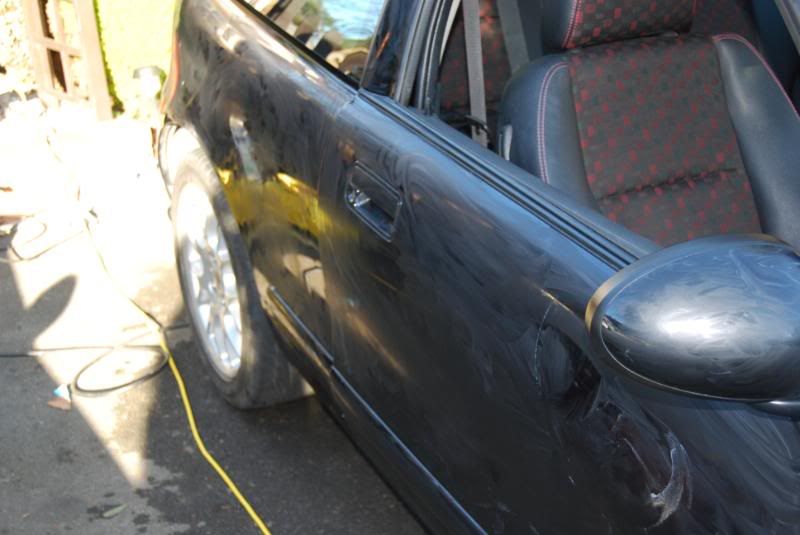 A few afters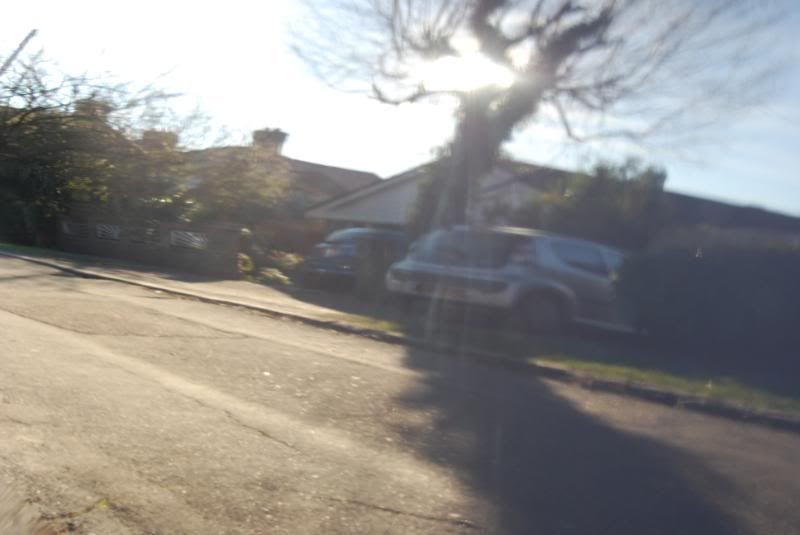 check out the tank in the background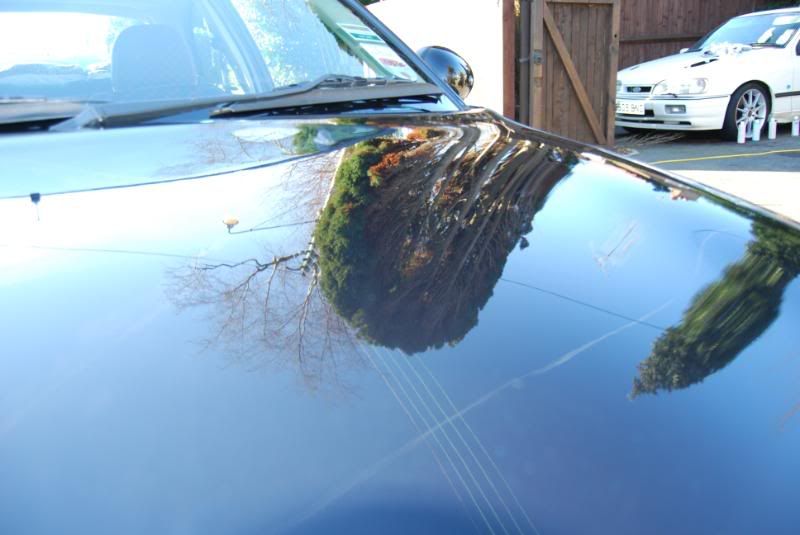 check out the other tank lol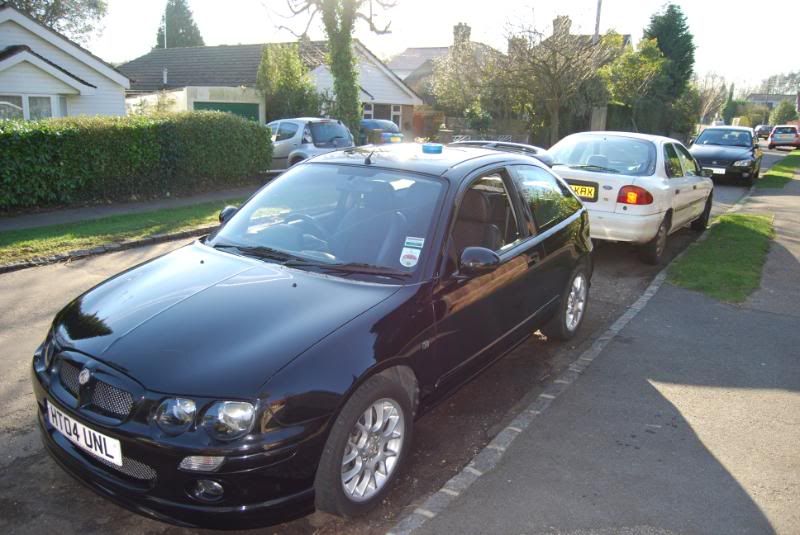 Yes yes i no you can still see swirls on the roof and boot etc, but its not my failt the polisher hates me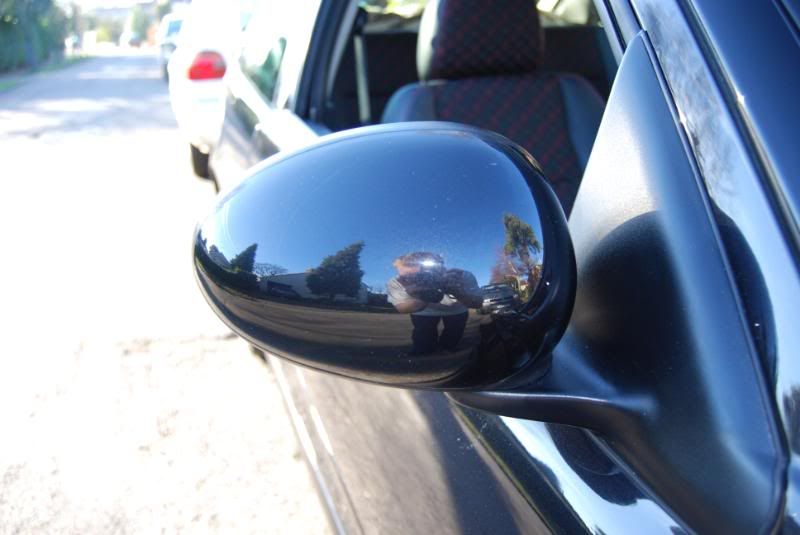 major metal flake in there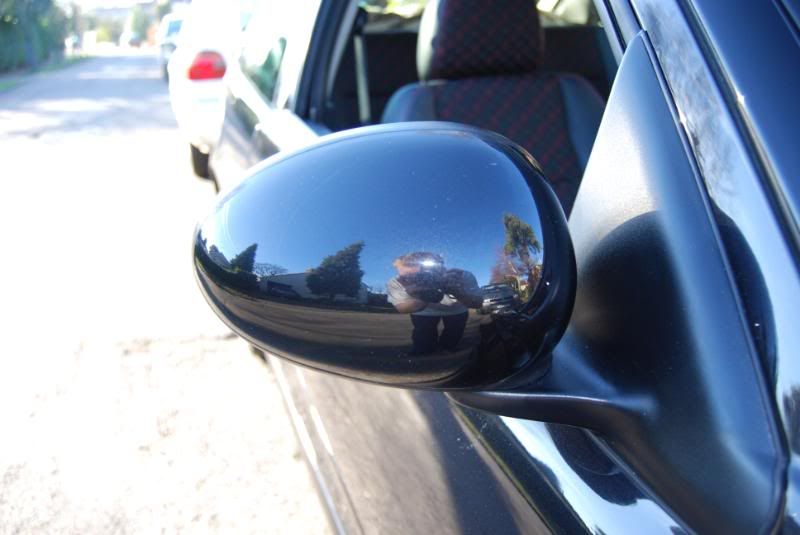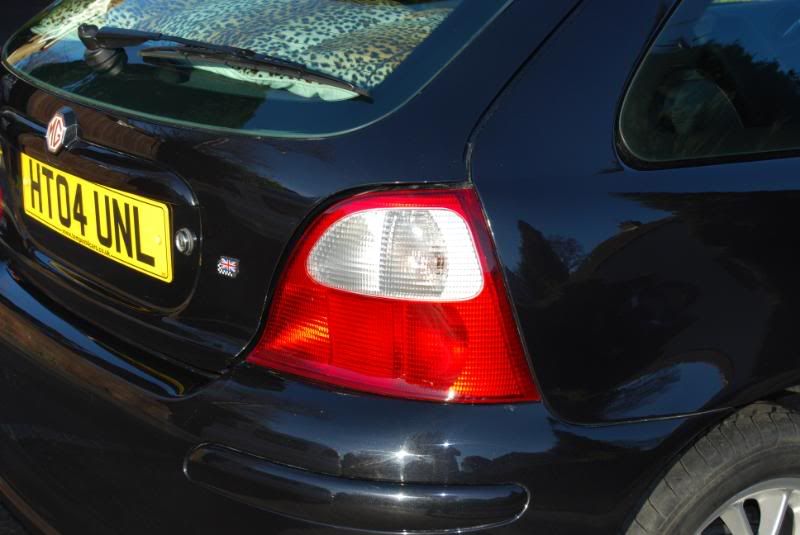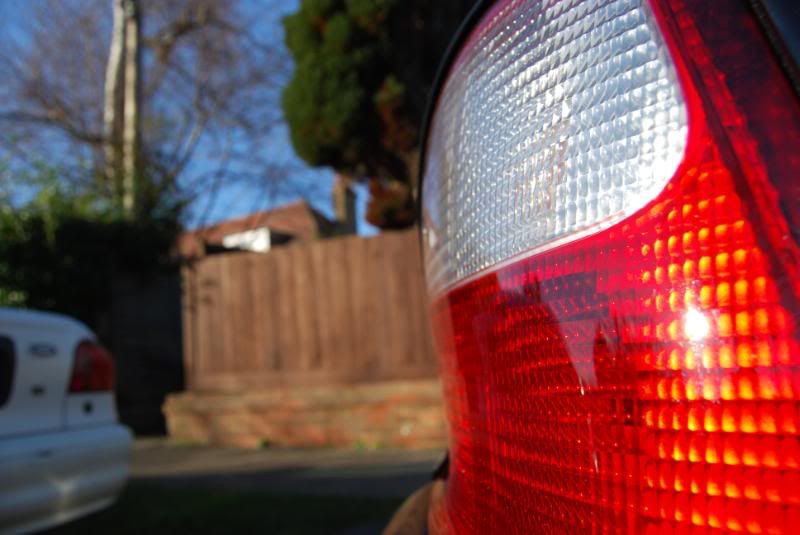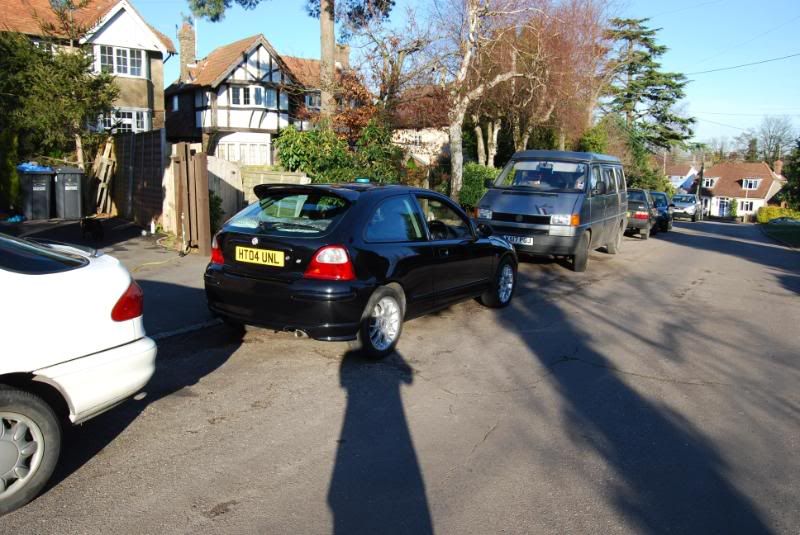 Thought i would get some sneaky pics of the cossie which im breaking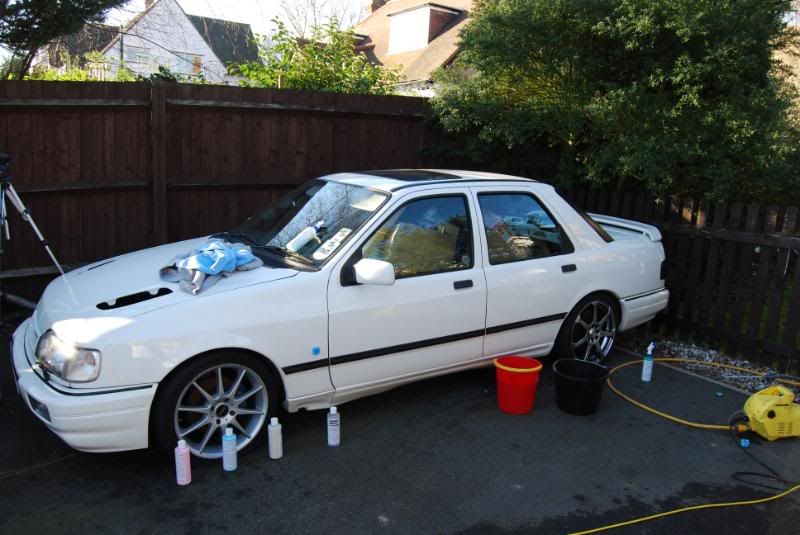 OVER EXPOSURE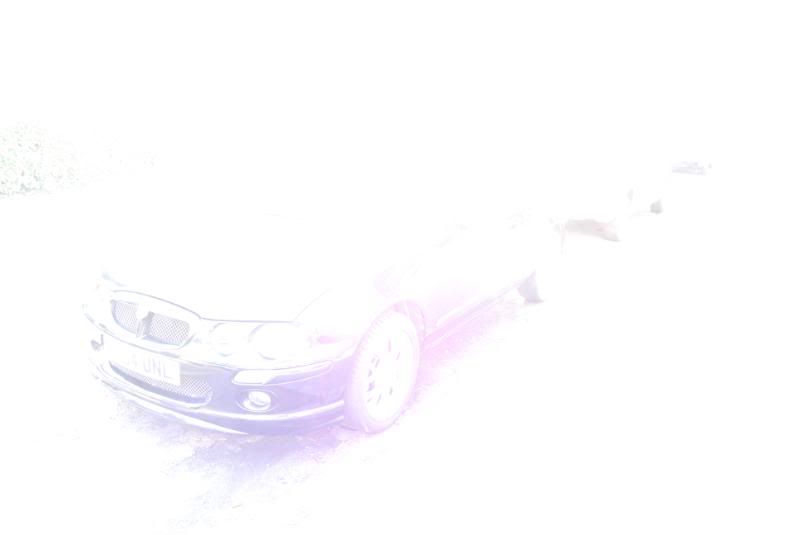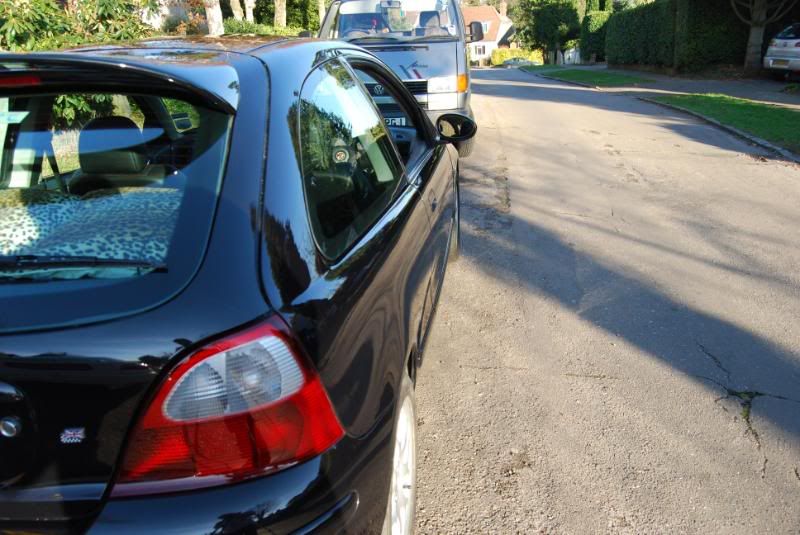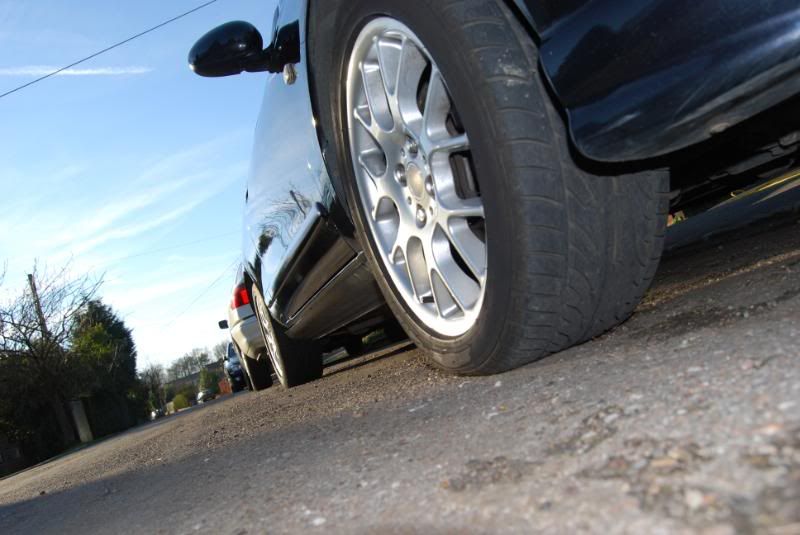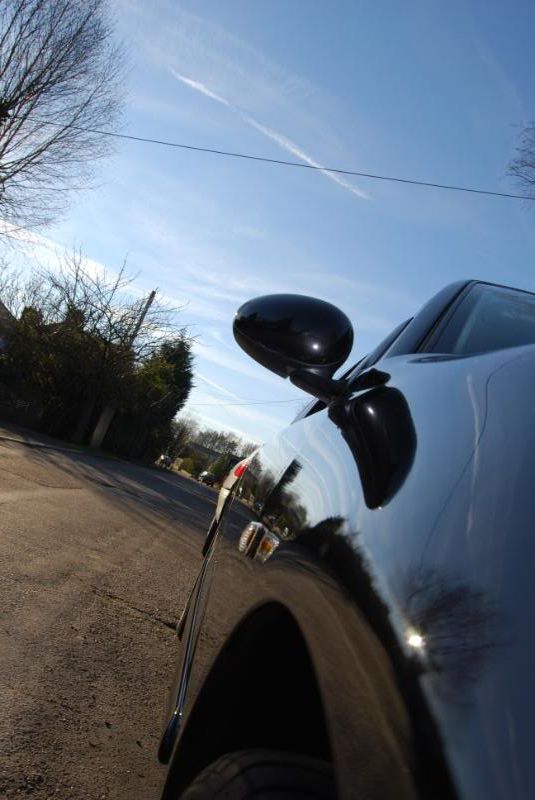 Apart from the chip, quite a good reflec shot me thought