Due to personal reasons on house exchange the fiesta is up for sale:
Pics: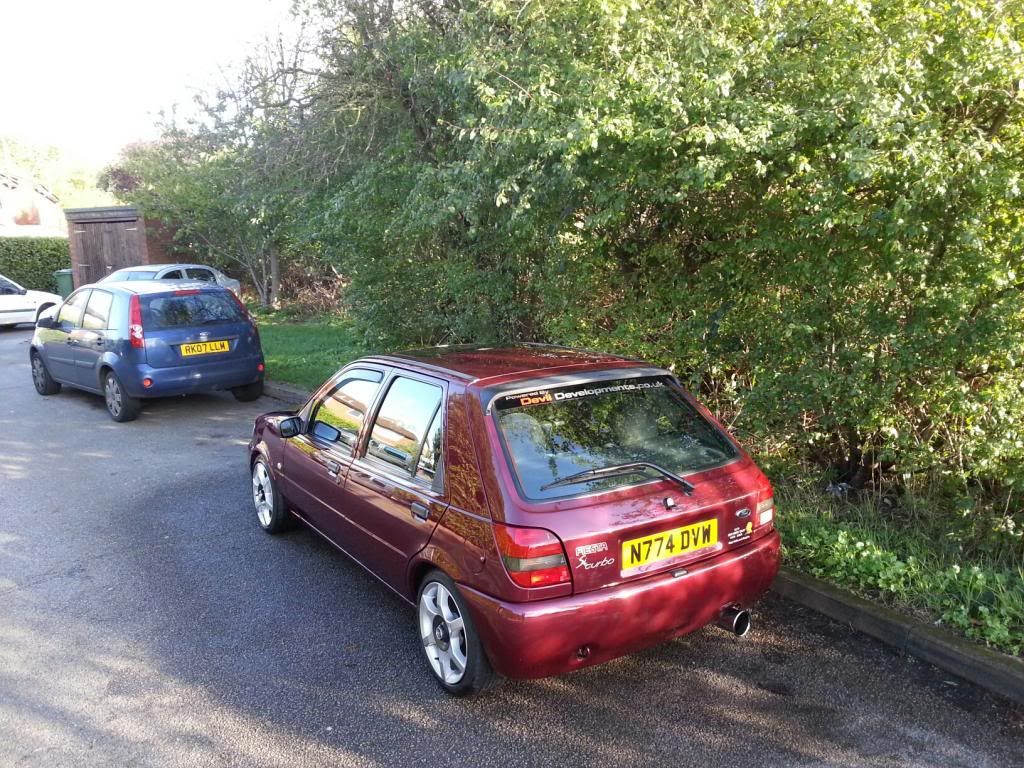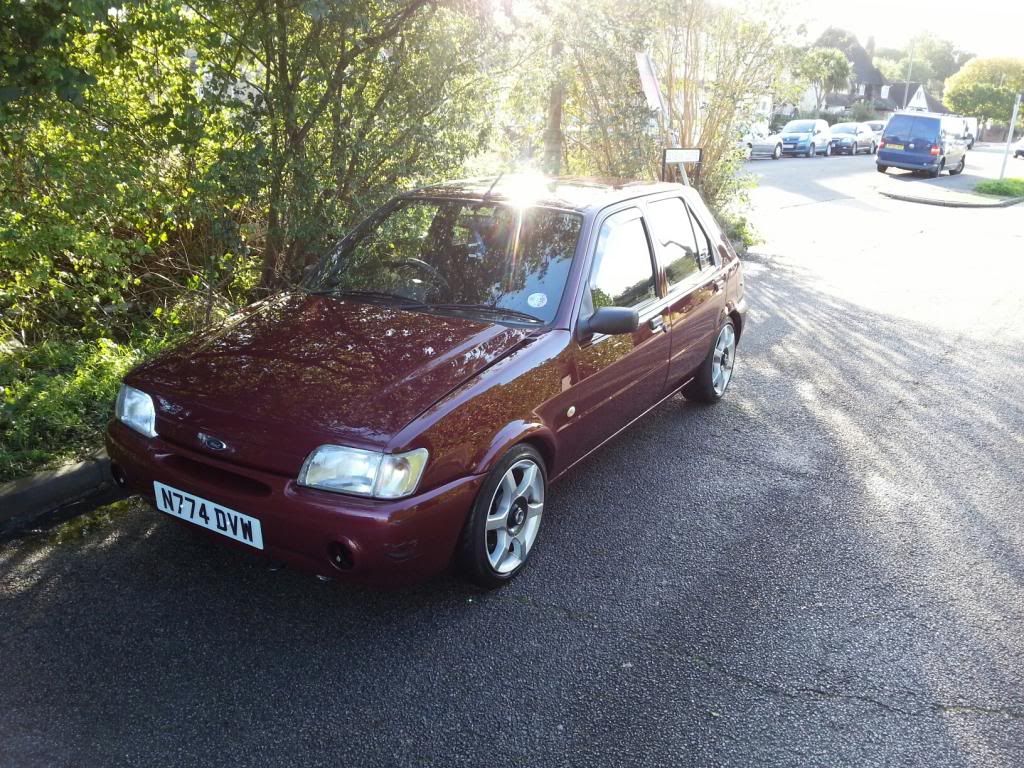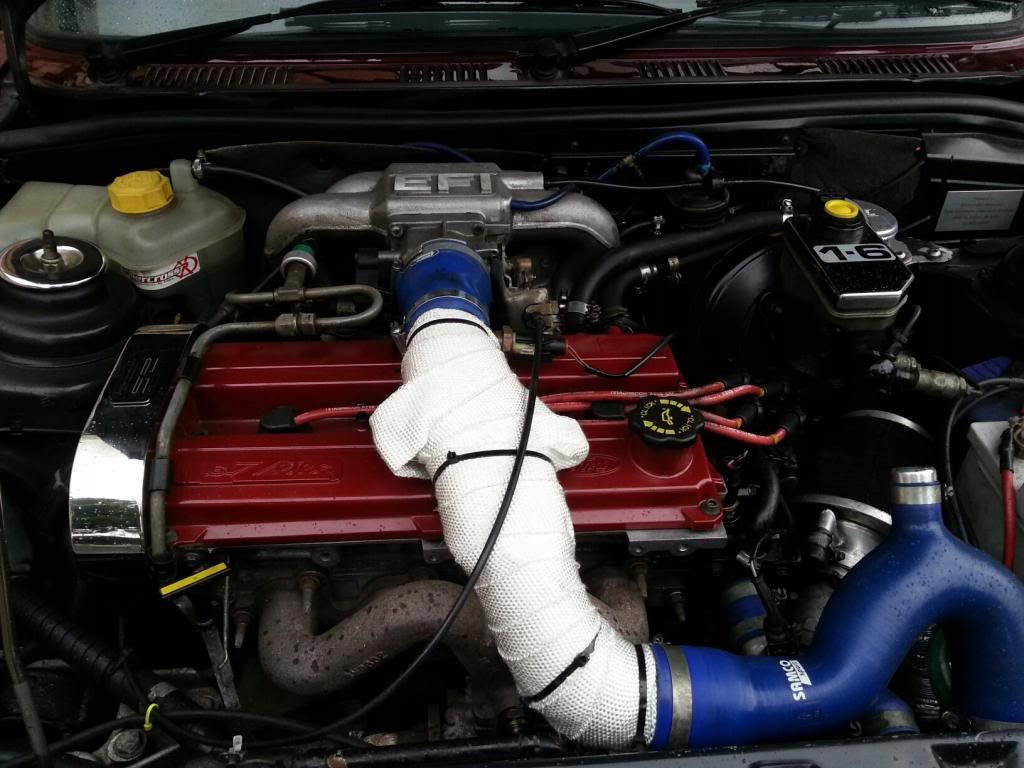 Spec:
Engine:
1.6 Zetec - Custom Turbo Conversion
Forged Pistons
Custom Cams
Stage 2 throttle body
ST170 Air Filter
Custom Exhaust Manifold
Garrett T25 Turbo
Fiesta RS Turbo exhaust - custom downpipe
Subaru 440cc Injectors
Chargecooler Setup
Samco Boost Hoses
Heatwrapped Escort MFI Crossover
Omex Management
10Psi - 200.3bhp/210lb.ft
New Airtec Radiator in black
New Waterpump
New Cambelt
Suspension/Wheels/Brakes:
15" Tsw Evo-R's - Decent tyres (fronts are a bit worn from use)
Escort Cosworth Calipers with Drilled/Grooved Discs (will come with spare grooved discs and new omp pads if price is right)
Avo Coilovers - lowered around 35-40mm
Bodywork/Styling:
Standard Si Bumpers
Standard Si Arch Spats
Euro RS Rear Lights (will stay if price is right)
Custom Fiesta Si Turbo Decal
Amber sides fitted (will come with clears)
Foglights removed (will come with car)
Bonnet Raisers
Wind Deflectors fitted to front windows
Interior/ICE:
Standard Si Interior - VGC
Oil Pressure Gauge
Boost Gauge on A Pillar
White Dials with Orange Needles
DVD Player
Uprated 13cm speakers all round
10" sub with Amp in boot on flase floor
2 boot lights fitted
Rear Headrests fitted
New Laserline Alarm Fitted
(will come with spare rear headrests, a 2nd interior light to be fitted as a rear interior light)
Bad Points:
Honesty is key so here you go:
One small rust bubble on drivers side rear arch
One fog light bezel missing (comes with 2 black spares)
Some Scrapes on front bumper
Boot Lock doesn't work (rear panel removed so lean through back seats and pull wire for boot)
£2400 OVNO
Contact me on here or 07792167078
Reluctant sale - will miss her! Has potential to as the forged bottom end has scope for more boost!
_________________
FACT wrote:
Ford is not a decision you make to like, its a passion you grow up with.
RIP BEN ELVIN (JAM)
6.6.84 - 3.10.12

- Gone but not forgotten - The below sums you up chap
Ben Elvin "Jam" wrote:
Through serious illness you meet some inspiring and determined people. its the best we can do as human beings to inspire and drive the determination of others. Ben.