n13los wrote:
thanks guys

nice to see this forum is as bad as all the others, your attitudes are probably the reason nobody comes on here.

and just for the record, I build my cars. I don't buy them already done and take the credit.

and its been on ebay for 2 weeks, not for sale lots. its been for sale on here for a few months but didn't expect to sell it on here.
Lower your weapon soldier!
Just because you dont come on here doesnt mean nobody else does, these are only opinions and sure if you actualy started a build thread instead of using the forum to sell your car then peoples views may change.
_________________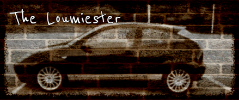 The Loumiester wrote:
Ford is not a decision you make to like, its a passion you grow up with.