Fiesta_si_boy wrote:
You have one? What you think off them?
Could you not tell by my sig lol.
Good arounders, great at handling, revs nicely, peiceful around town.
Plenty of space inside also.
_________________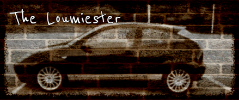 The Loumiester wrote:
Ford is not a decision you make to like, its a passion you grow up with.