If you use the photobucket app (presuming you have a android phone) then pictures are easy to stick on a forum, you can copy the image code straight off it.

Just thought it might help you sell and also free bump lol.
_________________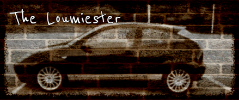 The Loumiester wrote:
Ford is not a decision you make to like, its a passion you grow up with.