Hi all,
Unfortunately the time has come to part with my Fiesta which i have owned for 4 years. There are alot of niggly problems with the car but as a result I'm asking for a very reasonable
£400
. The car has some tax and 4 months MOT and can be driven off by the new owner. It flew through the last 2 MOTS without any advisories.
I am in the process of switching the personalised numberplate to my new car so I will have to wait for the DVLA before selling (est 1-2weeks?).
Fiesta Si 2.0 1995 N' Reg (Logbook states 1.6).
Mileage - Car = 80k, Engine = 90k
Panther Black
Good Strong Engine - Fitted in April 2010 by Streetracers.
New Cambelt when engine was fitted.
MOT - End of April
Tax - End of Feb (i need to check this, may be March).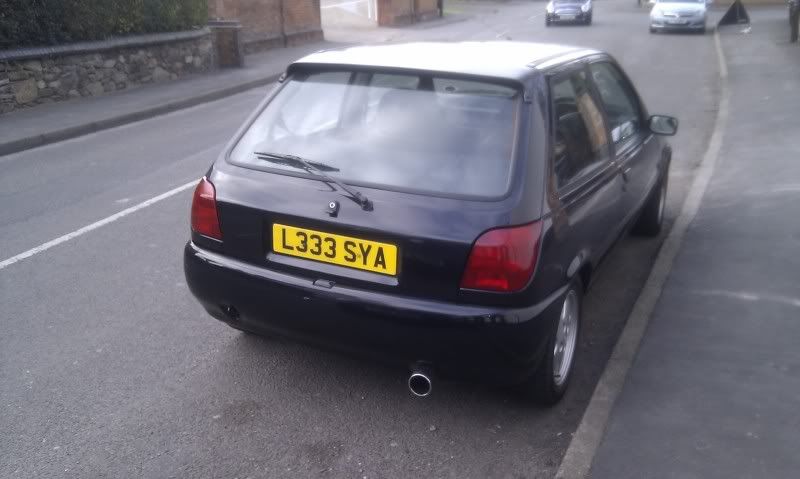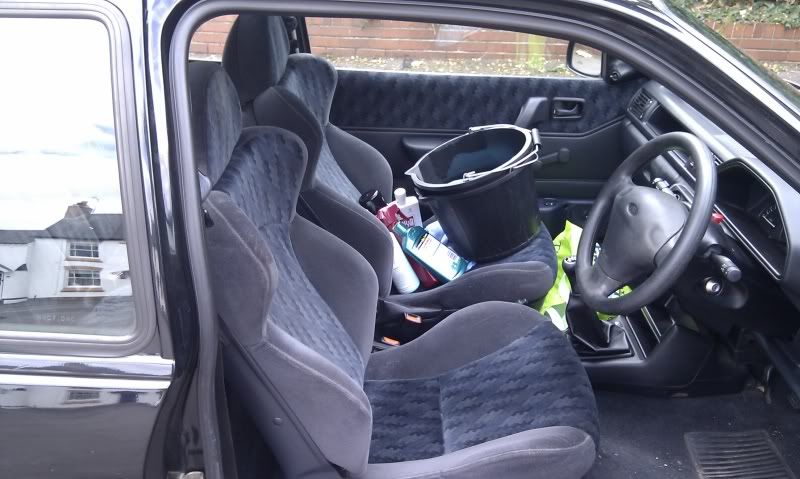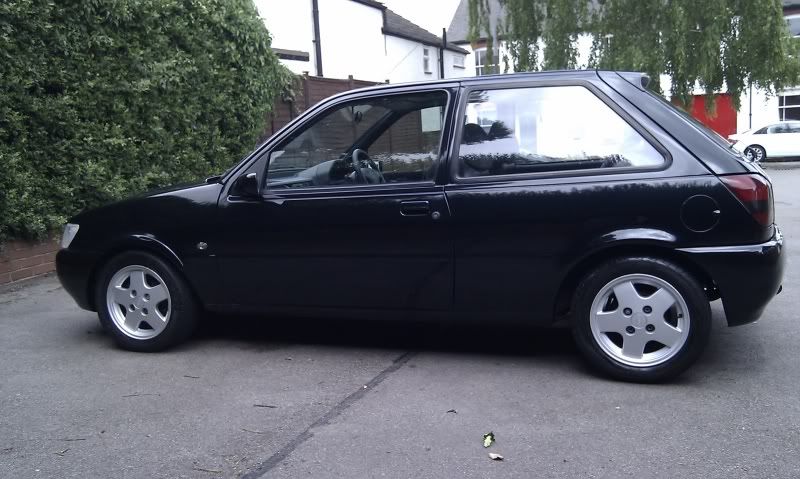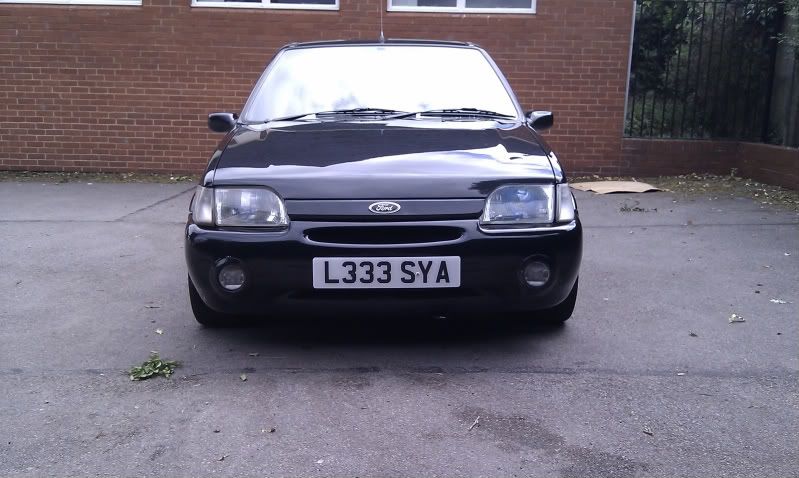 Good Points
- Resprayed in 2008, including 2 new rear arches & 2 new sills. Panther Black (Metallic), total cost £1200. Virtually rust free.
- Strong, solid engine, pulls very well with no idling problems.
- Suspension (GMAX -35mm) only a few years old.
- Wishbones, Discs, Pads and radiator have all recently been replaced.
- Front Heated screen in good working order (excellent this time of year).
- Starts first time everytime. Never left me in the sh!t.
- Power Streering, Drivers Airbag, Sunroof (no leaks).
Bad Points
- Involved in a small bump (2009) which was proffesionally repaired by Barwell Bodyworks. Repair included replacing bonnet with 'Ash Black' Bonnet (hardly noticeable), New Cross Member and dent removal on wing. I have driven this daily since the repair.
- As a result of the above I will be suppyling a new front bumper (unpainted). I intended to replace the current one as the paint has fractured from the accident but never got round to it.
- Electric windows do not work. (1 needs a new motor, 1 needs some wire connectiors and a proper electric window 'plug')
- Central locking does not work. Currently drivers side door does not unlock but I will attempt to fix this in the next few days.
- Boot Pop intermittant - contacts need cleaning or replacing.
- Brakes and tyres probably have one more MOT left...
- Although almost entirely rust free the paint over the rear arches needs looking at. It can't be seen from a distance, or when dirty, but I think it may just have needed a few more coats. Nothing major.
I have been as honest as possible with the above. I know this car very well and still enjoy driving it everyday to work. It runs sweet, but as mentioned it does have several niggles which in all honesty I have lost interest in trying to fix....
Contact: Andrew (
[email protected]
) / Private Message / 07851602513