dont really want to sell this but am moving abroad in less than 7 days and i cant keep both my cars.
Owned this for nearly 6 years now, even reshelled it.
started life as a 1.3L and is still registered as that.
spec:
respray 2 years ago
smoothed 88 spec bumpers, turbo bonnet, delocked bootlid, dehandled rear doors
escort cosworth alloys with new toyo proxies 195/45 stretched.
6 point sparco roll cage
cobreau monaco bucket seats with cobra 3 point harnesses
autogauge volts, water temp, tacho and oil pressure gauges
momo steering wheel
spax suspension all round, rst arb (pollybushed)
rst fuel tank and pump
rs2000 16v engine conversion with pre pats ecu (2.3 block and head can be included in sale)
cosworth front brake setup
clear indicators front and sides
90 spec rear lights
electric windows and central locking
pager alarm
car will have normal G reg plate when sold.
mot till july next year tax has a few months left on it.
Car drives and runs well, has shown up a fair few rs turbos in its time due to lots of low down torque and no turbo lag
£3k 07817359669
im leaving the uk next tuesday so from then on the car will be at my sister in new malden surrey for viewing.
10sec video of the car is after the first 7 seconds on this link:
http://www.youtube.com/watch?v=MUv_NDvYq1o
sorry about pic quality pics were taken from my phone this morning apart from the shiny one.....the car is that shiny just the quality on phone is crap!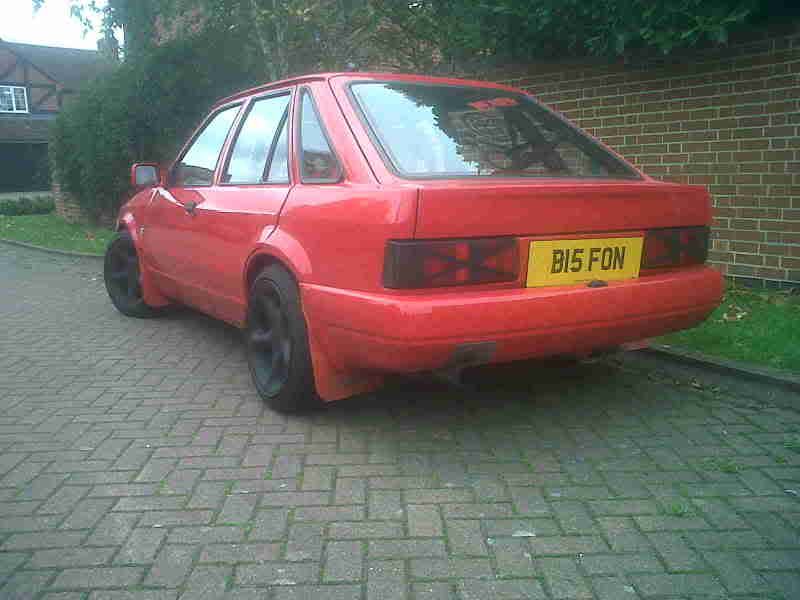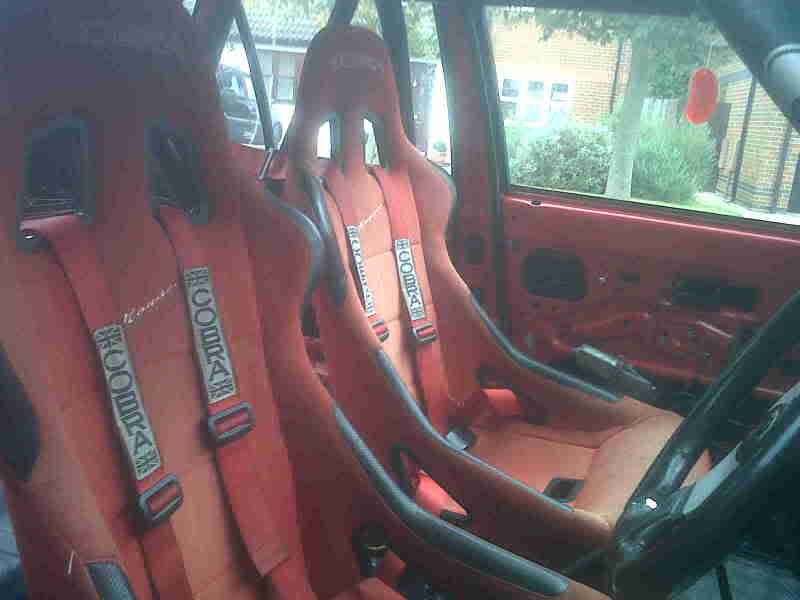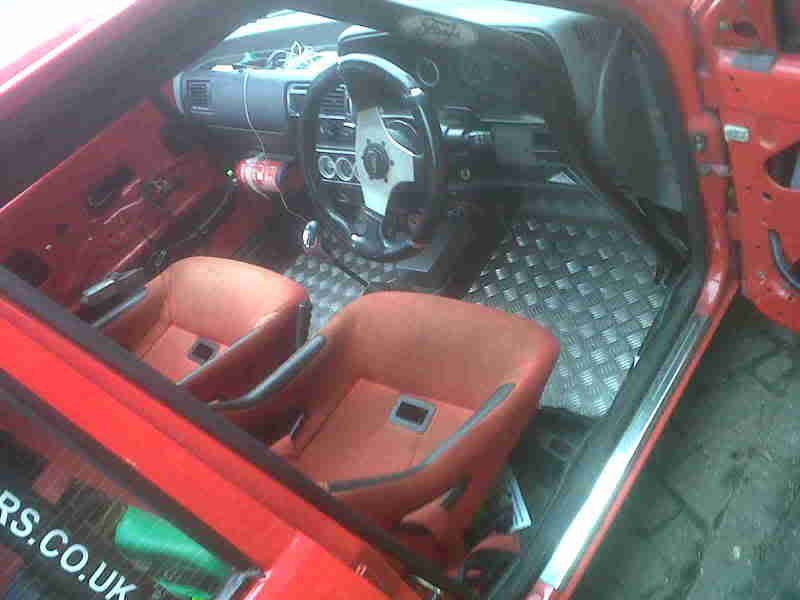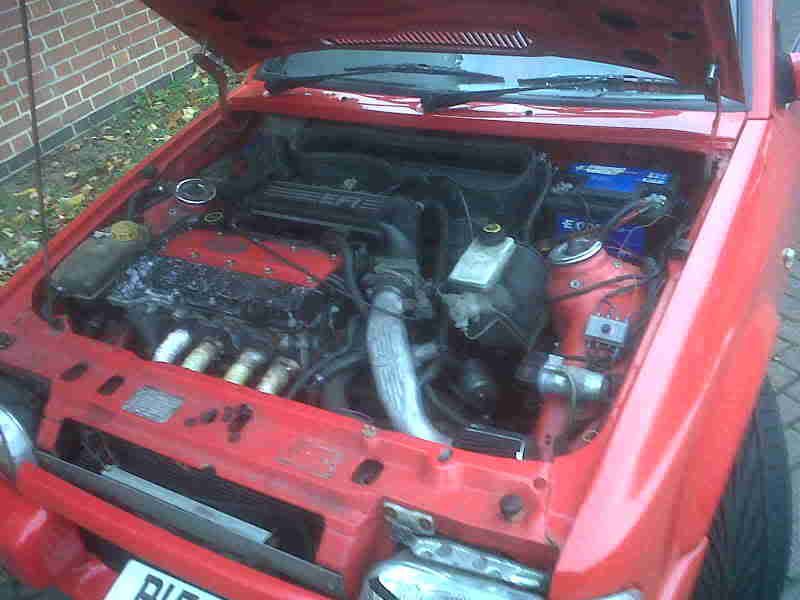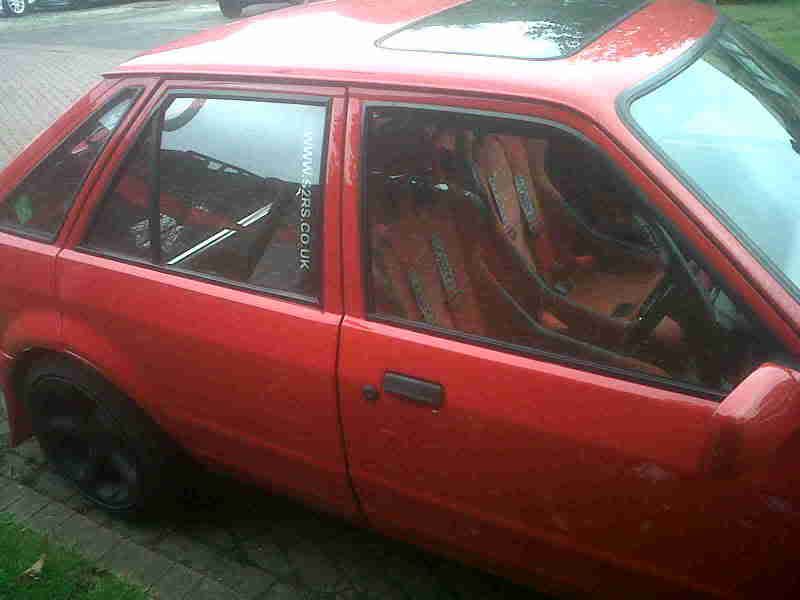 _________________
rs2k powerd escort mk4.....figured id be different!
http://WWW.S2RS.CO.UK