---
Got a good bit of work done on the car today. Fitted the MK5 Polybushed rear axle, bit of a ballache but doesn't half handle well now. With it, I've replaced the shoes, handbrake cables and bearings. Also, changed my ignition barrel aswell to a brand new one. According to the parts man at Ford, I've had the last brand new MK3 ignition barrel in the country, the barrel had been made before my key though, he told me someone came in for a barrel, had it made up then never had it, so I've been given a new pair of keys. Bit unfortunate now I have to use two different keys to start and unlock the car, but not the end of the world. I made an unfortunate discovery though when I was putting the new beam on....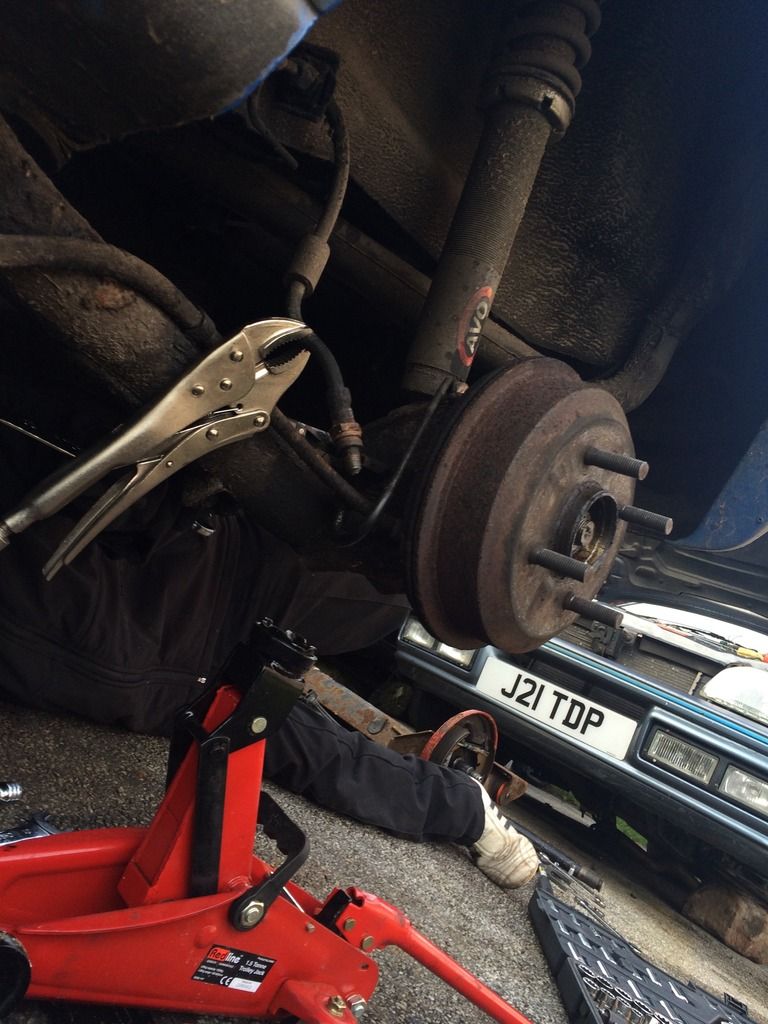 Only picture I got of doing beam was this

Then I found this, on both sides of the inner arch. Hopefully I'll be able to plate it up rather than replace the legs, the legs are solid, just seems to be the inner arches themselves.