So, little update, I've sorted out the inner arch rust now that I showed in the last post. The dreaded tin worm had totally buggered both N/s and O/s rear inner arches but they're totally solid now and all undersealed inside the arches to make sure it doesn't come back!
Quick picture of how they look now
Wouldn't even know they'd been done
Also, with the MK5 rear beam on now, I decided to get some FRP style rear axle spacers. Went a bit mad though and bought the 20.5mm ones, brilliant choice however because now the car handles like it's on rails. The few subtle changes I've made recently have added up to make a big difference when cornering fast. Spacers were easy enough to fit, and the wheels don't look so lost in the arches now like they used to.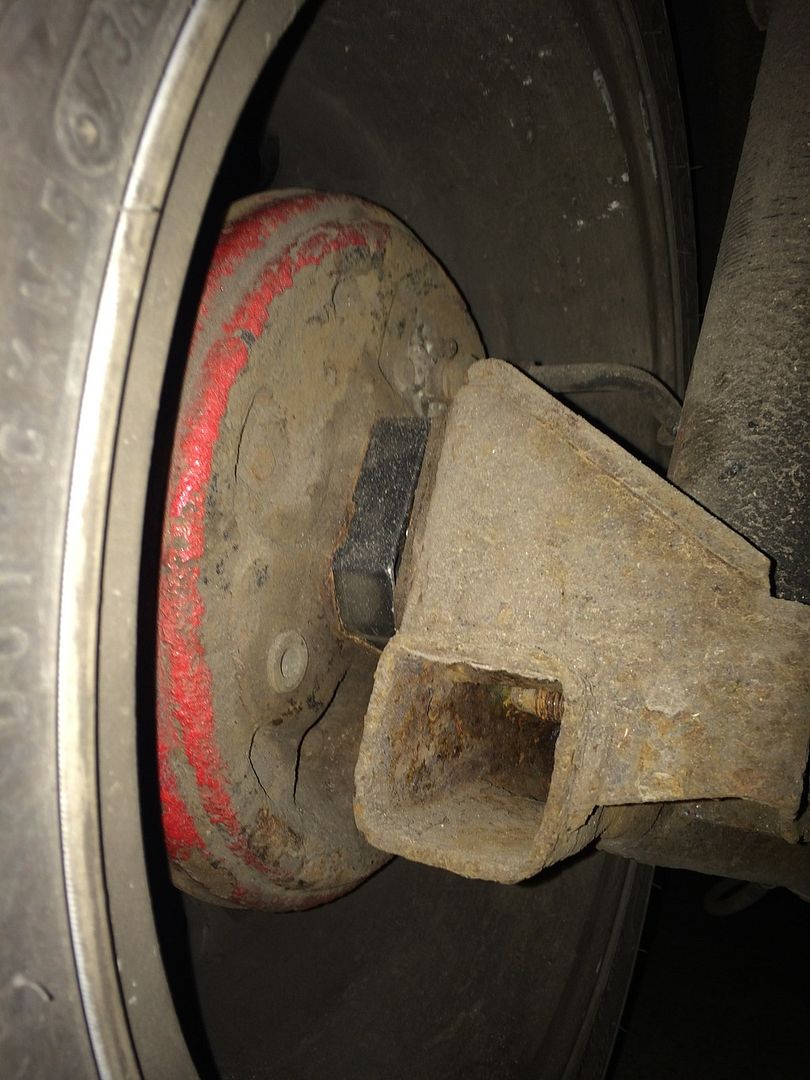 Looks pretty good from the back too
I've recently been in two minds about selling it however I'm getting through quite a few of the cars gripes now at long last. I've sorted the stupid ignition barrel out which was broken when I bought the car, refitted the boot latch so I can open the boot from inside (still need to suss out why the popper stopped working though) and also sorted the handbrake out. When I replaced the beam, I put new handbrake cables on it, handbrake was fine for a couple of days then all of a sudden up a hill, the self adjuster inside the drum shat itself and left me with no handbrake up a near vertical hill....Finally about 3 weeks later I've gotten round to sorting it, so lets hope it doesn't cock up again....I've also bought some FRST Recaro's. Drivers one is fitted but passenger isn't yet. Car needs a bit more welding to the O/S/R inner sill to sort the water ingress, and I need to sort the windscreen seal where it's leaking up front, at least I think it's windscreen.