So I sold the fiesta st to my mother last year because I got a new job with a bigger commute. That and I wanted a new bathroom.
I got the offer of a focus 1.8 tdci 02 ghia. I've been running that for a good while now and have totalled its miles to 155k.
It is shagged, it was gonna cost fuckloads to MOT, needed a steering rack, calipers, starter motor (probably DMF) and lots of other stuff. Not economical to repair when it is covered in rot.
I want a bigger car because I like to take stuff to the dump, I want to put bikes in the back of it and the wife is up the duff.
Anyways. I paid £235 for that focus and have traded it in for £500. awesome.
Of course i've bought a ford. I wanted a 3 series but I only wanted to spend 3.5k max and the diesels I looked at were all dogs.
I know the BMW will be a better quality car than a ford but I can not spend that money on an 11-13 year old car with 130k+ miles. my mind wont let me.
I briefly considered a vectra. Briefly. Or a laguna. Then maybe not. Audi and VW just don't do it for me.
You are never bored with a ford.
rubbish pics....
Mondeo mk3. Early 2007. Titanium X, black everything. 2.0 TDCI, 78k, 12 month MOT, 6 tax, Warranty etc. £3900 (3400 after trade in)
plenty of toys;
bluetooth, voice control, heated/cooled seats, electric everything, auto wipers/lights, leather/alcantara, cruise control, parking sensors, 6 speed, esp etc.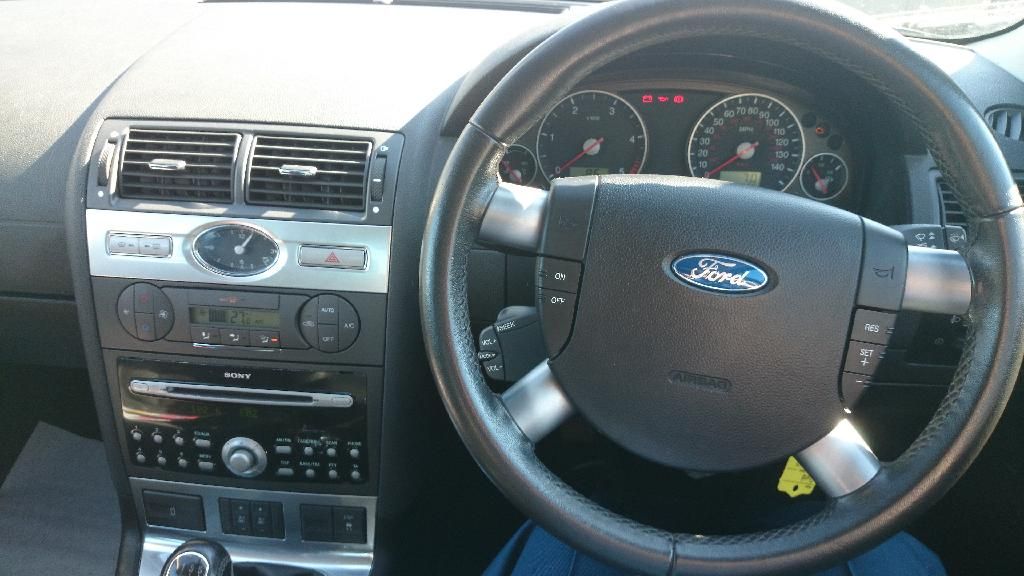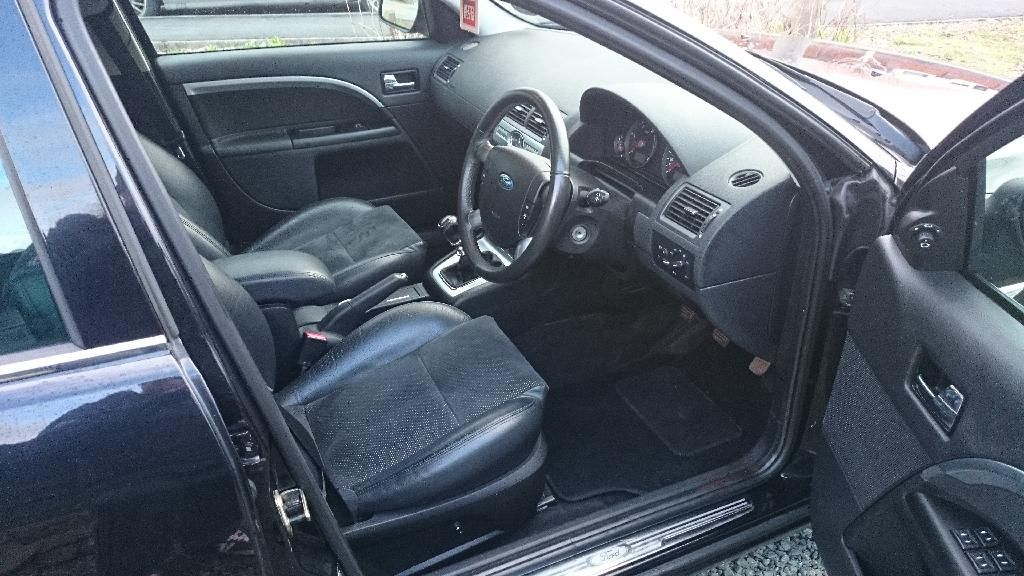 Wanted a 2.2 but they were all high miles/rough or out of price range. This has 130 bhp/240 lbs torque but I can get it to 165bhp/ 270 lbs with a simple remap. does 45-60 mpg all day. Nippy. Wouldn't call it fast. plenty of torque though.
few minor niggles - small surface rust around scuff plates inside the doors. wtf! it is a bit of a water trap. I'm just banging gt85 there regulary and will observe. think the last owner lived on a farm and.or never cleaned it. bodywork needs a good detailing.
wheels were refurbed in a graphite colour. but not the centre caps.

Job done: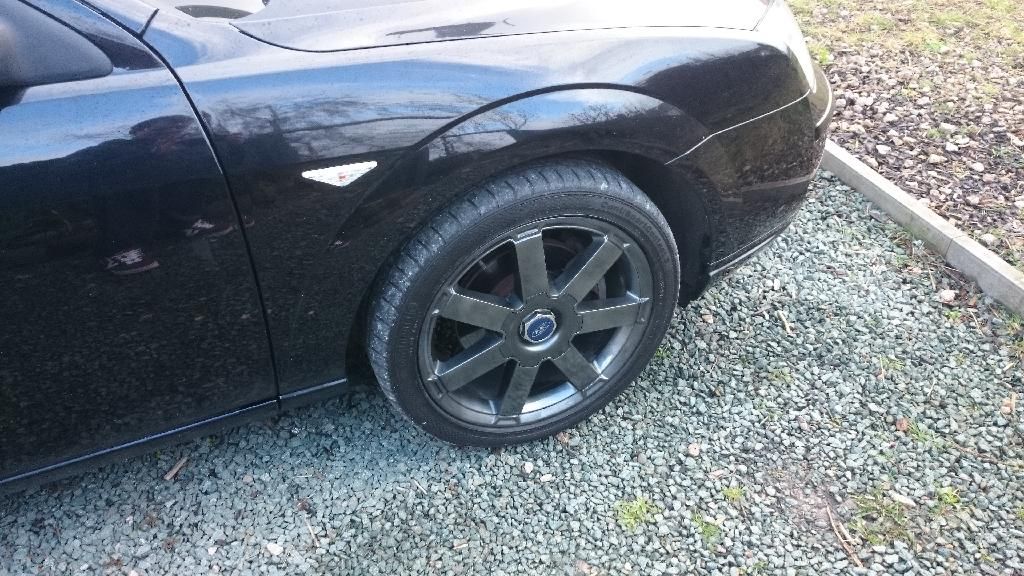 Not a perfect match but better.
plans (if I ever do):
lower a few mm. it is high.
I'd like a zetec-s body kit on it. the bumpers and skirts are so much nicer. the ST ones wont fit as the wings are flared.
remap with cat removed.
EGR blank off
get rid of the stone chips.
wire in some usb ports for charging in the glovebox.
dark eyes (lights)
steal the submarine light out of mams fiesta and swap it into my car. She wont notice
st spoiler.
fix the inevitable DMF failure/injector failure - car has full history in terms of stamps but no receipts of work. probably made up!
dad wagon. Not sure if to bring this to the track day or borrow the fiesta off mother if she will let me.