---
An update,

I'm on my annual leave now, early I know but my slot in the yearly leave set for us , so im using some of the time on the car to get it upto scratch

Ive had a few bits through the mail to add to the stock of parts I have, for instance new bushes, and a new clutch was £40 so seemed rude not to seeing as it is hasn't been replaced!




Also received a new exhaust system and Cat for my old rusty one, which had to be part hammered and part disc cutted off as the nuts (tension) were beyond any use!
The new exhaust is only Aluminiumised Steel not surprising as it was so cheap, but incorporates a race tube, and ive coated it a few times in heat tape to help stop it rusting as quickly!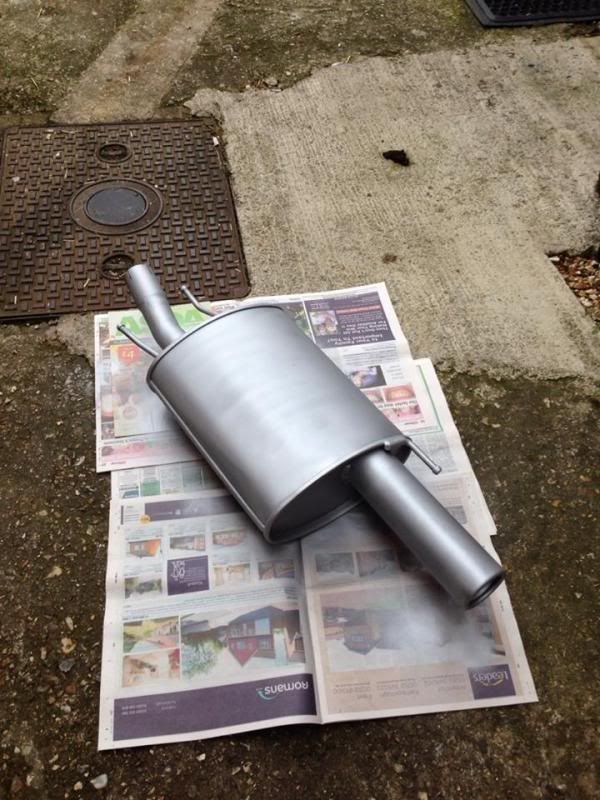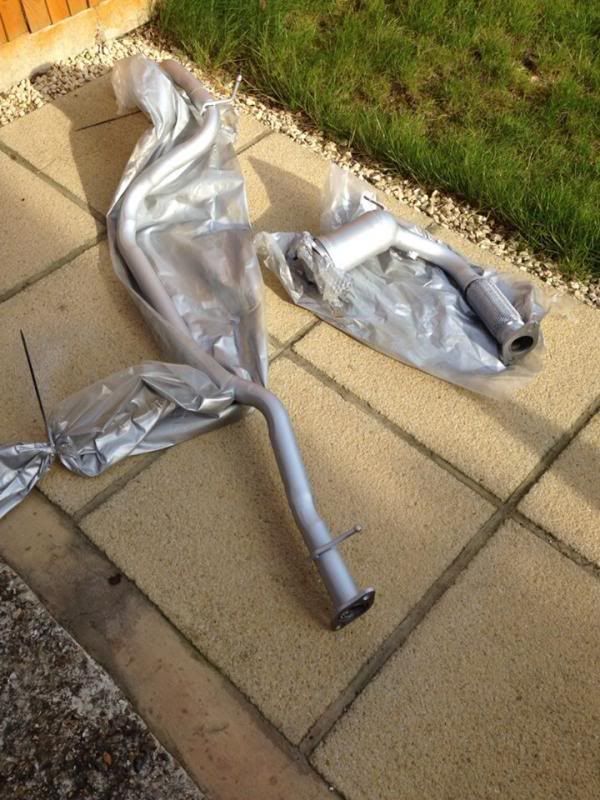 One exhaustless car



The underneath, I've seen worse but you can probably see the OSR chassis and body is worse than the rest, ive set about sanding all the rust down that I can get to and kill rusting bad areas and then painting with either spray around certain parts, and/or hammerite waxoyl around the rest, especially the arches to hopefully stop anymore rust for a while, the arch liners were all but knackered, and im half tempted to not save them and just chuck them away, ill see how I feel!

Before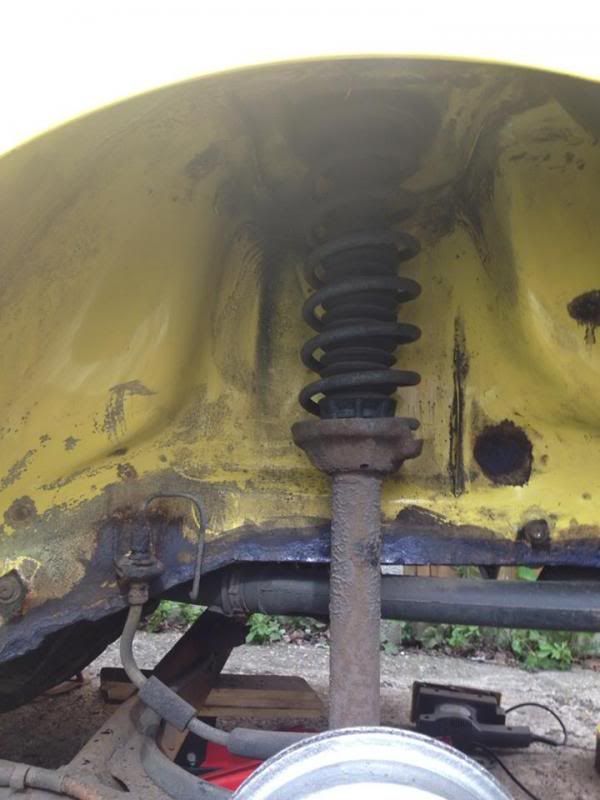 Old shocks off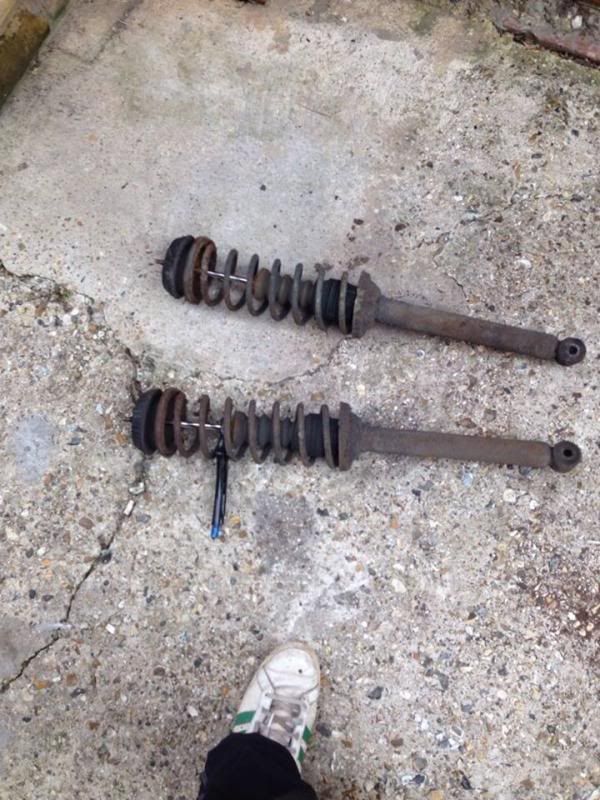 After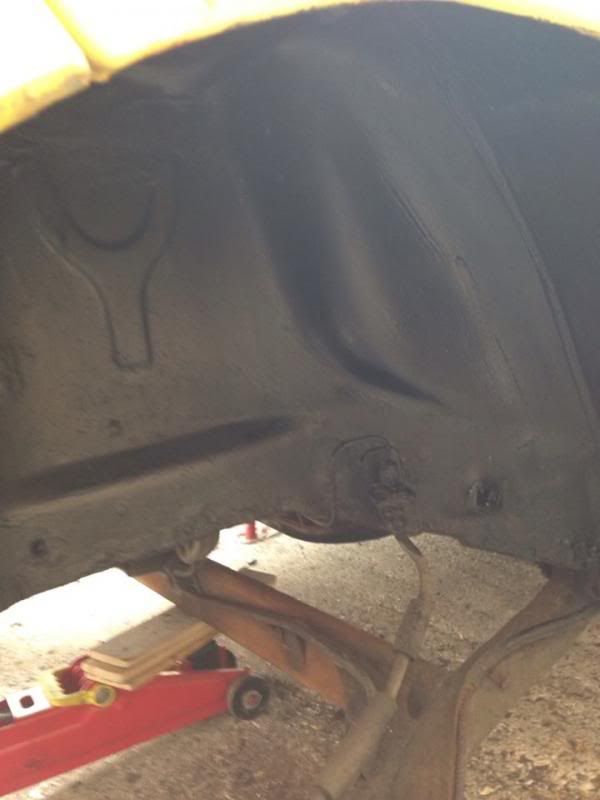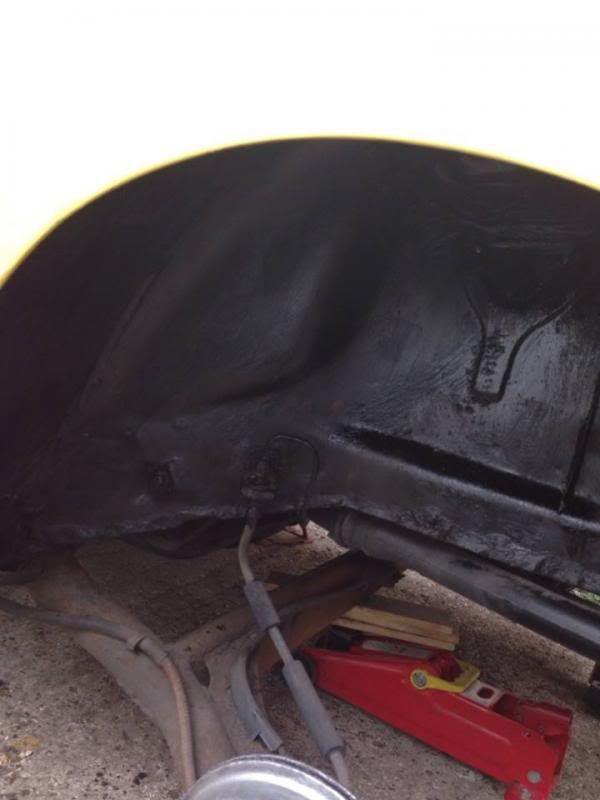 Drums sanded down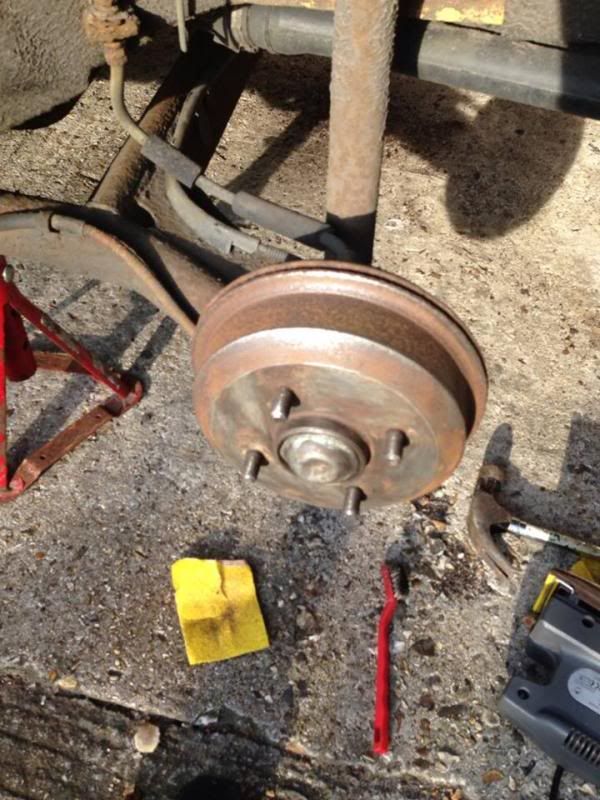 Painted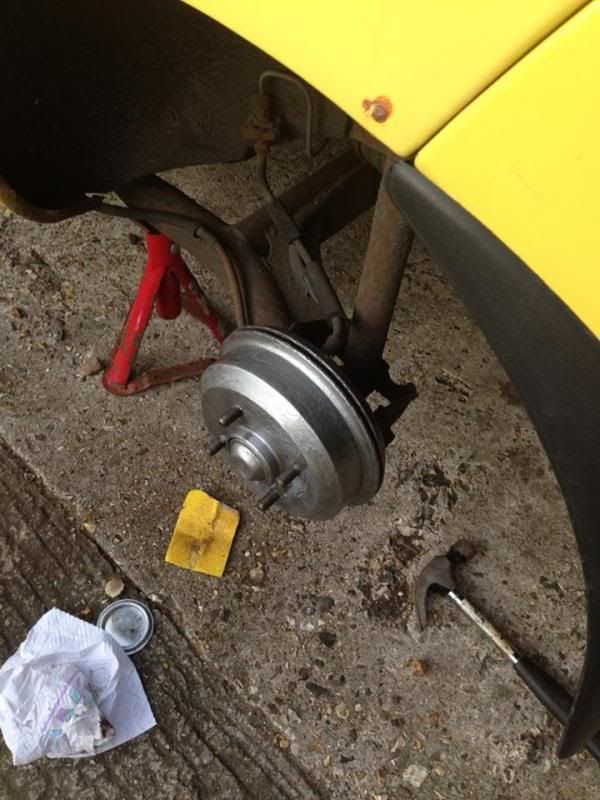 Also have done 1 of the wheels to see how I got on with it, not done to bad for my own work!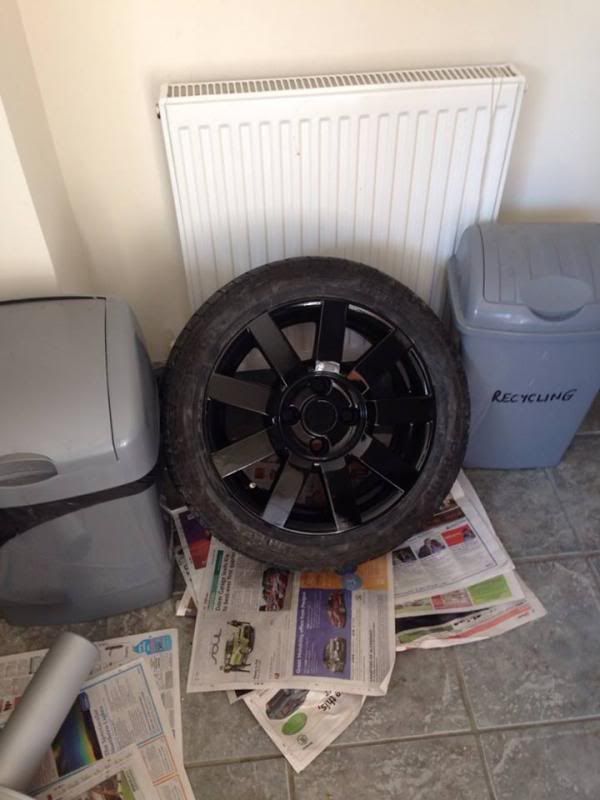 And on the car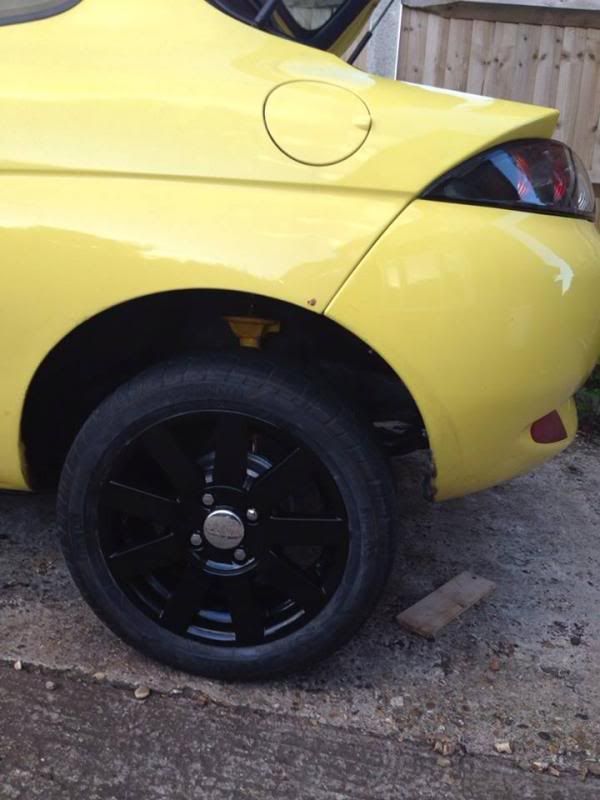 Also The new shock kit, albeit a pain with no clear direction has been taking shape




Handy place for a metal attachment right over the strut mount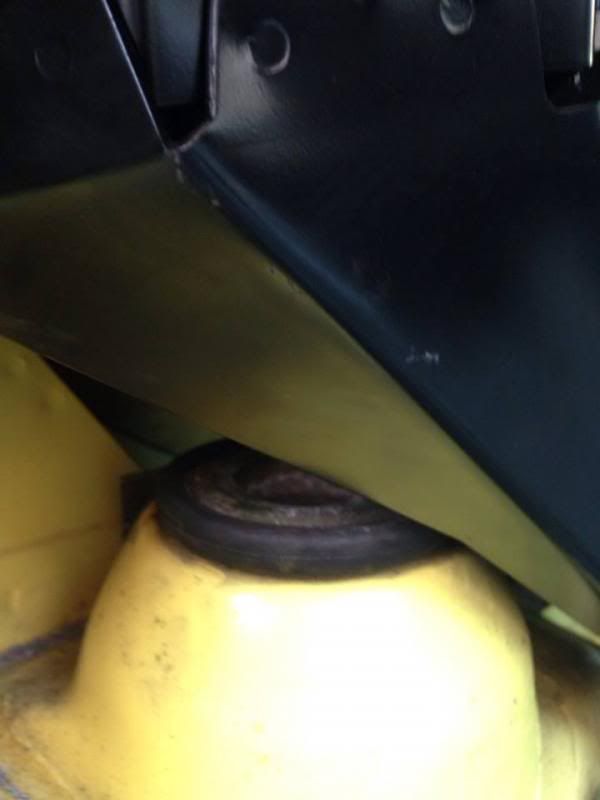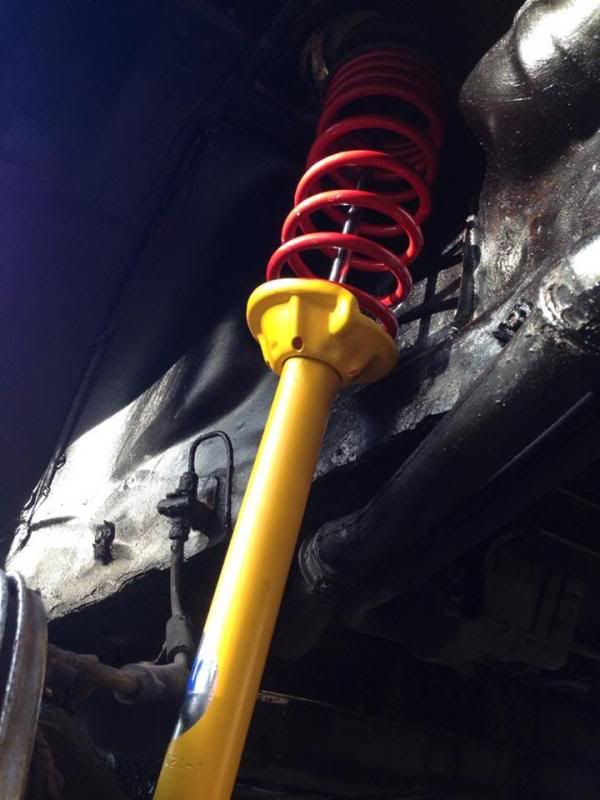 That is all for now! More to come in time