Decided to pull my finger out recently and make a start on the Audi.
Needed a full set of tyres, so thankfully a friend of mine running a tyre shop sorted me out for cost price.
Had to get one of his lads to repair this tho:
Boom!

Then I started to strip down the front end of the car to enable access to change the water pump, timing belt, thermostat etc: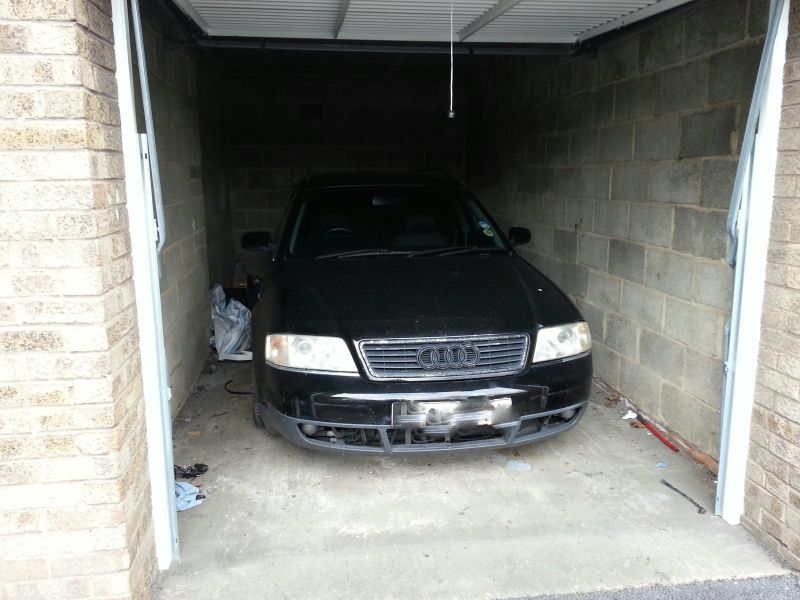 Made more progress this Saturday in a spare few hours: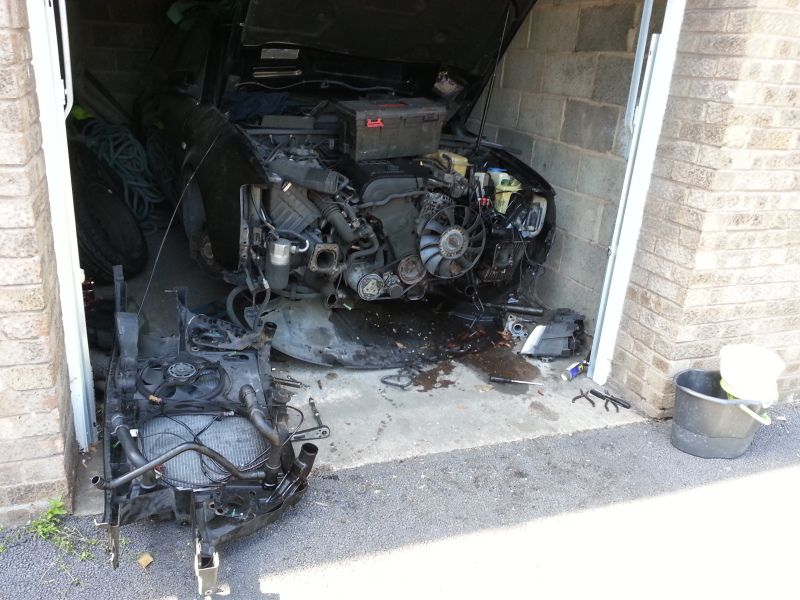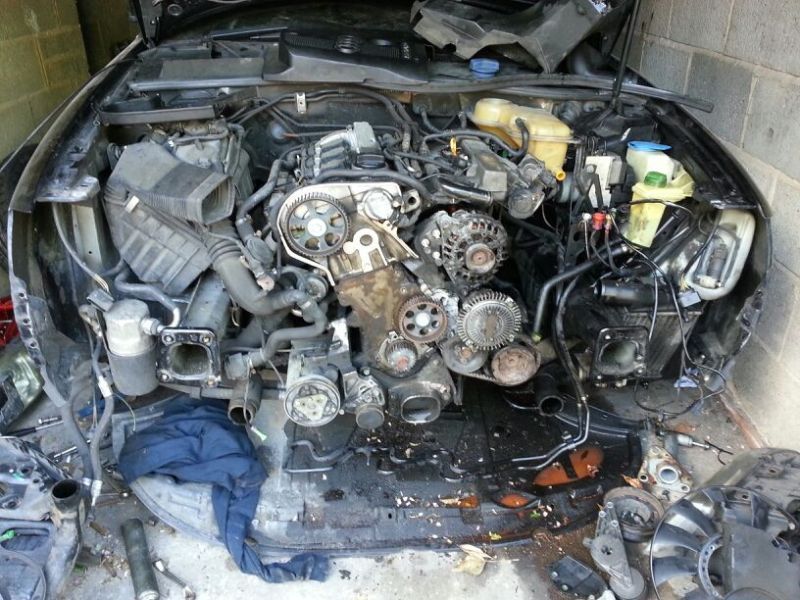 Need to go and get some new belts for the aircon, powersteering, oil pump.. As I forgot about them.
Fit the new timing belt, waterpump, thermostat.
Then strip the exhaust off to repair the flexi on the downpipe.
Then rebuild
The headlights are foggy, so I will be taking them apart and cleaning them up (its a common audi problem)
While they are apart I'm going to paint the outer relfective bits black (not functional bits).. like so:
I will be keeping the front grill with the chrome outer edging on, because the car has alot of chrome, its either paint it all or keep it.. and due to the car being black, I think the chrome breaks it up abit!