[*]Wellllll I might as well tell you all now really
how longs my ban for? I swapped the Clio for a ZS! And a bit of cash my way.
The clio had 6months MOT, 6 months tax, needed airbag light sorting, rear discs, was keyed, had a dent in the rear arch, needed a service, didn't always like to start first time quickly, and the ABS/TC light popped on occasionally, all this added up to a worried me for a big bill eventually and as I said before I have been accepted for university so I need something cheaper to run, something I know how to fix and something fun!
The minute me and Danny got in it straight away we said how good a deal I had got really, and I couldn't stop smiling, I feel right at home again!
The spec!
85000 miles
12 months MOT
6 Months tax
New catalytic converter for MOT
Ph2! So, A/C, Boot pop, electric mirrors, heated front screen, and the black dash, door cards etc!
Had had recent Cambelt, water pump, clutch, slave, aux belt.
Tons of reciepts for all other bits (I have never had history really, let along a massive folder full!)
Race tube with sportex backbox (burbles nicely!)
K&N Induction kit
Colour coded bumpstrips
LED interior light
Blue LED clocks
Puma Gearknob (Danny gave me my old one back I gave him!)
straight subframe!

and I investigated all the usual areas and its rust free! I'm stunned but it is immaculate, bodywork wise the only bubbling is on the rear arches and thats minimal (and common!)
Also has a gash splitter that doesn't really look like it fits right, so thats coming off.
Also I have a dyno print out for "118bhp"

So yeah, Fast ZS y0!
I've probably missed bits out but yeah, I'll put some pics up probably monday, It needs a proper clean (got the Poorboys blackhole ready to use!), Danny has some and a video from when we picked it up, the checkers it came with have been taken off, peeled off some lacquer though so need a new spoiler and one wing mirror (will probably get this done with arches, as electric ones are expensive)
Only other thing is under one sides bumpstrips has some lacquer peel so I can't destrip it
But when I get the arches done i'll get the whole side sprayed so its sorted
Only plans atm are:
RST Recaros
RS Splitter
Lowering springs
New Ford Badges all around as they were tacky white/blue not blue/white
Spray the rear light into a "euro"
Remove yellow fog vinyl
Smoke fogs, headlights.
Freestyle Grill
Centre the exhaust as it sits a bit to the right
Plan is to keep it simple! Clean! Yet effective
so those plans are pretty much all I need to do
Heres some advert pictures: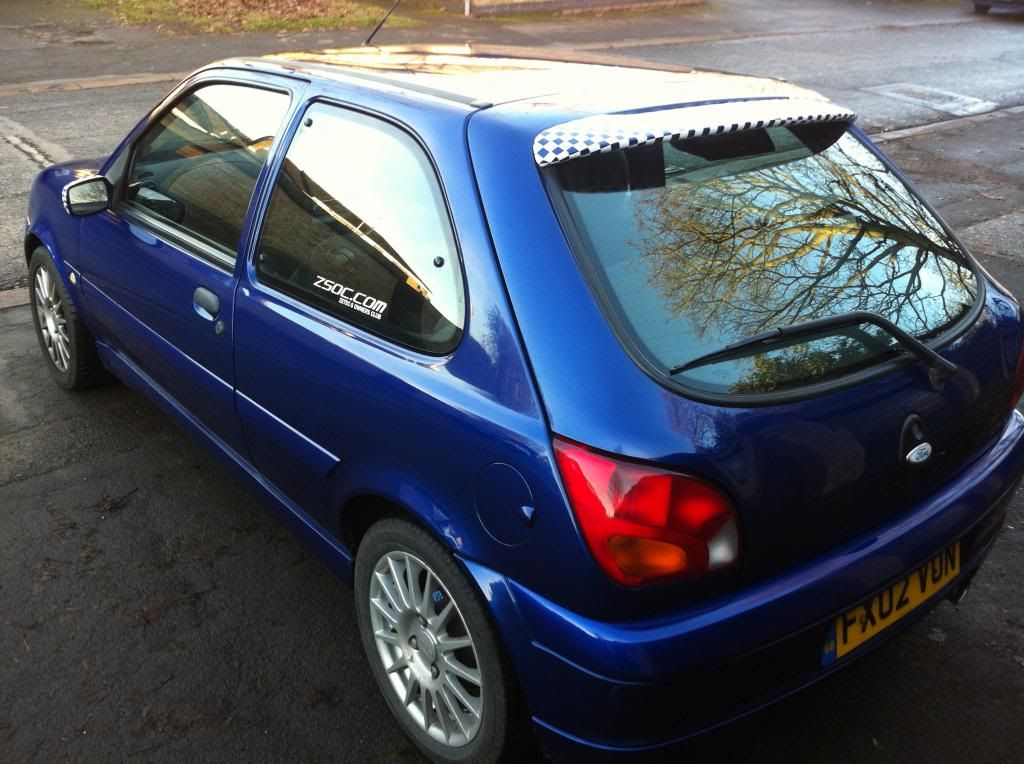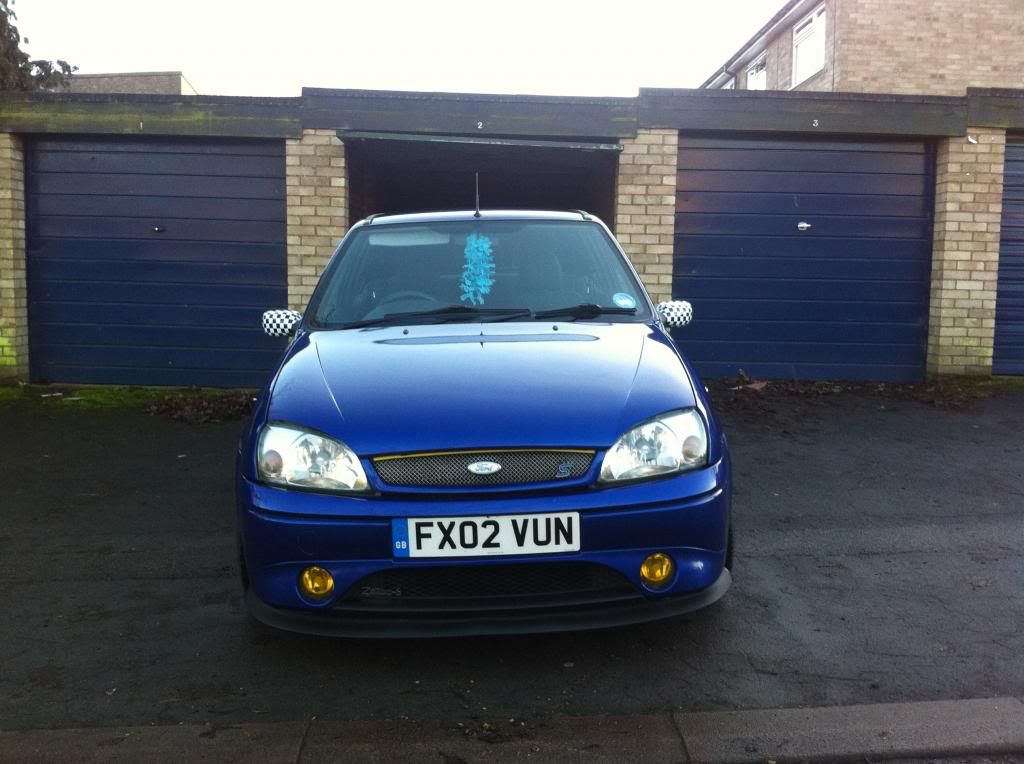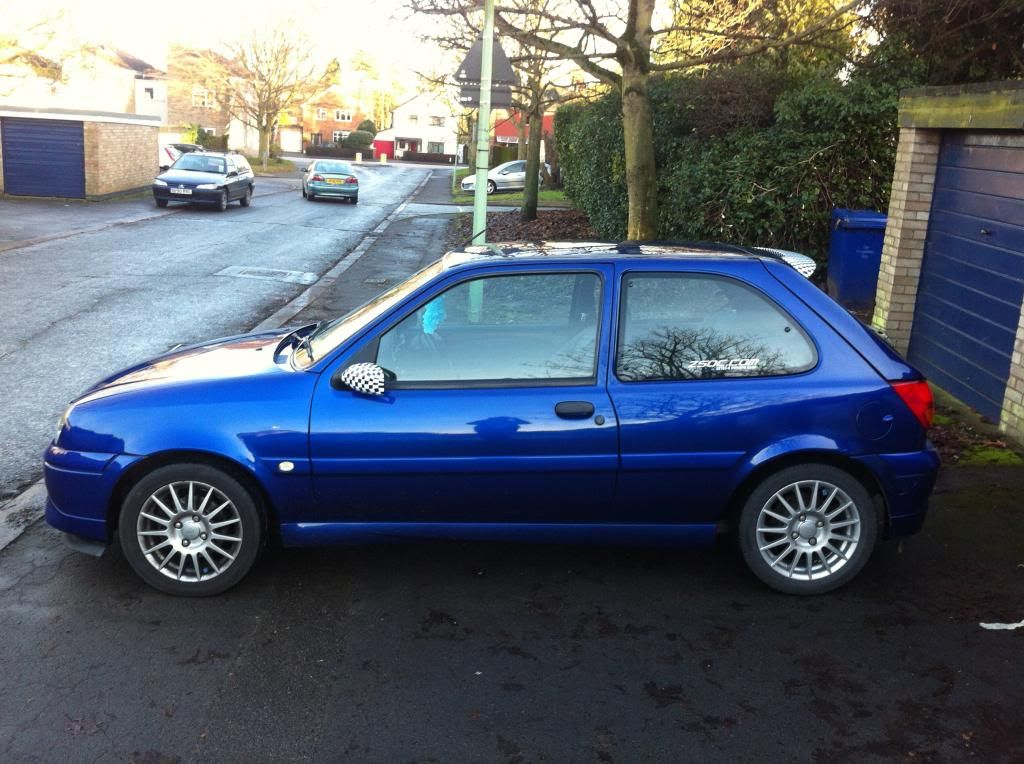 Video through a tunnel
It doesn't look like this anymore but you get the idea
Sorry for the essay! What do you think?