Firstly it's been a while so lets remind ourselves how she started off....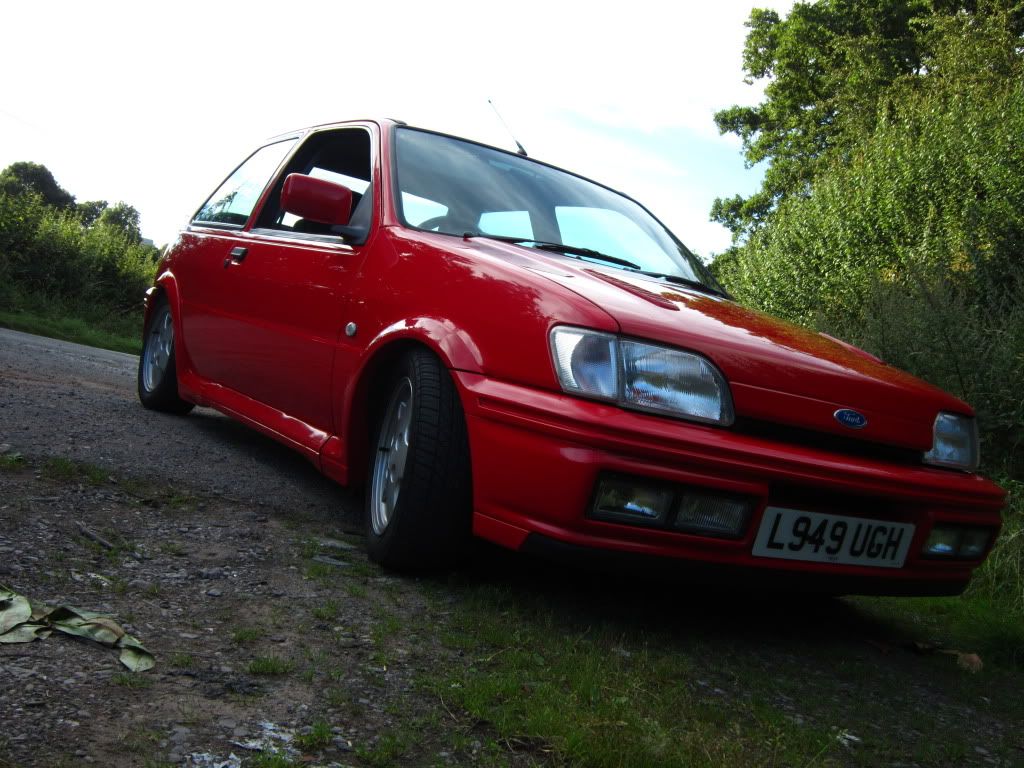 August 2012: One reasonably clean 16v xr2i that was near enough standard. i picked it up the day before ford fair, cleaned it up and drove her down to silverstone. hadnt had the car 24 hours when it was sitting on a stand at the biggest ford event of the year.
A year later, from the above comments i can only imagine the car was being eagerly awaited...
david evi wrote:
:thumbsup:
I'm liking this, it's gonna be awesome.
Dave G fsi wrote:
Nice one Andy

onslack wrote:
brit-fez wrote:
It's running on omex 600 which has a map on it from the previous owners mk2 xr2 track car.


his username isnt jamie rigby by any chance ?, if so his xr2 didnt hang around thats for sure
i'll have to pop over and have a look at this at FF
The problem though was that it broke the day before ford fair. After all the work, faffing and effort i got the the point where we all end up. It got towed home and put in the corner of the driveway
The next week i was off work for good luck and i ended up going off and buying this: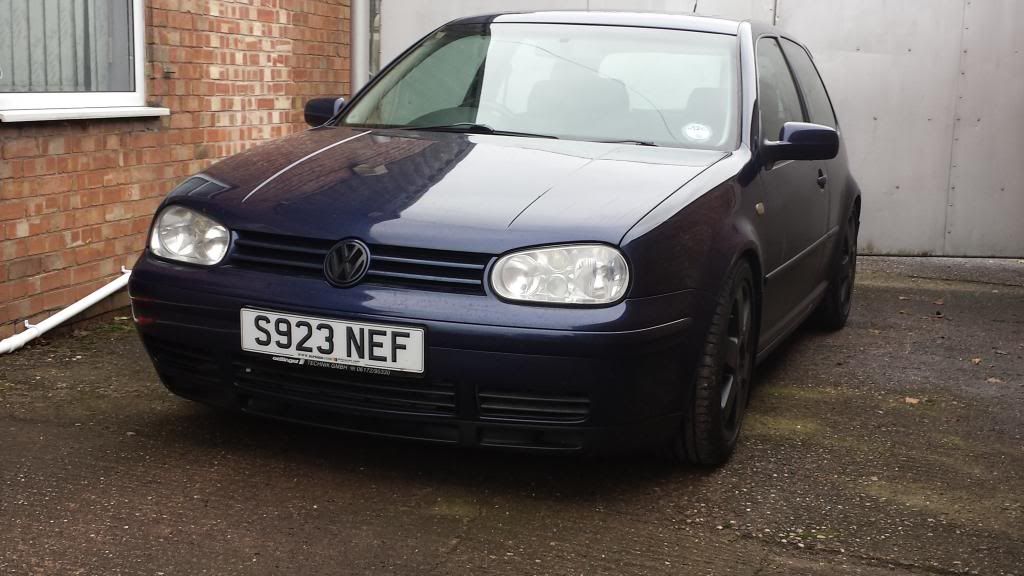 1.8 20v turbo with a few mods including a forge front mount, kw v3 coilovers, porsche boxster front brake calipers and anniversary rears with vented discs. plus the decat and 4.0 bar fuel pressure reg from a cupra r help it fire 2 foot long flames from the arse of my sensible daily!
I've been thinking of breaking the 2i for along time to fund my quest my power from the golf but there's something about an old ford and you cant bring yourself to do it! The golf is great, it really is with the coilovers and the eibach arb's it's not at all boaty like you would expect from a mk4 But it's just not MY fiesta. The car that i dropped an engine into with a length of wood, an old seatbelt, the help of my dad and a bucket of old spanners!
It's the 22year old fiesta with and engine built on a pallet, which was lifted into place on a pair of axle stands, fired flames out the throttle bodies while we tried to get the fuel pressure right. It went out with a blowing exhaust becuase the idle was so lumpy it knackered the gearbox mounts and ruined the flexi. But then it went and embarrassed the hot hatch aristocracy. Ctr's, megane rs's, a clio f1 edition she showed them all up.
But this is what i miss, Driving the fiesta was an event. getting texts from my mum telling me she could hear me coming when i was 5 minutes away... and it wasnt a fake exhaust note, It was the noise of a tuned n/a, real engine noise and i miss it.
This is how she has stood for the last 6 months
And seeing as i never stuck a photo of the new engine and tb/s up here!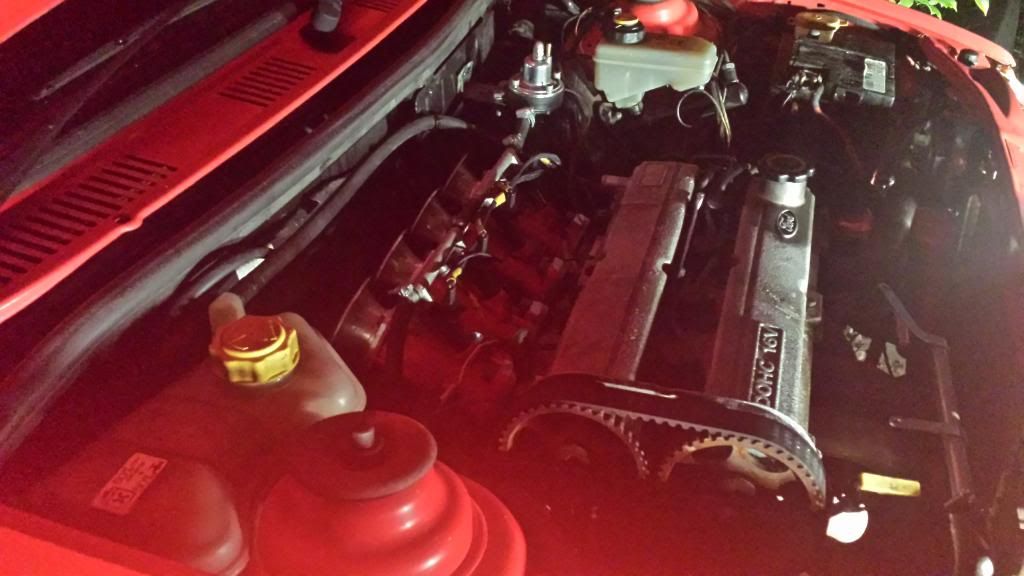 I went and sat in it before for the first time in months And it's still got the mk3 smell!