So I thought I'd make a thread for the new vehicle.
The Scrote Van.
Escort Van 55
88bhp Turbo Diesel engnie.
PAS
Electric windows
Central Locking
RS2000 Recaros
Scorpion back box (shall be removed) as it twats the leaf springs)
Pump has been turned up.. told the previous owner it was only the pre-boost setting.
As I got it.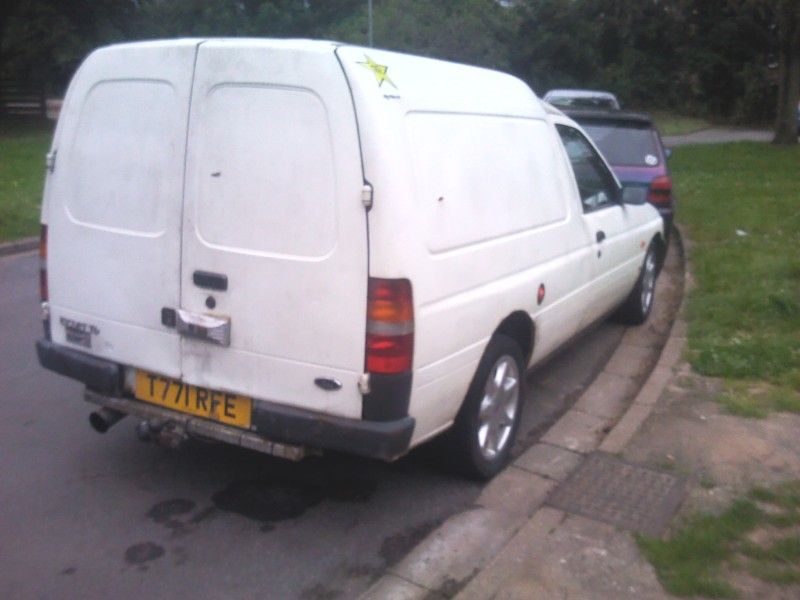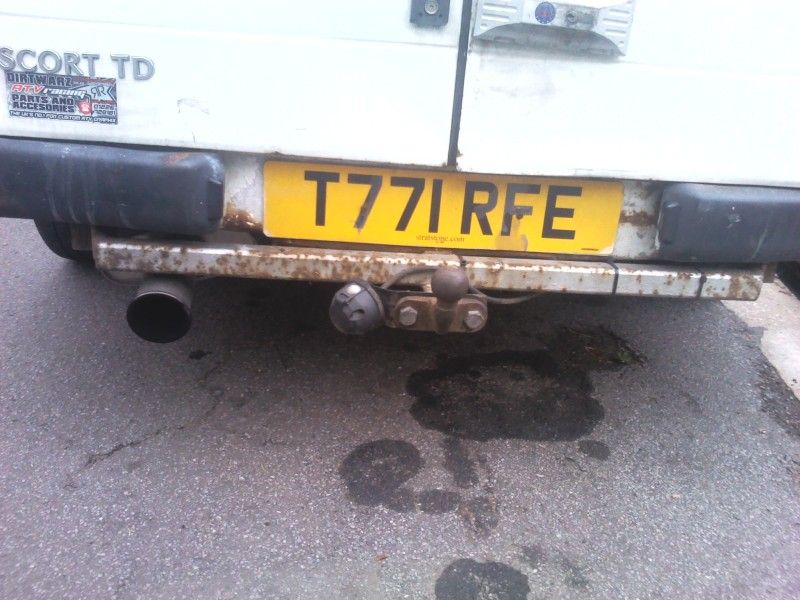 Fitted Cosworth brakes (Insurance WANTED me to modify it, due to being on a modified policy)
Also painted all the surface rust areas with white hammerite.
Still need to remove the rear bumper bits, paint behind them, repaint them black, and paint the towing kit black.
Not fussed about this looking perfect at all. The paint would probably come up well after a polish, but TBH I quite like the shit look again.
Future mods..
Sub fitted and bolted down
6x9's in the back somehow
6 inch spotlights
RS2000 Rear Discs
Maybe the Mondeo 16's, but I quite like the 15's that are on it... might even fit 15 inch steelies onto it.
Flip the rear axle to deck it
60mm drop on the front
Modded wishbones for camber adjustment
Boost gauge
Oil temp gauge
Up the boost to 20psi MAX!!
Turn the pump up properly
Remove the backbox and fit abit of pipe so no box at all.
So basically, a smokey but not as smokey as the previous scrote, decked, turd. FTW.