bradersf322 wrote:
just bought some black stickers, should be here soon, might put them on the skirts near the rear arch.

Will look alright i think!
Will be good to see a mk5 repping the site.
_________________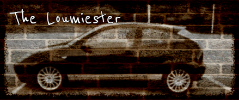 The Loumiester wrote:
Ford is not a decision you make to like, its a passion you grow up with.