well the parts arrived today pleasantly early, good old ebay
gasket set (turned out not to be Payden)
10x torq head stretch bolts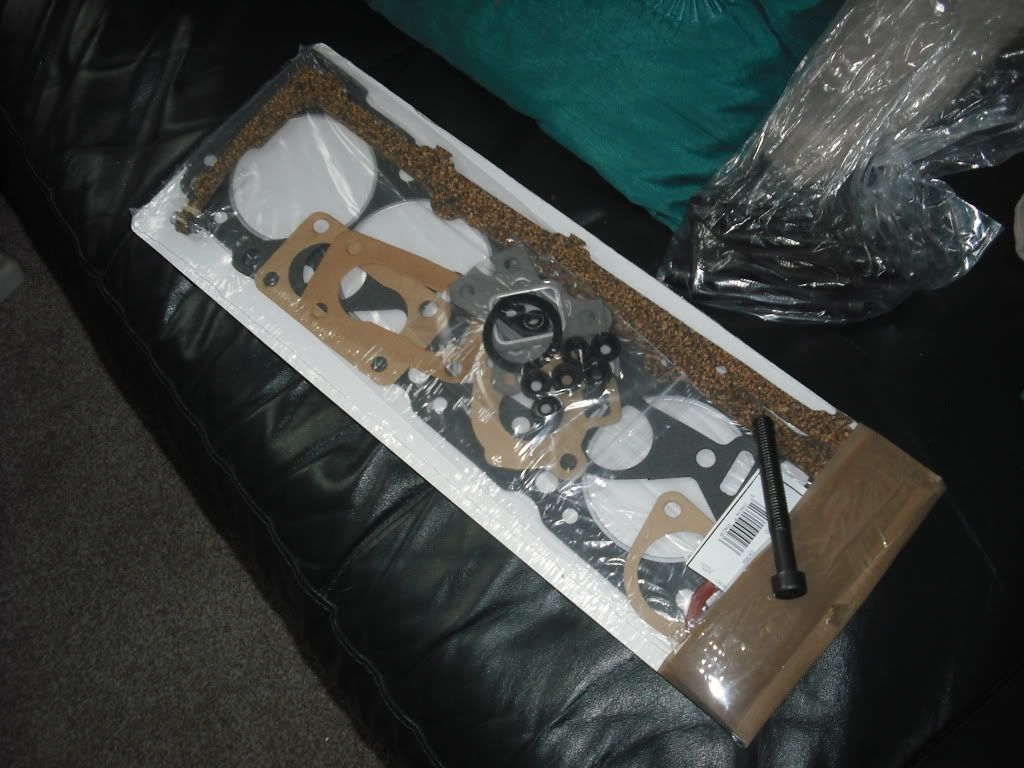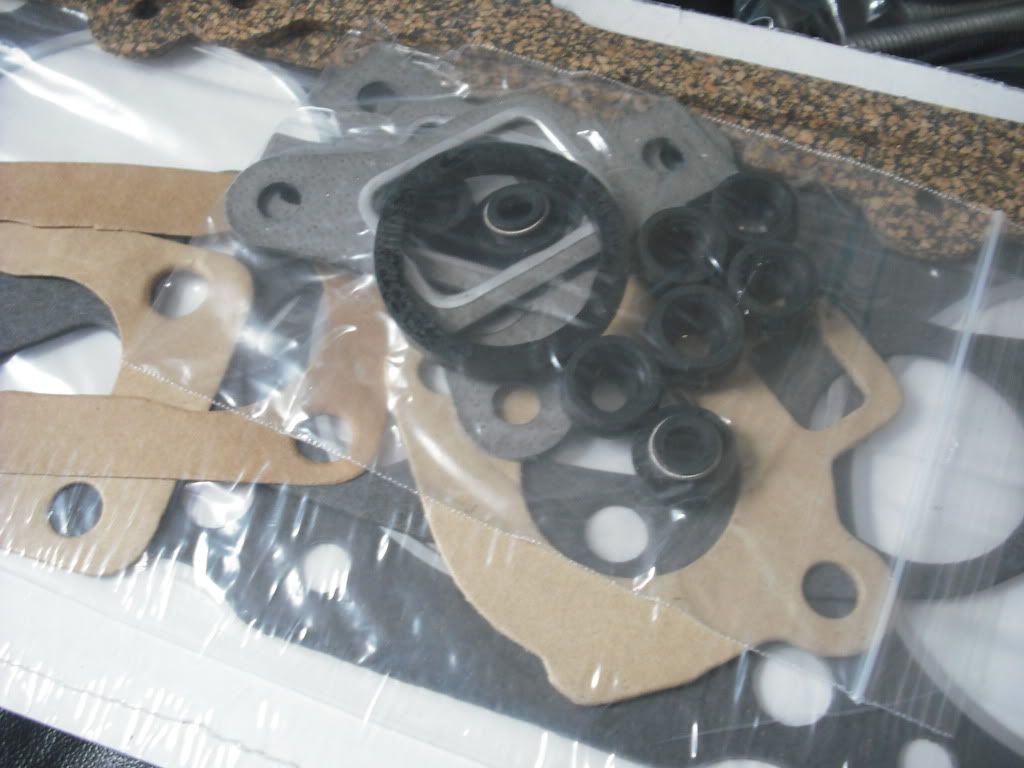 once down the garage i slipped the timing belt off (with thanks to the hanyes manual as i didn't have a clue where the tensioner was)
its clear to see the tensioner but not how to slacken it, haynes revealed you undo the 2 bolts behind the belt and it swings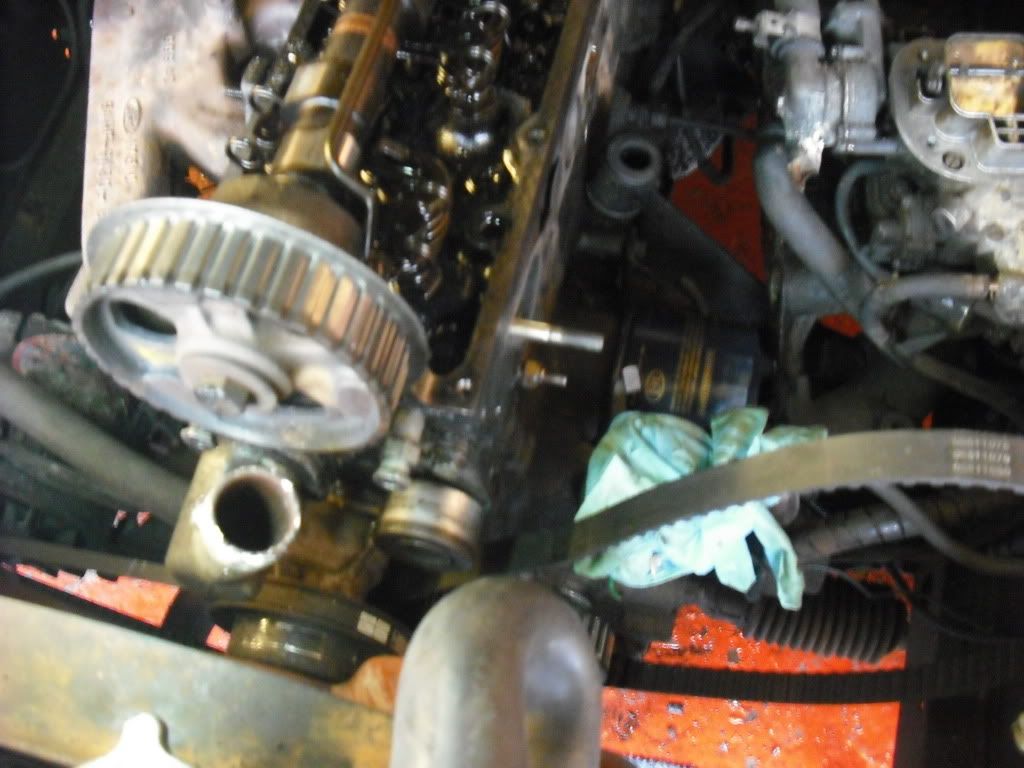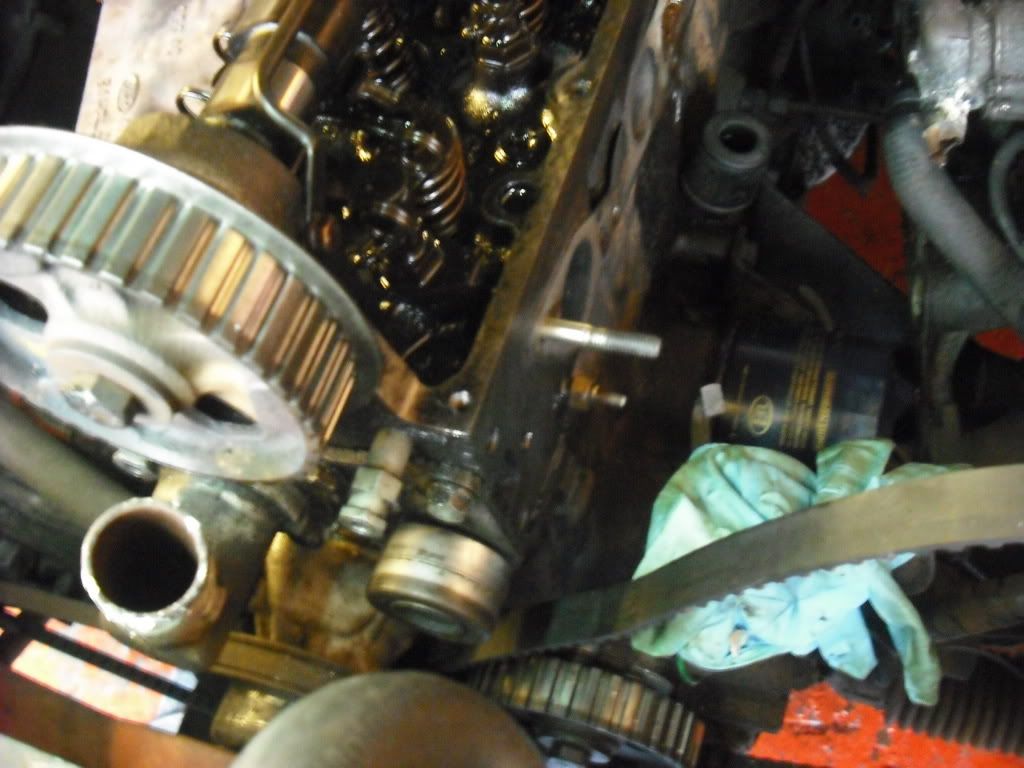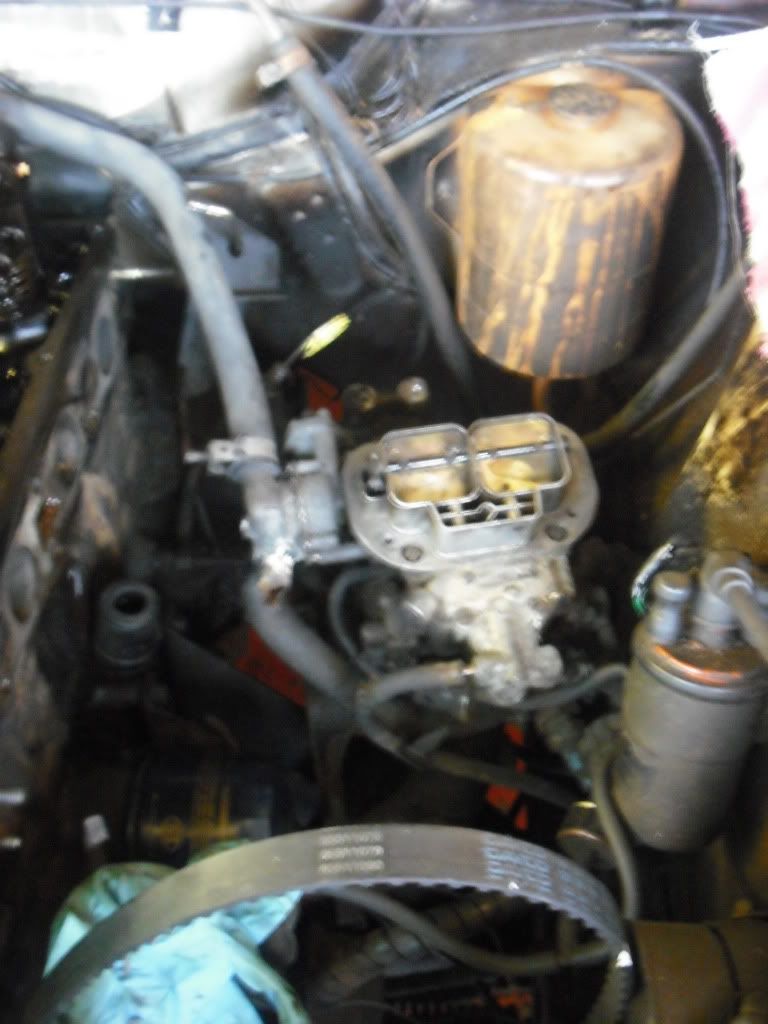 10 bolts slackened later...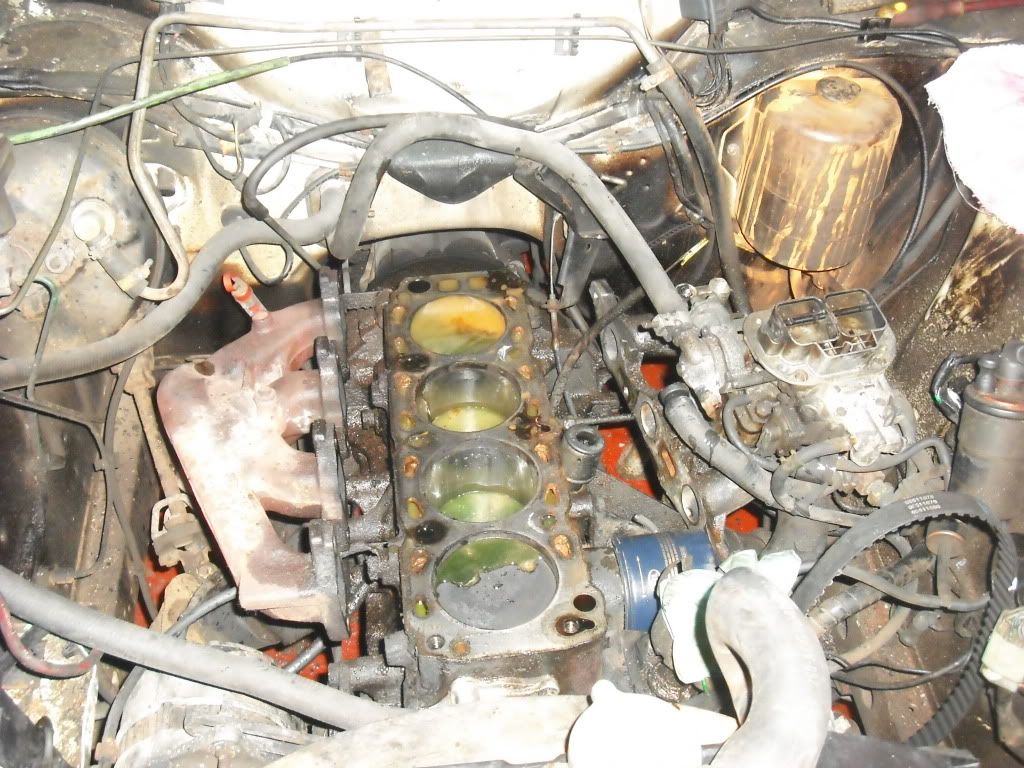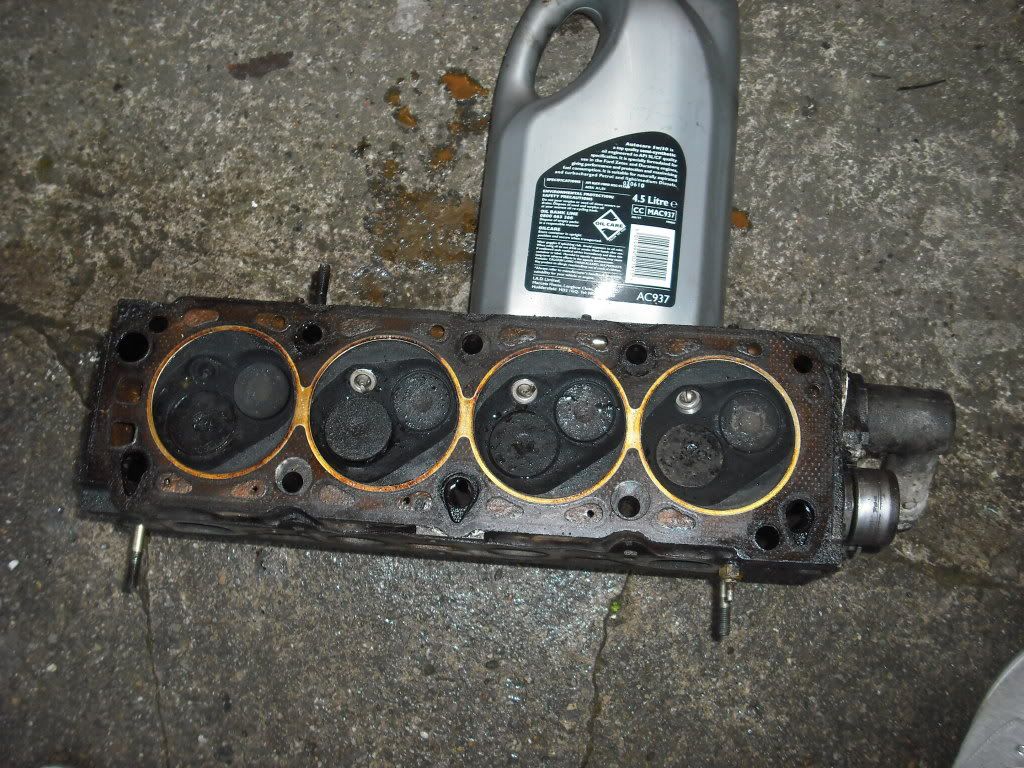 hard to tell if the gasket failed looking at it, some parts i can see seepage where its not in others, eg the water ways have spils under the gasket where other water ways dont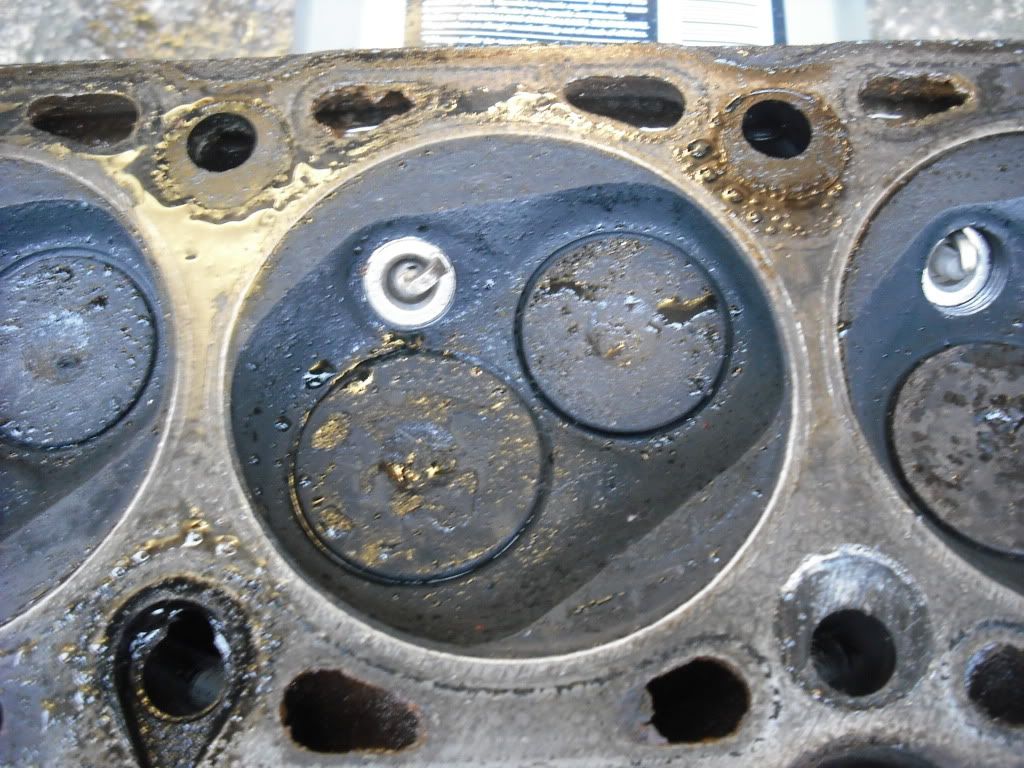 cleaned the head after that, wire brushing, moving the cam and valves, removed the spark plugs, wiping away debris and oil/water
the last owner (or before him) was a right cheap numpty, silicone sealer gasket was uses on the thermostat housing, no gasket present (white, can be seen in the upside down head pic above)
each 8 valves are in good condition, rockers seem fine, and so do the cam lobes
the 4th spark plug was a swine, embedded with determination! mallet better deep 21mm socket from a m ate were needed to get it out as it was rounding
also the inlet gasket was removed, was pretty caked on so took a bit of time and cleaning but its looking good now!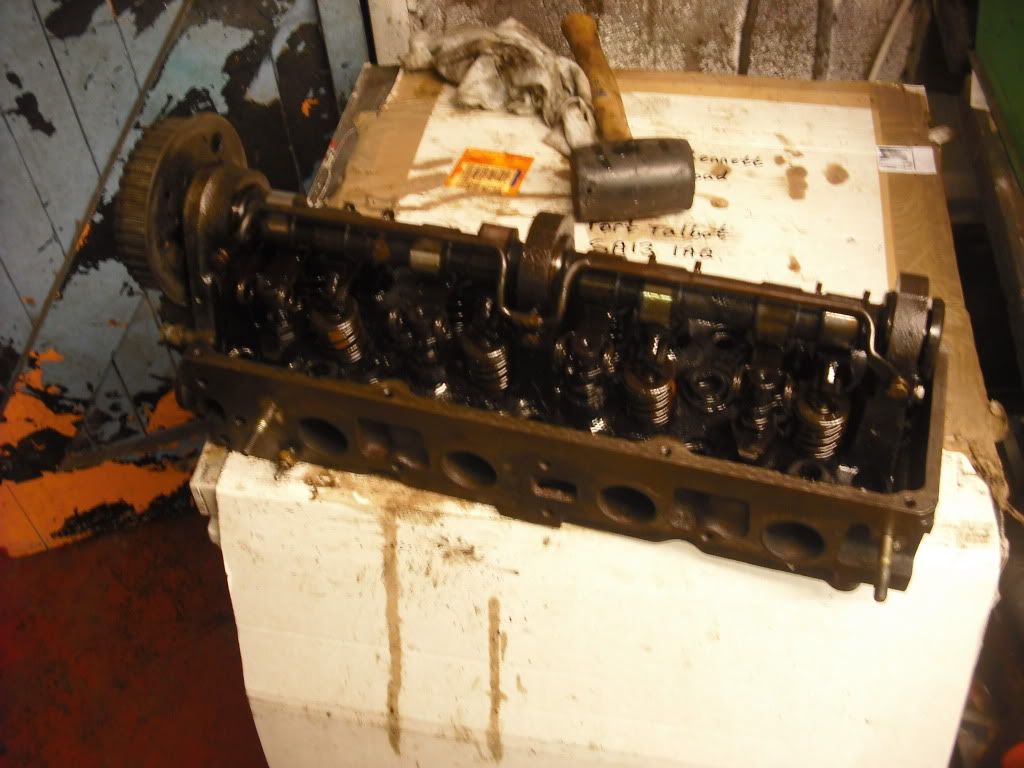 used the air compressor to clear all the debris and water from the head, and later the pistons
next i removed the thermostat housing, was pretty grotty, these are aluminium and have a habit of eroding away and they develop holes, i wonder if any one makes alloy/stainless replacements for these?...
anyway stripped it down and cleaned all the silicone off, the thermostat was looking ok, not 100% if it works, used pboiling water to test it but nothing, maybe pintos operated above boiling point?
the O-ring was fucked, maybe he bodged it as the 'stat had failed?
(note the slice in the ring)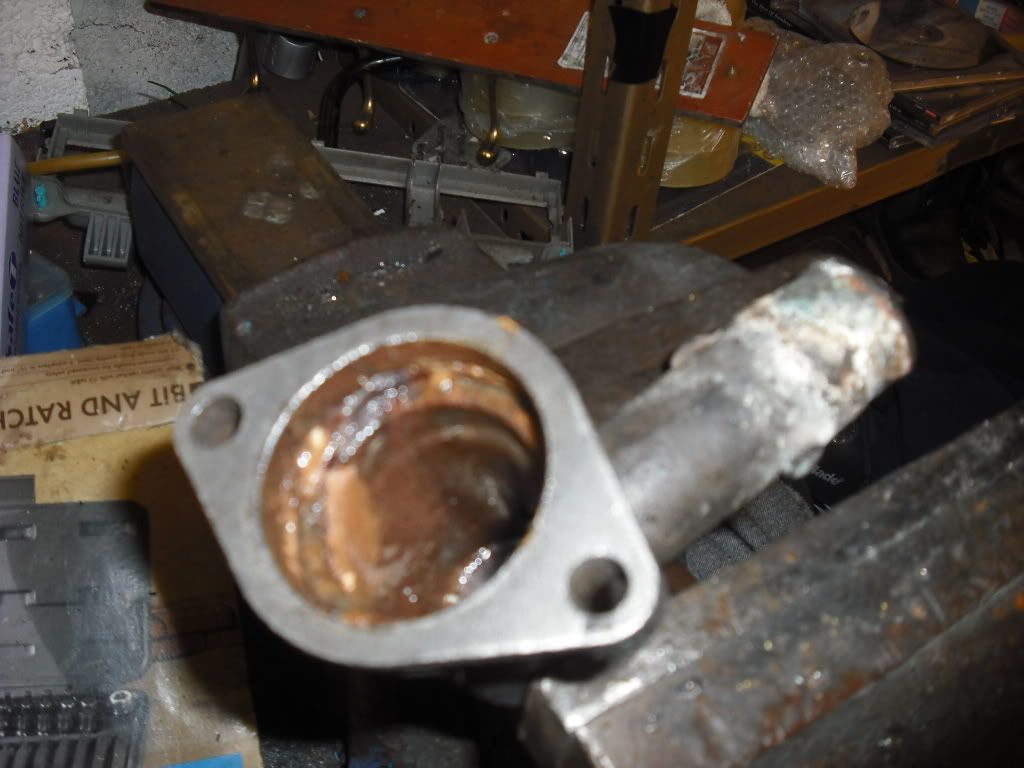 cleared the water from the crowns as we dont want that...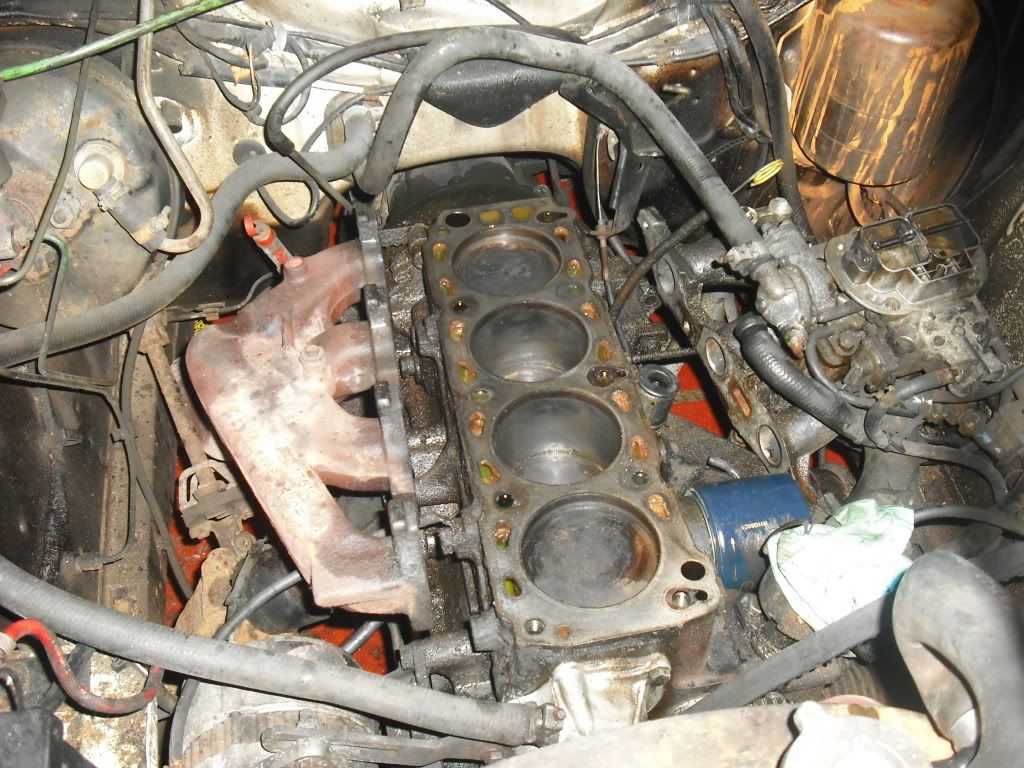 see here the bodged O-ring, 'stat has the new ring fitted from the gasket set and also the new housing gasket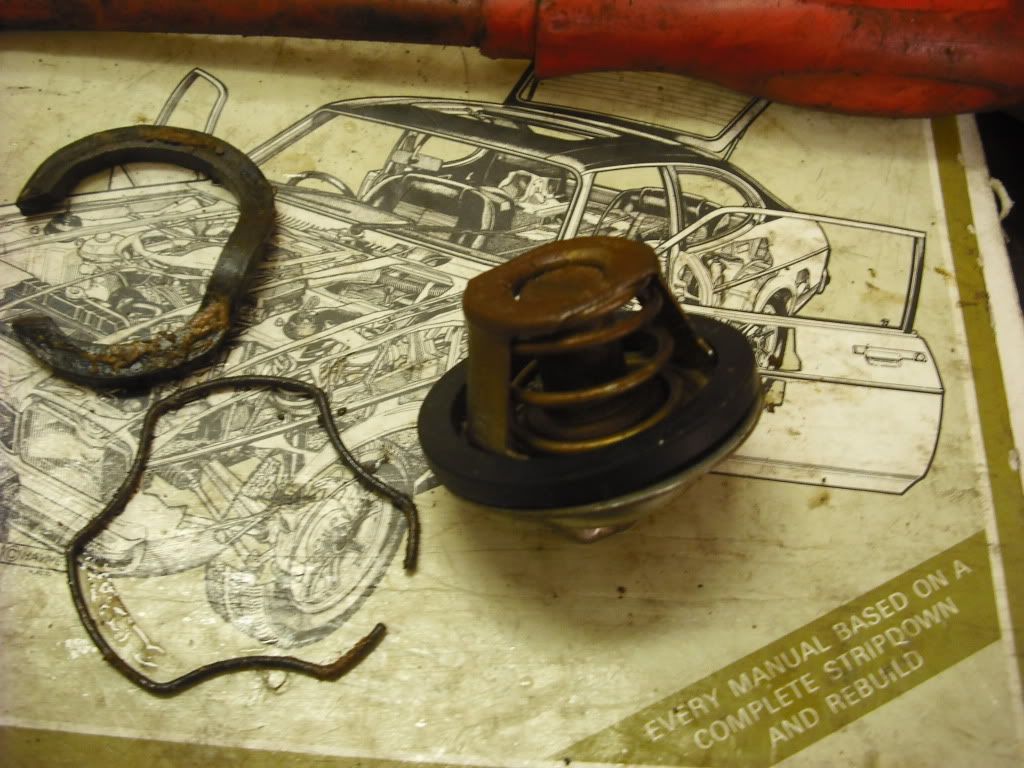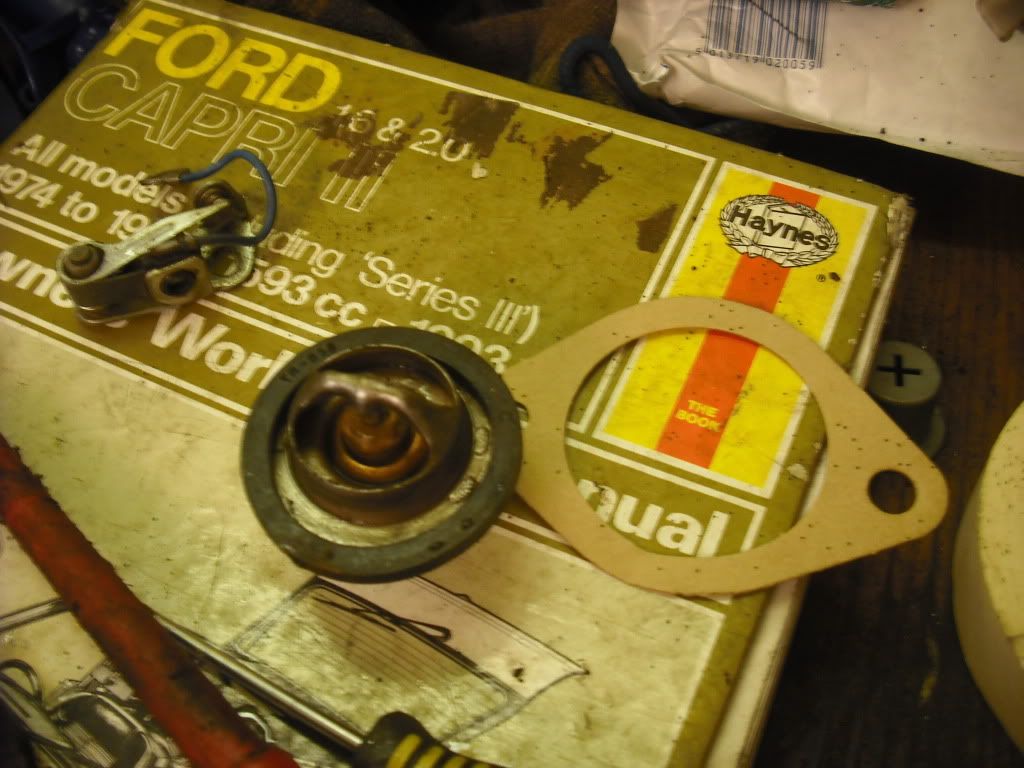 painted the housing as black corroded white is not a good look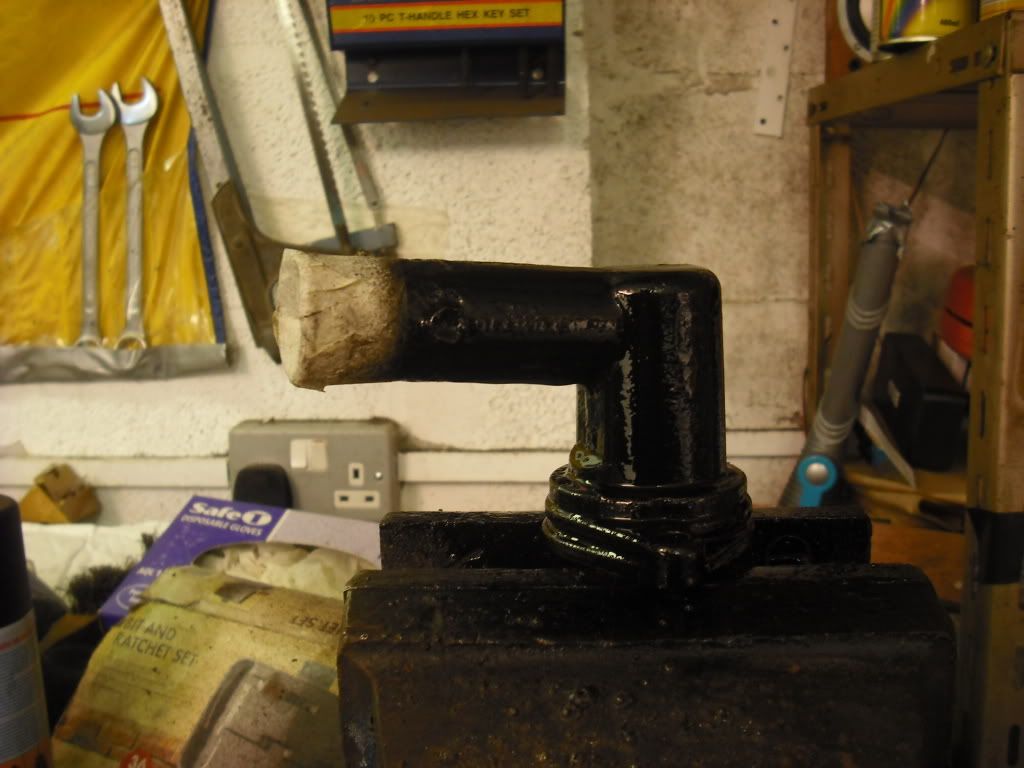 set come with new valve stem seals, old man reminds me he's got an old home made spring compressor somewhere, so i plan to do the seals and lap the valves back in, will have to pop to get some paste, think Halfords sell them?
and ill get some emery cloth too
so will have myself a reconditioned head
more to come tomorrow