update:
well a fortnight ago me, joel and his old man fitted the 1.6 xflow engine, box, propshaft and exhaust in the escort.
joels fitted a few new parts to the engine such as water pump, plugs leads filters and new gaskets and seals etc and hes given everything a lick of paint to freshen it all up. so it just needs the wiring done now, and fuel tank and lines piped in and shouldnt be far off up and running then.
its also got a nice new sportex 4-2-1 manifold and single box exhaust (which should be nice and loud i think lol)
before this joels also fitted new discs on the front, new track rod ends balljoints etc and polybushes the front anti roll bar, fitted spotlamp brackets and a few other things. hes also changed the front quarter bumpers now from the fibreglass ones to the original metal ones instead.
more recently though hes fitted the front headlamps pedal box and some other things (havent seen him for a while so not 100% on whats hes got done) but its slowly coming together and shouldnt be long now.
i would have thought we will be making some more progress with it on saturday too.
anyway heres some pics from a fortnight ago..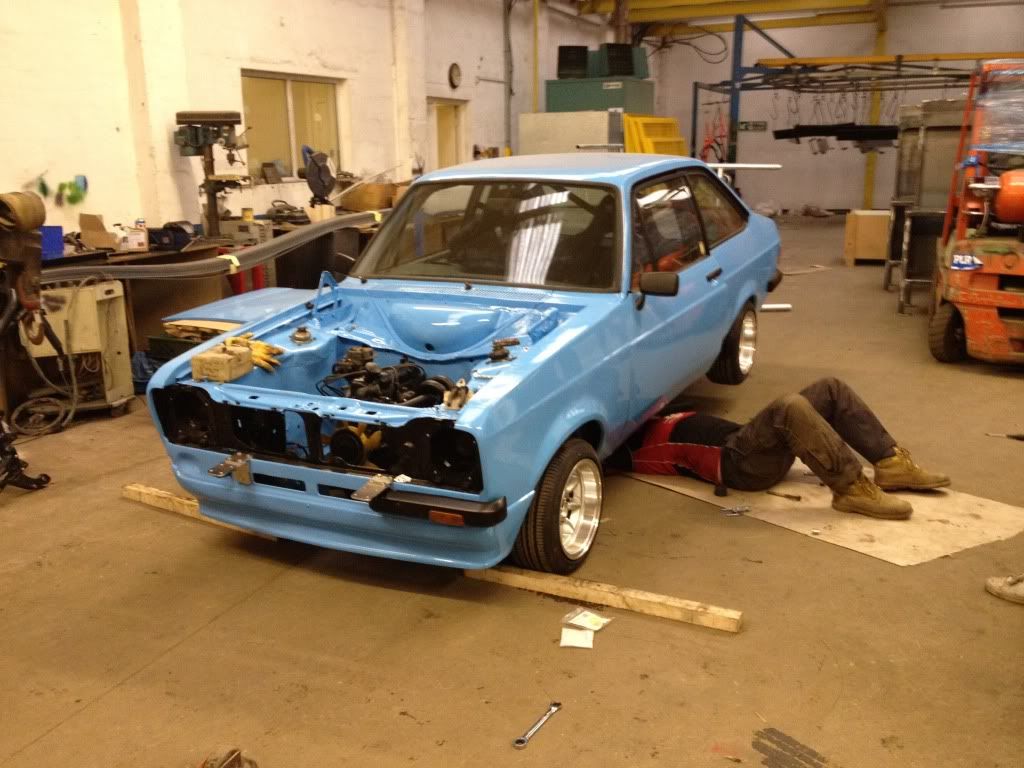 _________________

Suzuki Ignis Sport - ITG Maxogen - Japspeed 4-1 - Decat - 2" custom single box Scorpion exhaust 3" tip - Magnecor leads - Air con Removed - Apex 35mm springs - OMP Strut brace - Whiteline rear arb - EBC Greenstuff front pads - MTEC grooved/drilled discs - Team Dynamics Pro rally 15X6J ET28 - Toyo tyres - Rallyflapz - Black lamps - Smoked repeaters - Sparco pedals - Stripped 40kgs rear interior
125.4BHP 126.6LBFT