Havent updated this in a quite a while!
well my mate passed his test a few weeks back.
the escort got MOT and now its out and about the road of south wales.
ill leave the pics do the talking!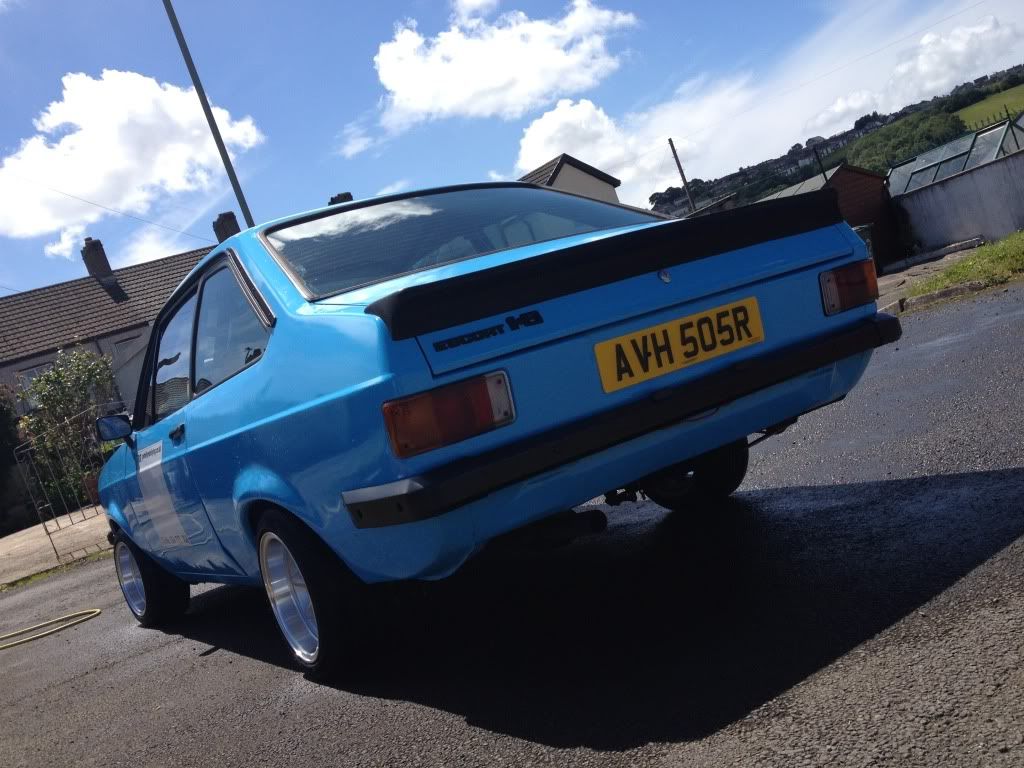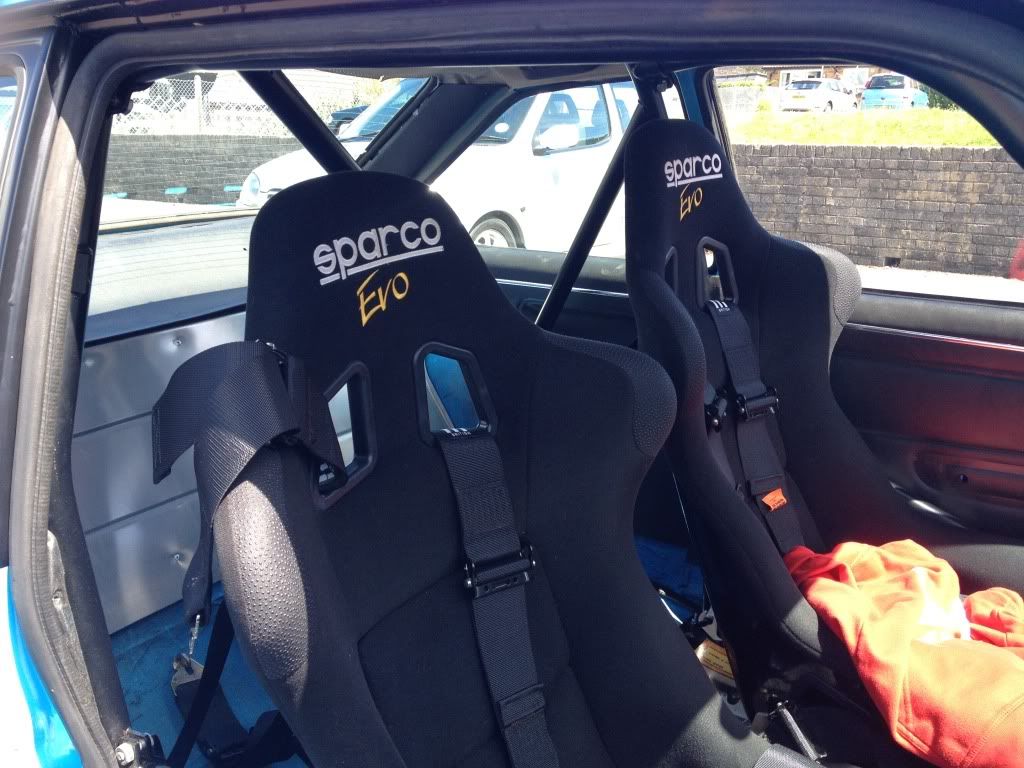 the door squares are on there due to a little mishap where his sister opened the car door into the side of the escort, leaving a dent in the door, so they are covering it up, until it goes off the road in the winter for a full respray, maybe zetec motor and LSD.
still got a few things to do to it, carb needs setting up etc.. he just enjoying driving it at the moment.
_________________

Suzuki Ignis Sport - ITG Maxogen - Japspeed 4-1 - Decat - 2" custom single box Scorpion exhaust 3" tip - Magnecor leads - Air con Removed - Apex 35mm springs - OMP Strut brace - Whiteline rear arb - EBC Greenstuff front pads - MTEC grooved/drilled discs - Team Dynamics Pro rally 15X6J ET28 - Toyo tyres - Rallyflapz - Black lamps - Smoked repeaters - Sparco pedals - Stripped 40kgs rear interior
125.4BHP 126.6LBFT