some recent pics.
engines now running, got slight misfire i think and its struggling to idle but that will be sorted soon. he needs a new rad too coz the recon one he bought is leaking! lol no oil leaks though, which is a plus lol
gave him my goodridge braided front hoses now to go on too when he gets his new calipers.
spotlamps arent gona be on for a while yet though as he cant seem to find another one (he only got one at the moment) lol
exhaust sounds lovely though, ashley comp single box, 4-2-1 manifold and k&n carb filter. spits some nice flames too lol.
pics are a bit pants as i t was getting dark sorry.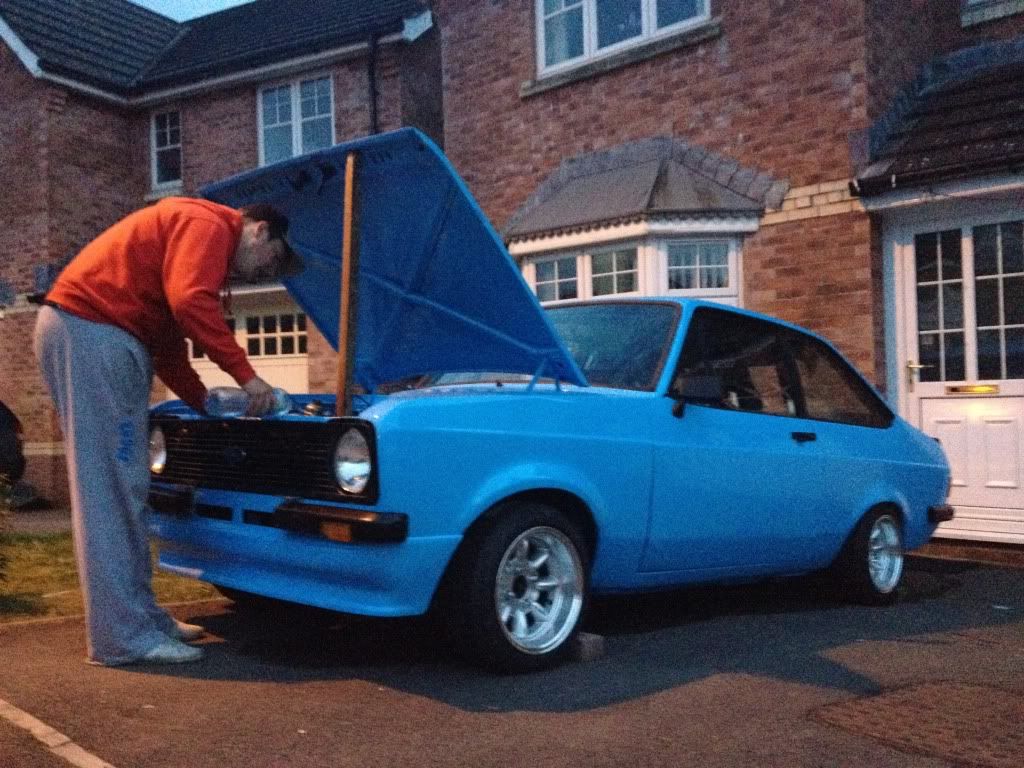 oh its got a cool plate to go on too, very similar to ari vatenans old works car.
_________________

Suzuki Ignis Sport - ITG Maxogen - Japspeed 4-1 - Decat - 2" custom single box Scorpion exhaust 3" tip - Magnecor leads - Air con Removed - Apex 35mm springs - OMP Strut brace - Whiteline rear arb - EBC Greenstuff front pads - MTEC grooved/drilled discs - Team Dynamics Pro rally 15X6J ET28 - Toyo tyres - Rallyflapz - Black lamps - Smoked repeaters - Sparco pedals - Stripped 40kgs rear interior
125.4BHP 126.6LBFT