Nothing major to report but still something to show up keep of the car.
Iv bought front and rear discs and pads
Will be fitting them this weekend, pretty big compared to the fiesta lol, even the rears are bigger than the si's front.
_________________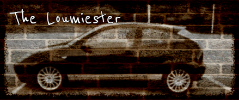 The Loumiester wrote:
Ford is not a decision you make to like, its a passion you grow up with.