Im sure it will.
Good news anyway, some bits arrived today.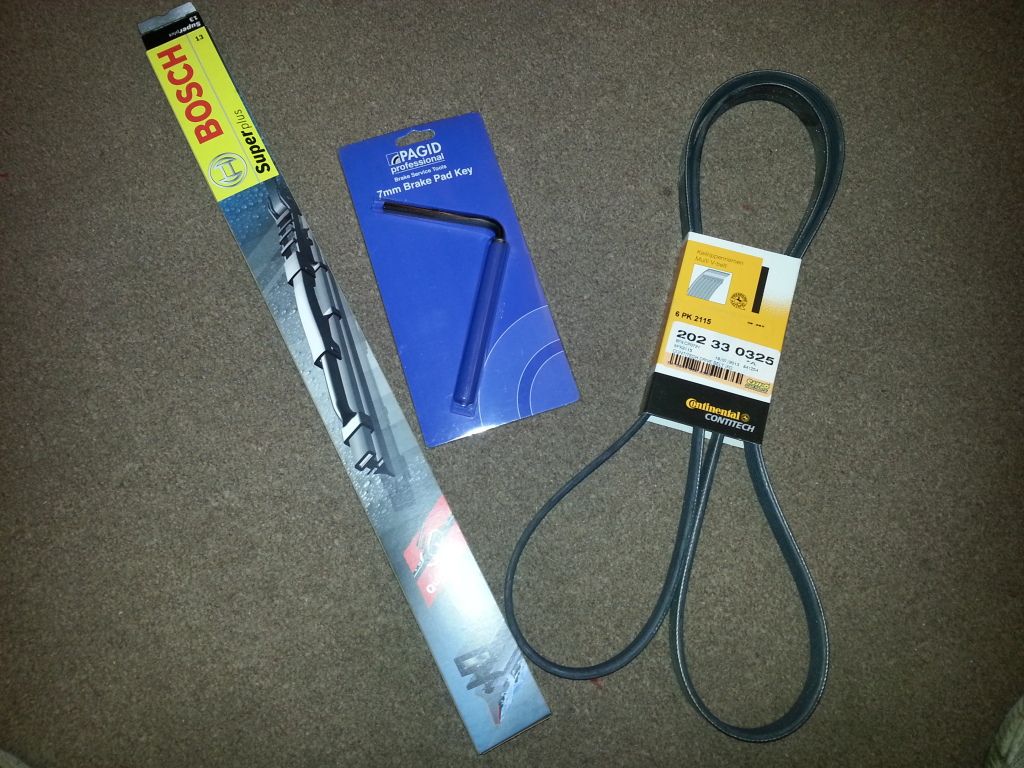 Auxiliary belt/drive belt
Rear wiper
7mm Alan key so I dont have to borrow my dads lol.
Also a pic of lower arms on.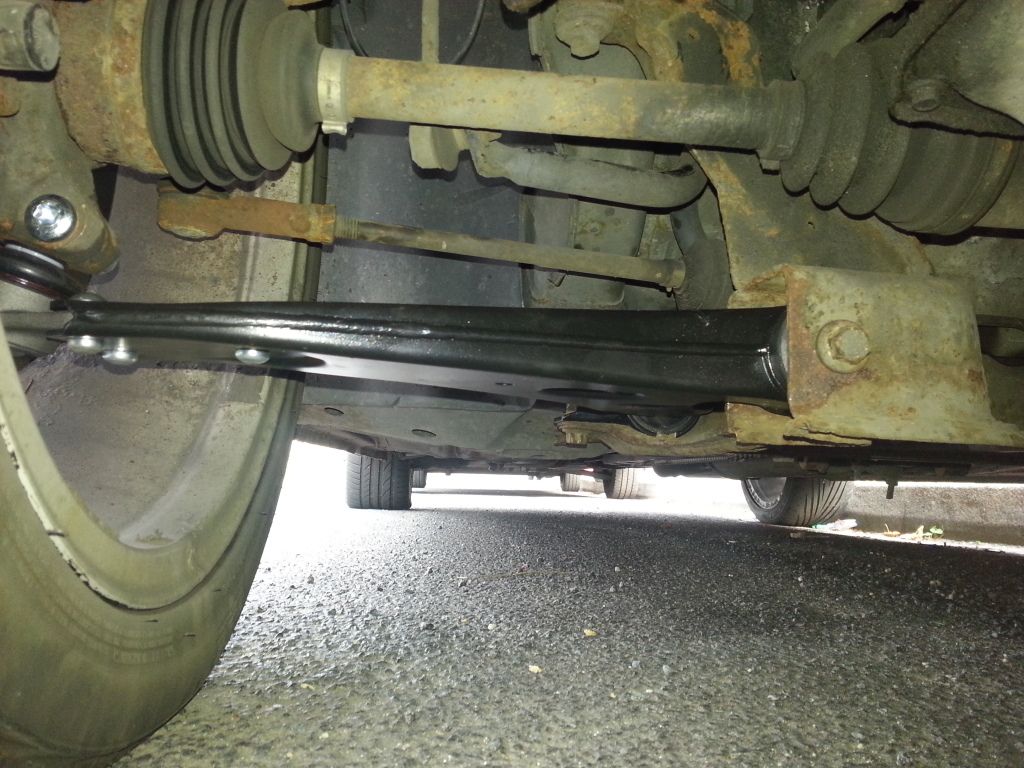 Could do with being tidied up underneath having nice clean arms but that something for next year me thinks.