as i havnt updated this in a while i thought i might aswell.
the night before the last sixfields meet i came off a bypass and then had to stop at a set of traffic lights, leading to my temp gauge shooting towards the red. pulled over and waited for the car to cool down enough to drive home again safely.
a short whille after work that sat morning the thermostat seemed to be stuck shut. however by the time i had walked into town the local motorfactors was shut and i had to put the car back together without the thermostat.
this is how the car looked about a hour or so before leaving for sixfields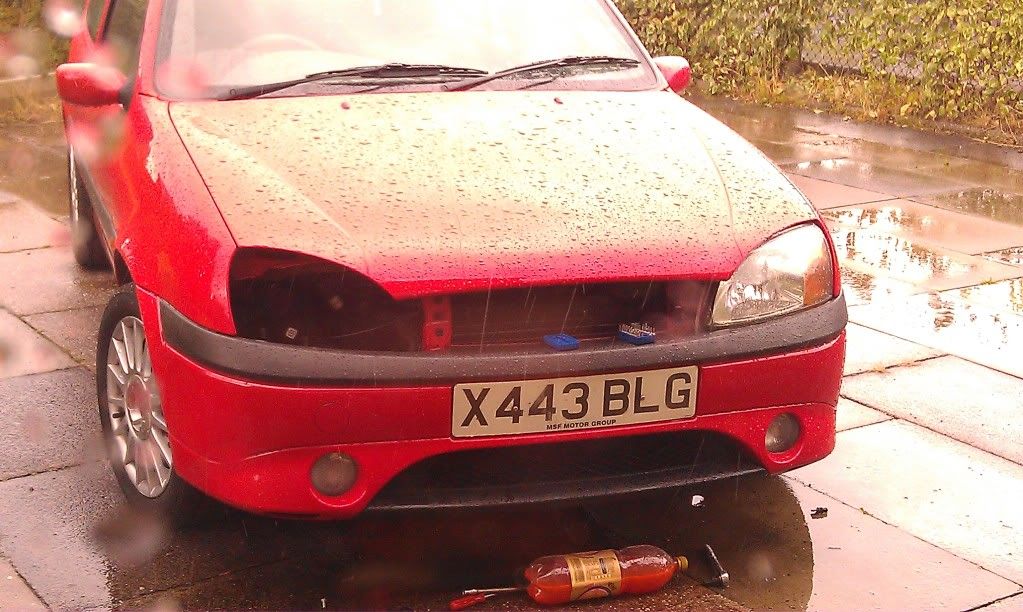 it may not look that bad but it had no coolant, thermostat housing or heater control valve.
anyhow a little more recently i started undersealing the car for winter, and generally giving the car a bit of a clean up.
also removed the resonators from the air box and i got myself a 2nd boot light from my si to wire in sometime.