Well sadly the arosa gone to its new home, im sure we`ll see it again though.
but it time for me to move on now though.
well ive done fords, had a dub, and everyone says japs the way forward, so ive gone down that route....
going back nearly 2 years ago my dad had a bit of a mid-life crisis and bought this Silky silver suzuki ignis sport, with 35k on it from new. it reminded him back in the day when he has his fiesta xr2s he said lol.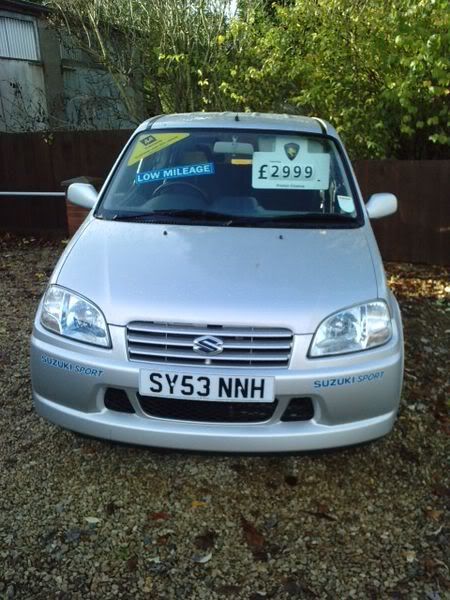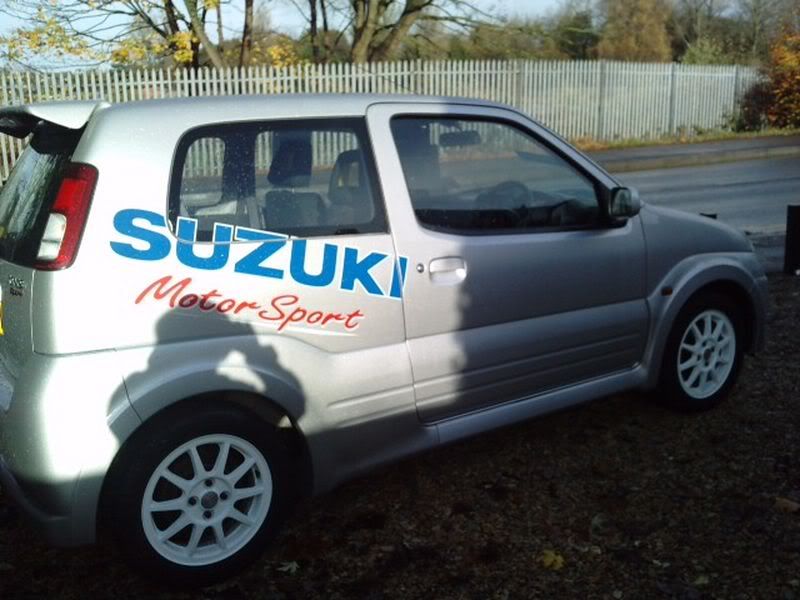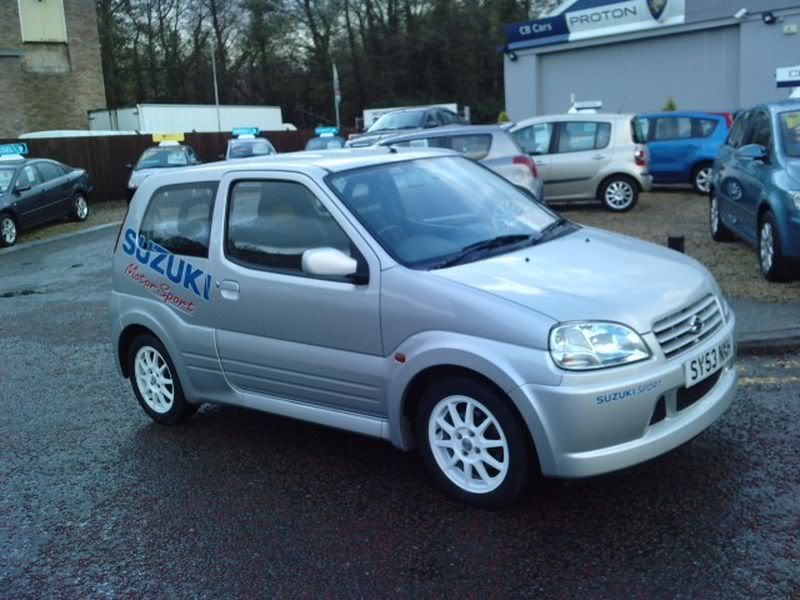 1st addition was a set of rallyflaz mudflaps from larkspeed. i bought them for him for xmas 2009. they fitted perfectly and protect the paintwork brilliantly.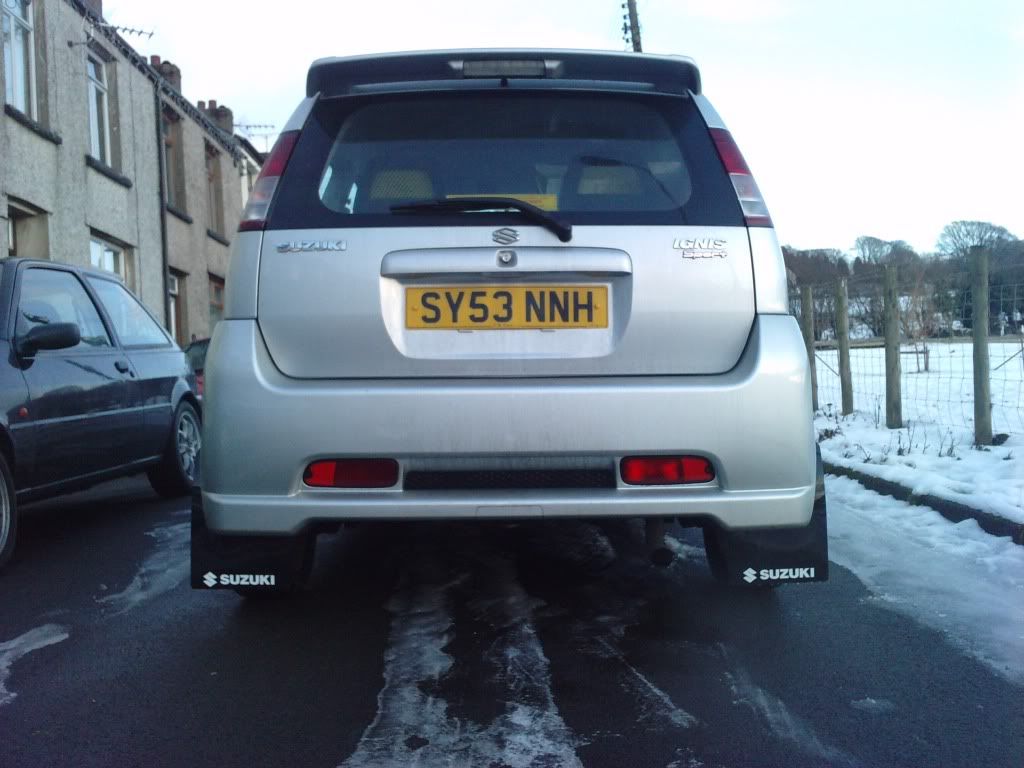 and thats basically all we have ever done to it, all its had in 2 years since its been in the family is 2 sets of front tyres, a service, and rear brake pads! its uber reliable!
this is how it looked a few weeks ago.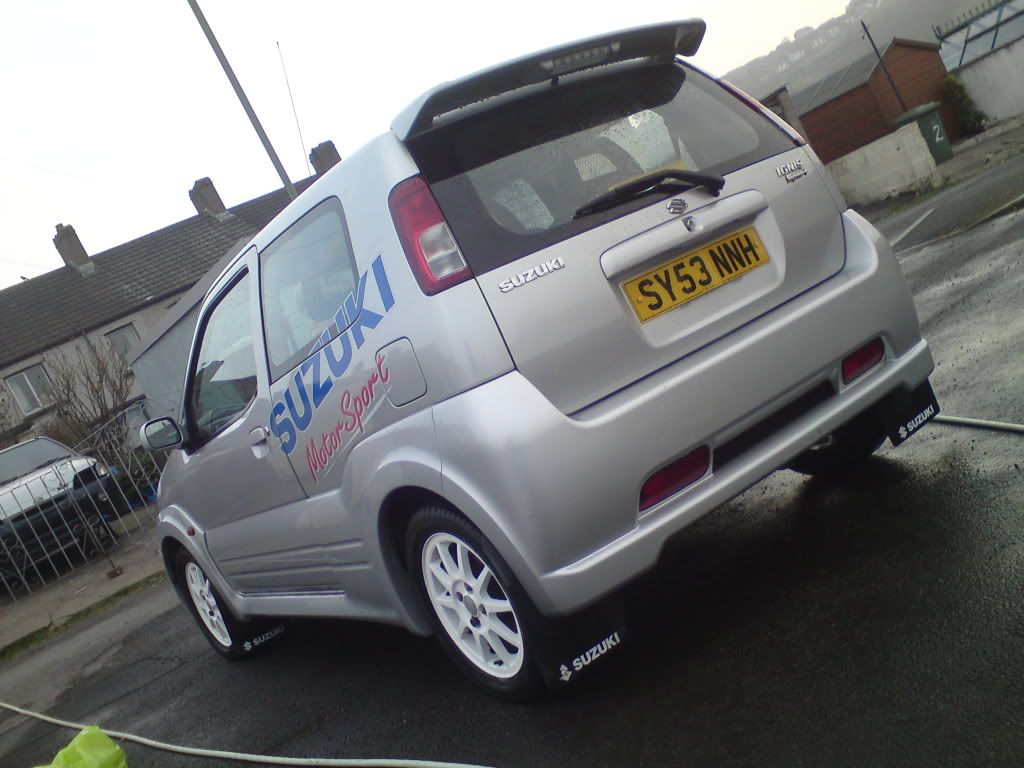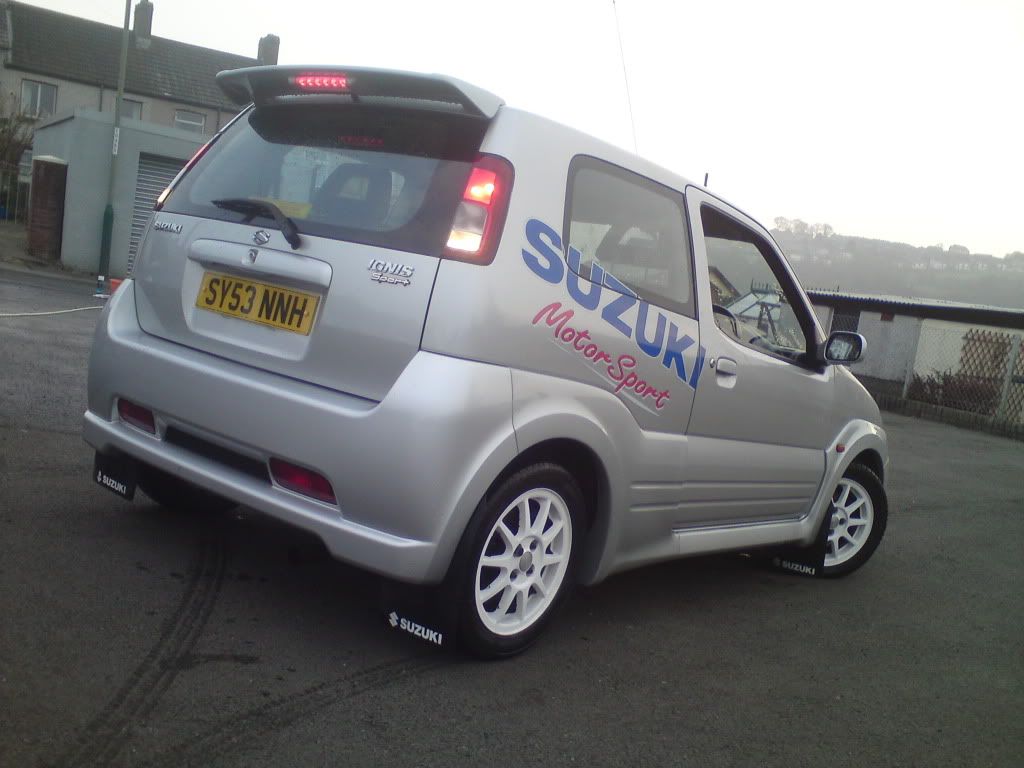 my dad always wanted to take the stickers off it, to be fair it stood out like a sore thumb lol, but we worried that it would leave marks on the paintwork, but when i decided i was definately having the car, i thought sod it, pulled them off and t-cutted it up. it came up lovely . and the result was this.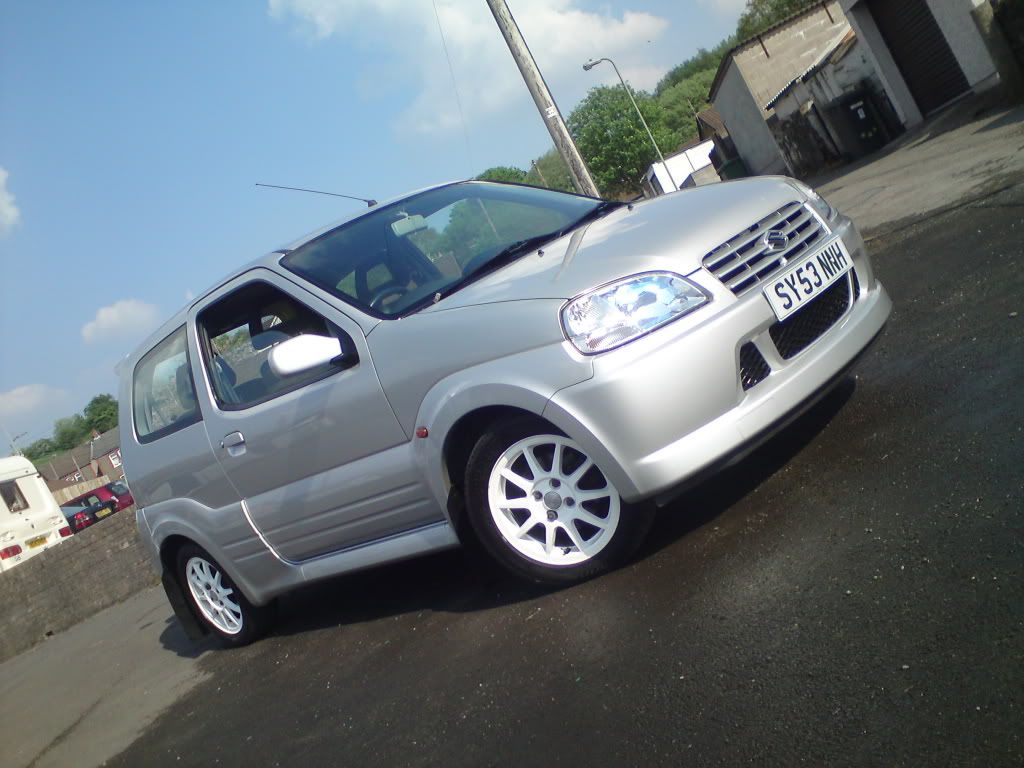 and now its mine.. not much plans for it yet, want to go on holiday first lol, but so far ive balanced the wheels, and added bluey looking sidelight and headlight bulbs, oh and blanked the resonator on the airbox off so its a bit louder than standard. thinking of painting the calipers yellow to match the recaros on the weekend, and maybe fit the bmc filter from the arosa.
other than that, not much gona happen for a while i doubt.. although it will be due a service soon and could do with front discs and pads, so may as well upgrade them while im at it. oh and my private plate needs to go on soon.
_________________

Suzuki Ignis Sport - ITG Maxogen - Japspeed 4-1 - Decat - 2" custom single box Scorpion exhaust 3" tip - Magnecor leads - Air con Removed - Apex 35mm springs - OMP Strut brace - Whiteline rear arb - EBC Greenstuff front pads - MTEC grooved/drilled discs - Team Dynamics Pro rally 15X6J ET28 - Toyo tyres - Rallyflapz - Black lamps - Smoked repeaters - Sparco pedals - Stripped 40kgs rear interior
125.4BHP 126.6LBFT