Howdooooo
Sooooo this is my fiesta mk3 given to me by my grandad on my 17th Birthday
Nowt Special Just a 1.1 hcs Azura......But it boasted only 13k on the clock and stored in a garage all its life.....So its free from the dreaded car cancer!!!!Over the past 4 years i have done numerous modifications biggest to date is definately the engine change....Short story on the donor Fsi....A chap listed it in a free ads collum as 1995 Fiesta 1.6 Si - Blown Headgasket.....Turns out It only has 33k on the clock....So i thought im gonna get this no matter what.....To cut this story short....the Fella didnt have the 1st idea about cars and value.....so i just came out with the 1st price in my head and made a cheeky £200 offer
And
the rest is history
Before Putting the engine in i replaced as many things as i could think of doing.....Head Gasket kit (of Cors), Clutch, Cam Belt kit....Alll tensioner pulley's and crank pulley....New steering rack...new cat....new scorpion cat back exhaust....
Through the winter this car is always stored in the garage......And in this time i hope to always make subtle changes
Unfortunately late 2010 i found myself made redundant
So no money has been spent......
Still to be done
- 4-2-1 Manifold, St150 Brakes, Get Rs turbo Spoiler and Si Front Bumper with cossie bib sprayed, and 16" lenso bsx alloys
Me on the left age 6 next to my future car... Nawwwww!!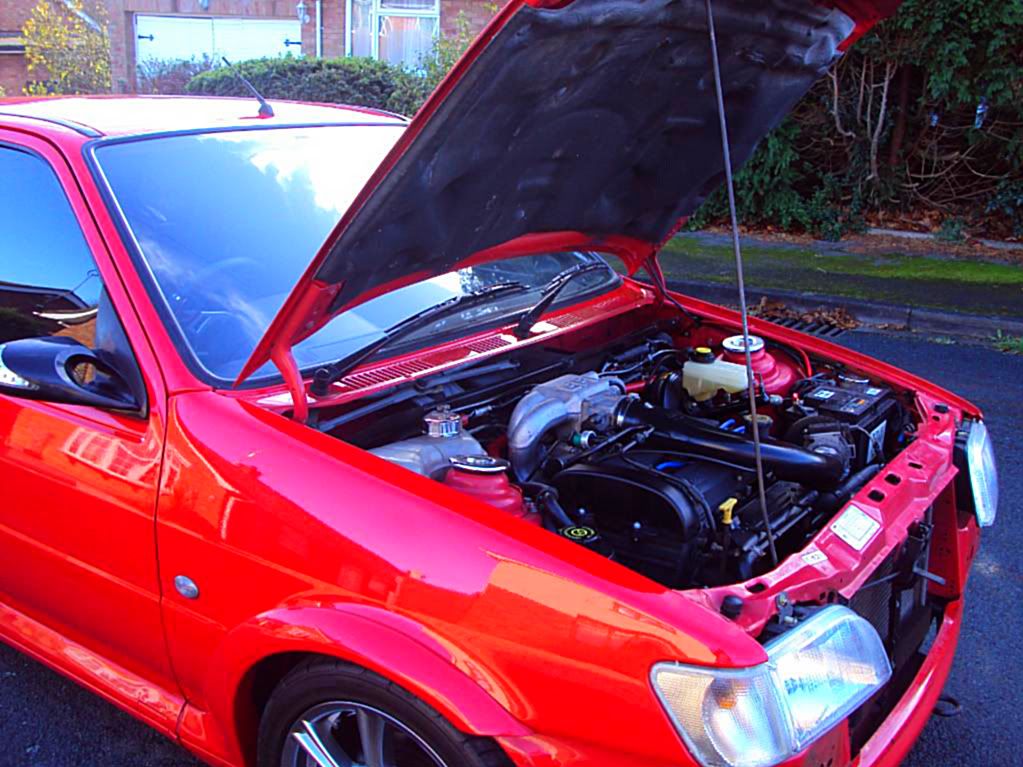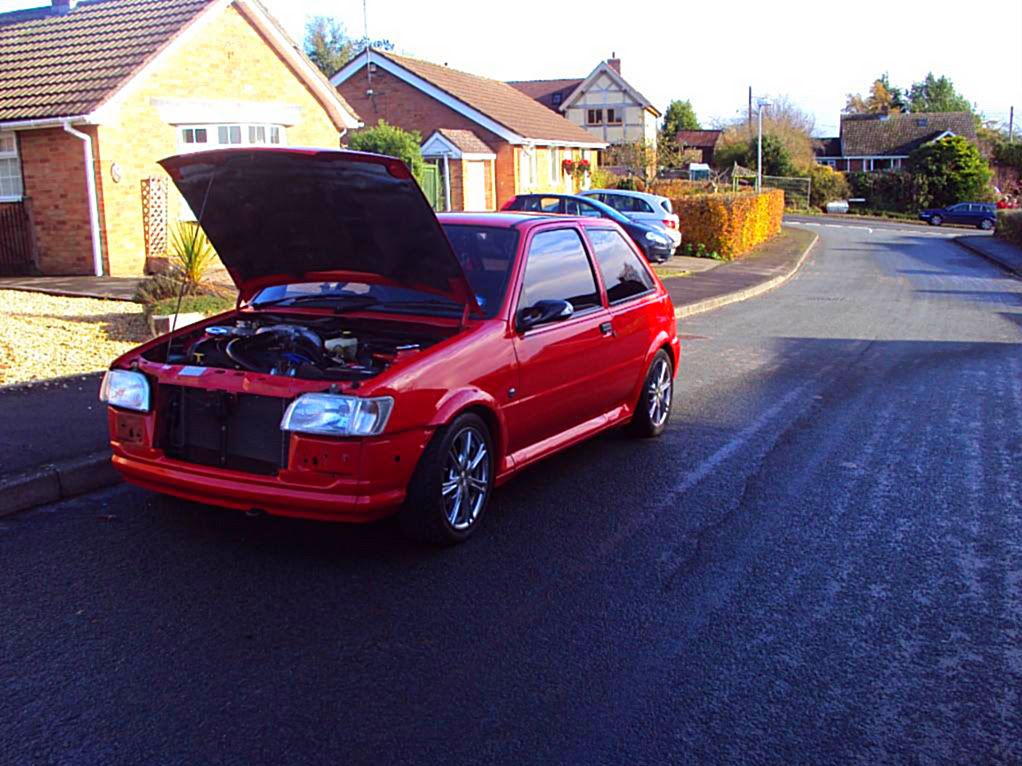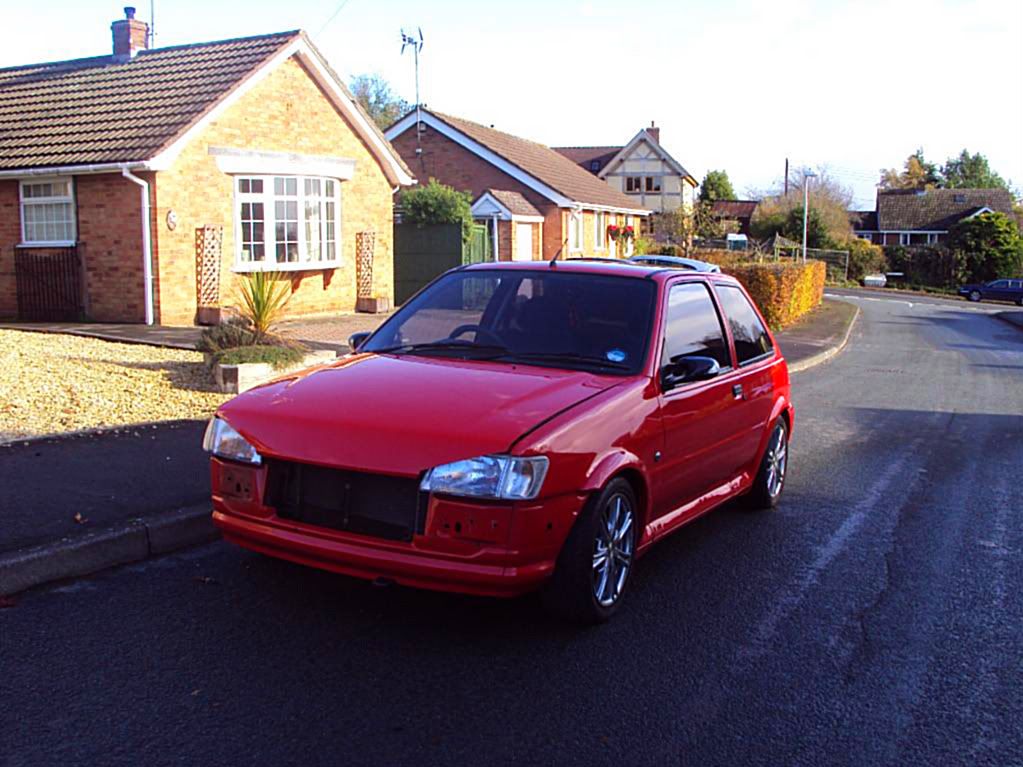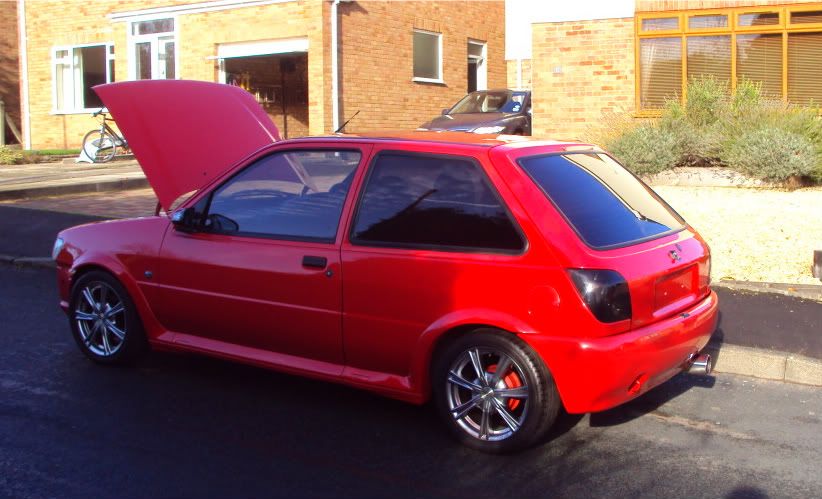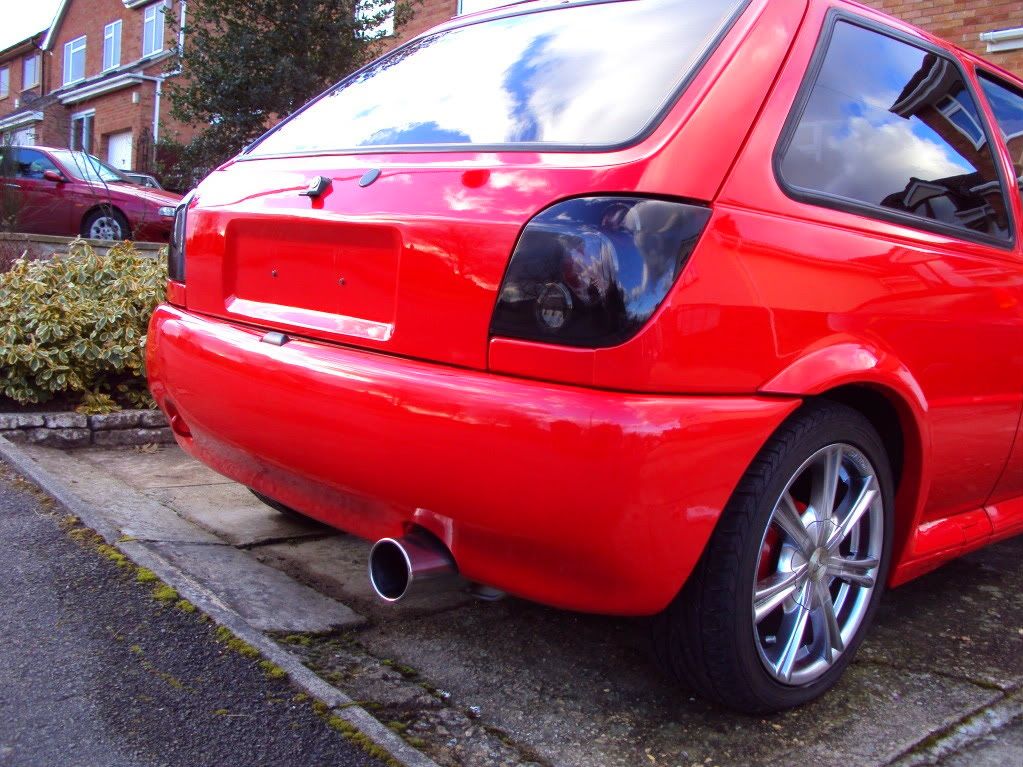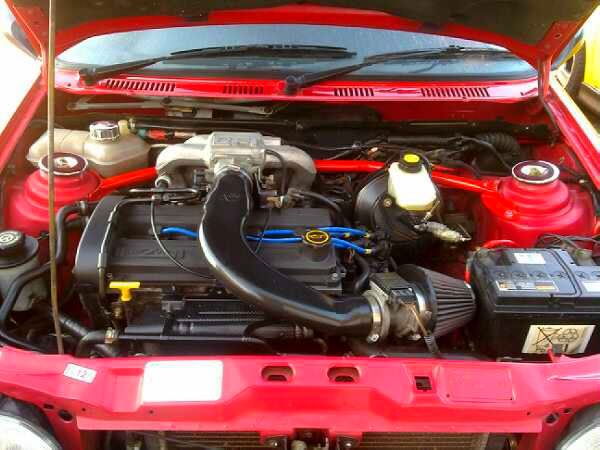 NEW BUMPER ONLY PAID £40 BARGAIN