Tiababy wrote:
my 2.0 was like this when I picked it up.
Changed the oil and put an old intake on it (as the one on it was split) also cleaned up the MAF it helped it run better. I still get it every 3/4 runs but not all the time and it never gets to the stage where it stalls now. I'm pretty sure mine is down to having an intake that doesn't fit the MAF

Keep it up you'll get it there eventually (also its a lovely little si
)
Thankyou, im gonna give it abit of a service and connect the maf sensor up some how and see how it goes, it was running decent before the battery went funny so its probably like me and not like being woke up lol.
_________________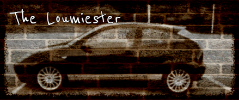 The Loumiester wrote:
Ford is not a decision you make to like, its a passion you grow up with.