I have recently bought a Ford Fiesta 1.1L in the mark 3 shape. It's not a bad car, it has the HCS engine with single point injection. So far I have added the RS Turbo alloys (14" 3 spoke, which I need centre caps for!) and an exhaust adapter.
Need to get:
set of lowering springs and shocks maybe 60mm
definately centre caps for the alloys
XR2i side skirts, and wheel arches
XR2i front and rear bumpers I have in my shed and need spraying to match the car
2.0L DOHC engine is also in my head...
If anyone can think of anything t hat will make it look better feel free to drop us a pm. cheers
Here are some pictures I took today before leaving my garage: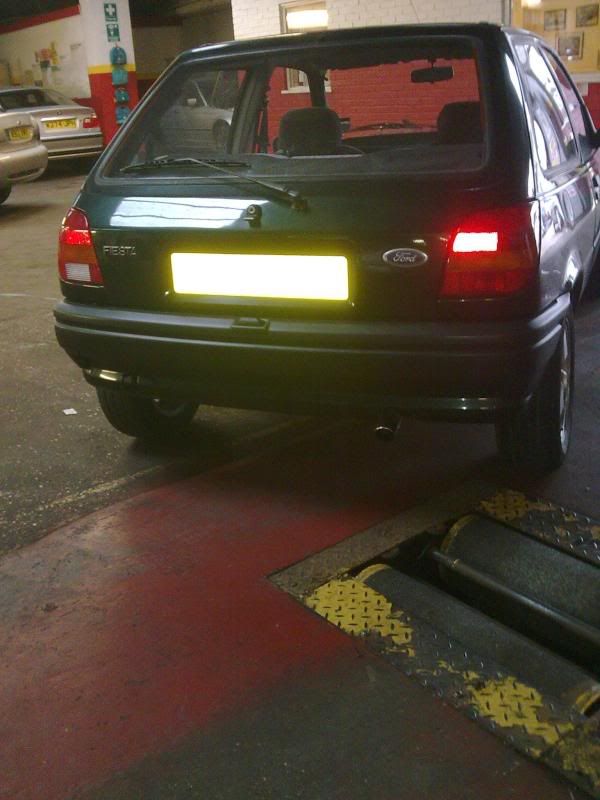 _________________
1994 Ford Fiesta, 1.1 rattler. Tourmallard Green, RST alloys, with some twin piped rear silencer

(<--- ha, the irony)
S reg Volvo C70 2.5 MPi low compression turbo