update:
Well i thought seeing as i changed a bit i will give an update! Some people know ive had this damn annoying problem of over 60mph my steering vibrates horribly. ive done tracking, rebalanced wheels, changed all bushes to polybushes and still cant find the cure...turned out after advise from a friend and looking through service history as its full
the drivers side ball joint had never been changed in the life of the car

so bought to brand new ones for the bargain price of £6 each and fitted them last night...problem has gone away
(you have no idea how much this has fried my head.lol)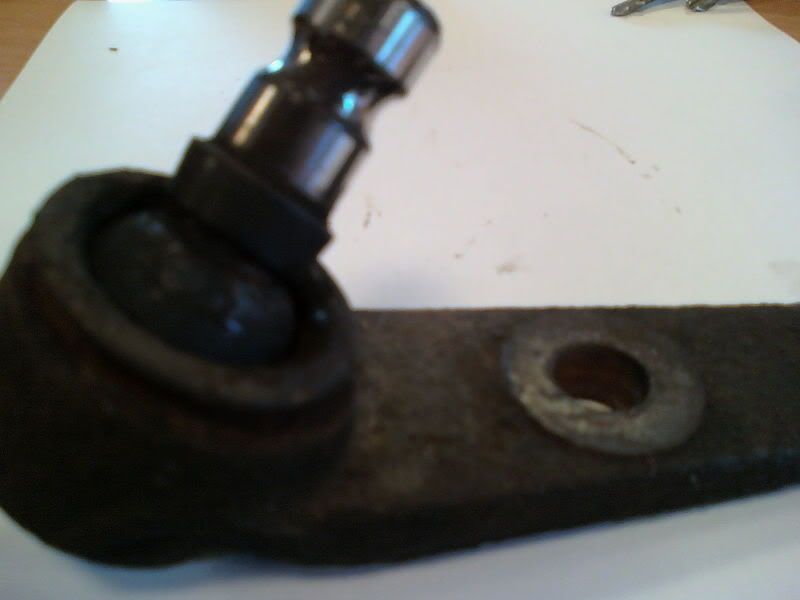 heres a pic of the drivers side one i took off, the passenger side was fine but thought id renew it anyway.lol
You cant really tell a lot from the picture how bad it is but there is no grease it has all dried up there's no force when trying to push it around just falls to diffrent angles and the worst part is it moves up and down about 4mm

any more driving on the the ball would have ripped out at any point im 100% sure of that.
and as said earlier the engine colour has changed again, metallic black hammered affect which i really like! in total i put on a new coil pack, spark plugs, leads, lamba sensor, throttle position sensor, then clean up a few bits and sensors like maf.
I have colour coded with the hammered affect rocker cover, coil pack holder, strut tops, MAF housing, gearbox cradle, tie bar mounts, brake servo bar, water pipe across the front of the engine, the main engine block and wiper mech plate, clutch arm and probably a few little things i forgot.lol Also added a few more blue pipes and heated wrapped the intake and exhaust. The exhaust is wrapped right down passed the started. I've also fitted a fan which is damn tight now.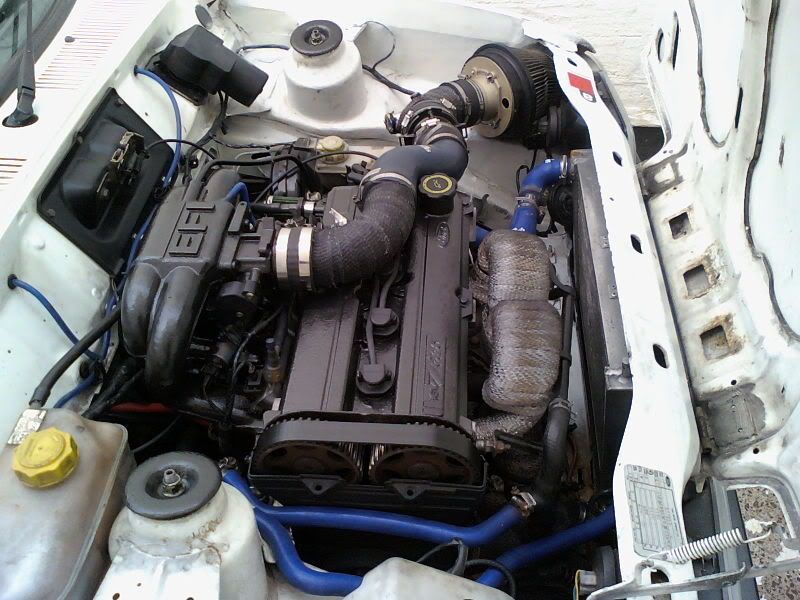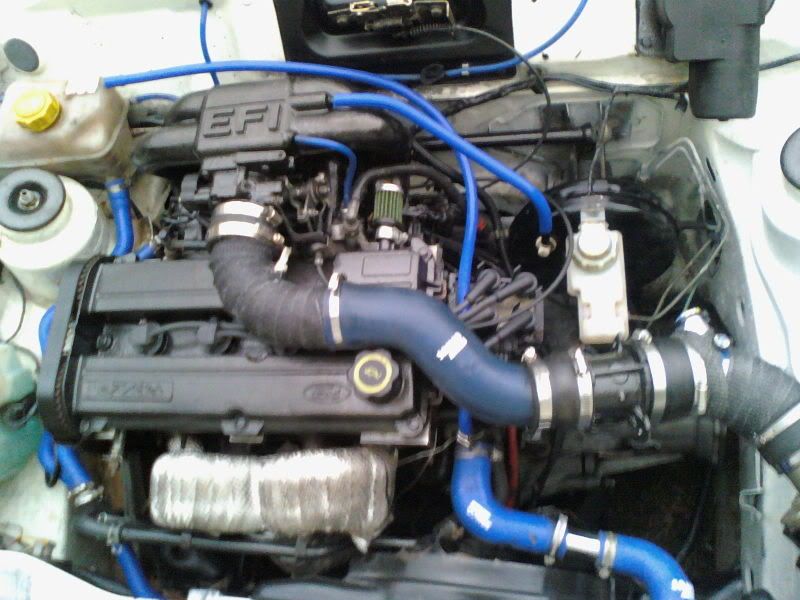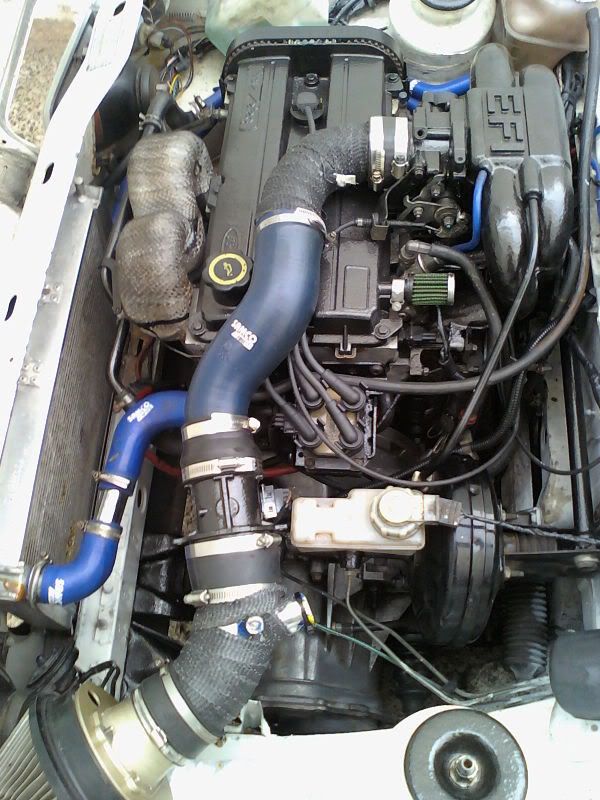 o also fitted a little breather filter
Ive also started to go over the floor on the car to make it all white
so when its all finished ill get her up in the air and take photos but you can see it in this picture slightly
and just a random one for the sake of it.lol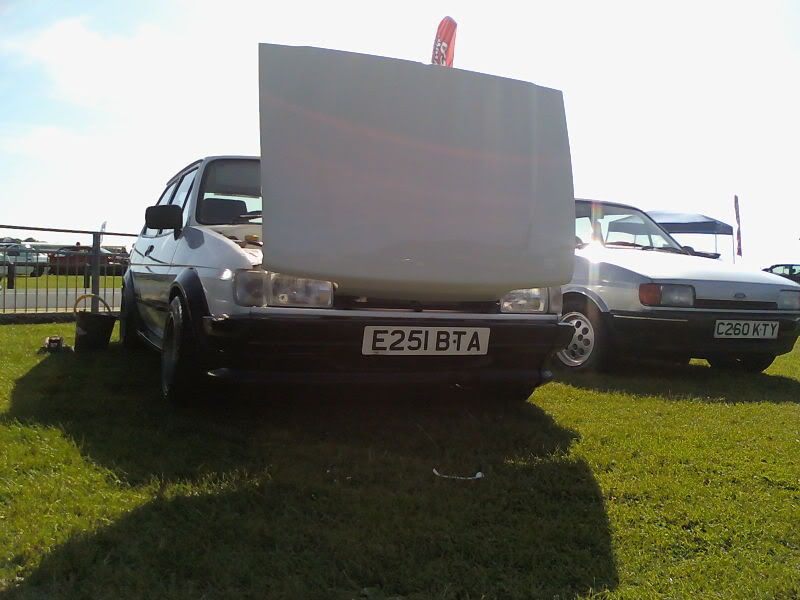 And one final note im over the moon i didn't have any serious mishaps on the way to Ford Fair or back, only one tiny problem that came across was the exhaust back box decided to pop of its back box which i though was random but put it back on and its fine.lol