as the winter is coming and no doubt a wet weathert track day soon one of the limiting factors is traction out of slow corners so decided to fit a Limited slip diff.
Took the gearbox out last weekend and took it apart, brought a RS Escort LSD from DALSY, how hard can it be?? well as megaflea post previously highlighted its a chalange
http://www.fiesta-si.com/forums/viewtopic.php?f=1&t=19413&hilit=limited+slip
As megaflea highlighted i had basically the same issues with removing the 5th gear and different size bearings so his info was great help. Had a new larger bearing fitted by a transmission expert for £20 including the bearing which was well cheap, also the other bearing is a semi floating race in the case with a spring behind it to maintain pressure on the diff so no nead to shim.
Today i reassemble it, was ok bit of a panic as 5th gear synchro fell apart and couldnt get reverse to start with but managed to jiggle the selector shaft and get it back into position before putting on the 5th gear selector pin.
All seems fine now as can get all gears, now just got to put it back in car to make sure.
Great info here
http://www.escortupgrades.co.uk/Escort%20Upgrades/Chapters/Transmission/Transmission%20Index.htm
A few pictures of the progress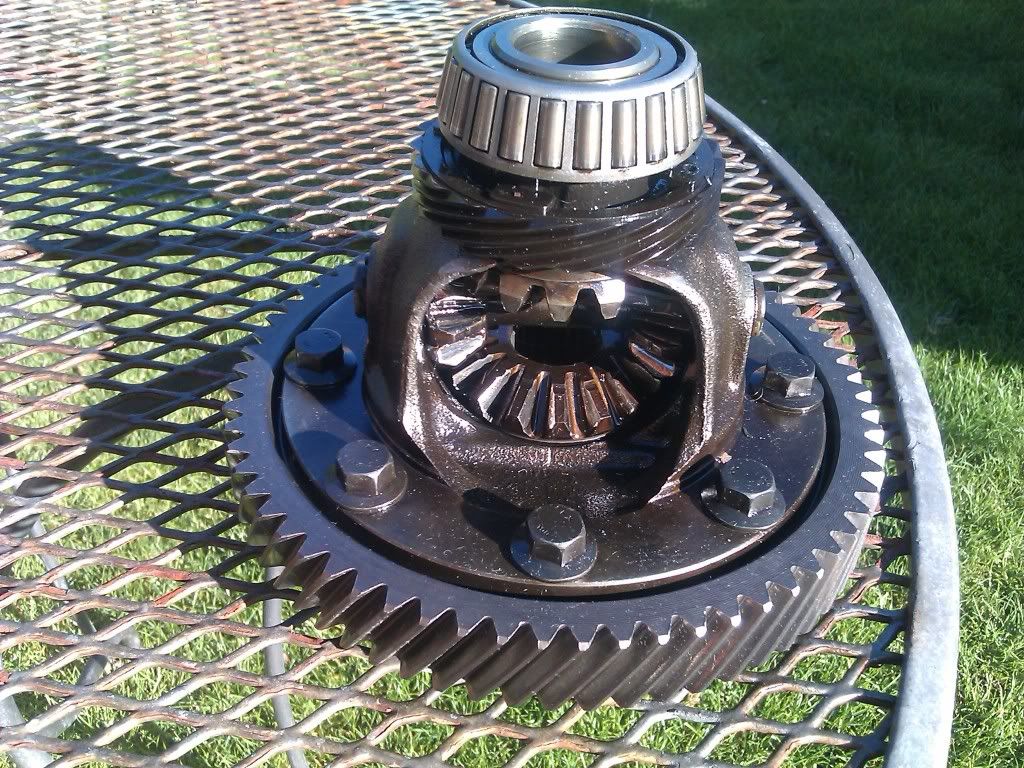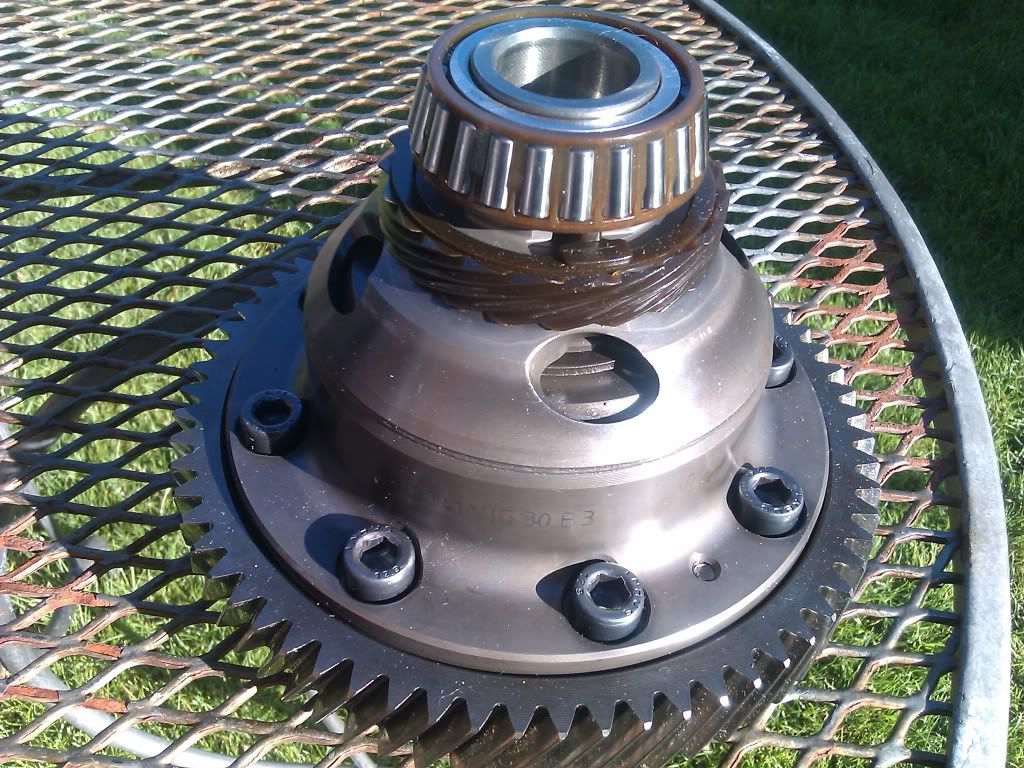 details of the larger bearing