well where to start really lol, i guess the beginning is always good.
as most of you i know i had my fiesta remapped to a whopping 195 bgp @16.5 psi. well she ran sweet as a nut for a little while, sadly as with all RS this is where the problems then start, the clutch i was sold, which should have took over 200bhp, only was capable of running 160bhp, of course the sales guy pointed this out to me
or Not!. Then problems did start to crop up big time after i had the car serviced, the new oil managed to damaged the turbo seals, and gave me a really cool stage effect "tonight mathew im going to be " :/. And so i was left a little disheartened and started at looking at breaking the car and buying a subaru, a new job crept up and i found a new love as i now had abit of money saved up, so went out and bought my brand spanking new Fiesta ST with just 17k on the clock with a part ex of my fiesta Si, this left me with abit of garage space and a few ideas.
When i say garage i mean its more of a car laboratory you will see why later, a few months past and all the RS seemed to be was a forgotten memory and a silly dream i had, until i started to see a girl who was believe it or not
into RS Turbo's, motivated i rang around a few scrap yards and got some parts that i needed sourced, money changed hands, well my hands and i drove him with a few bits
.
After a bad break up the parts where just left inside the car and again i turned my attention to other things, that was until i met a mechanic, well the next thing i know, ive a carbon kevlar clutch ordered, brand new turbo, and intercooler all sorted. It was found out that a piece of metal had falled into the cambelt and almost snapped it, bit of look finding that i guess
, well in a mad dash to get it ready for Ford fair, the entire engine and gearbox was dropped out of the car and almost fully rebuilt, turbo on and all ancillaries back on the car, she was then booked in for the MOT and For the remap to have the car upped to 240bhp @18psi, this was due to my stage 3 sierra cosworth T3/34 turbo Hybrid.
Ok so the writing is getting boring and pictures paint a thousand words or so they say
And then ive bought some borbet/deep dish replicas, almost bit the bullet and bought the real things but its been done before and ive never seen a RS turbo running deep dish thats streched lol, so after choosing a crazy 8.5J for the front and 9J for the back, i told the guy to fit the lowest profile he could, which turns out is 195/45 R16
as you can see there is some crazy stretch.
The car has been fitted with these mods since it was last seen in person :
Spax PSX full suspension lowered 65mm- 50mm rear.
Stage 2 Intercooler Front Mount
Stage 2 Turbo Cooler
Stage 3 T3/34 Hybrid capable of 450bhp
Carbon Kevlar clutch rated @ 280bhp
Drilled and grooved Discs
Greenstuff Pads
ABS removed
Full strip of interior bar front seats and door cards + carpets
New boot
Bonnet Pins
Rs accessory Spoiler
New wings
New Arch
Rolled Arches
And booked in for a full Respray in panther black With Highlights in Arctic White.
Escort GTI wheels (for Track) Resprayed Gloss Black
Certain Parts of Engine Resprayed.
Loads more mini mods but im sure you will see her in the flesh at some point.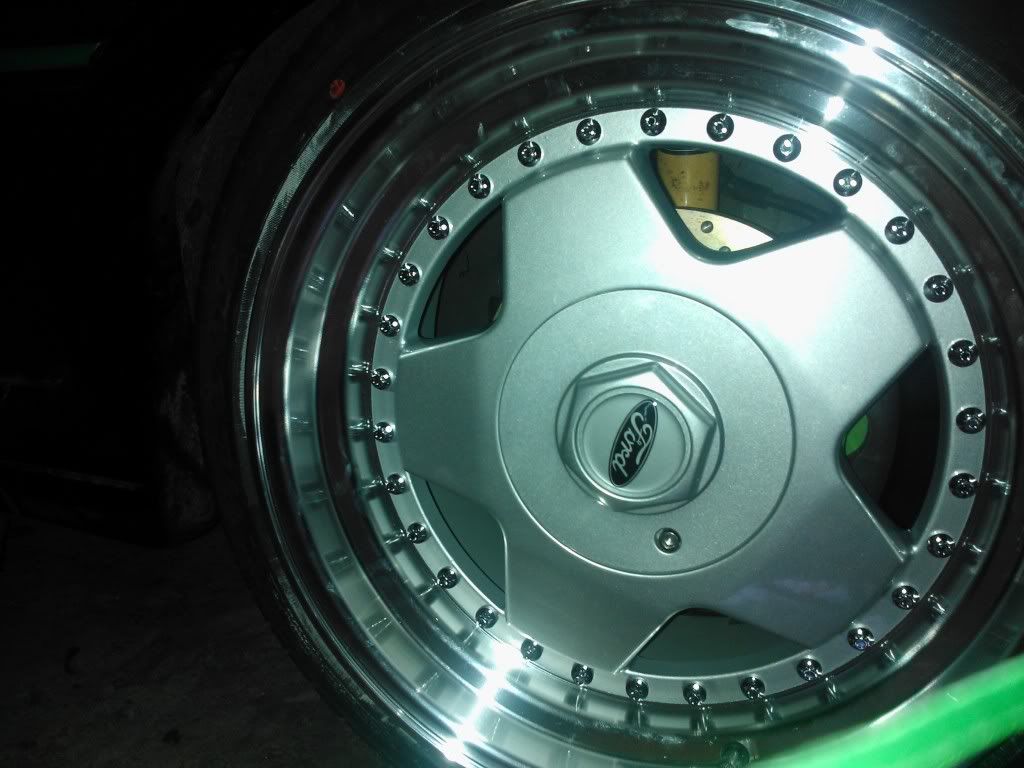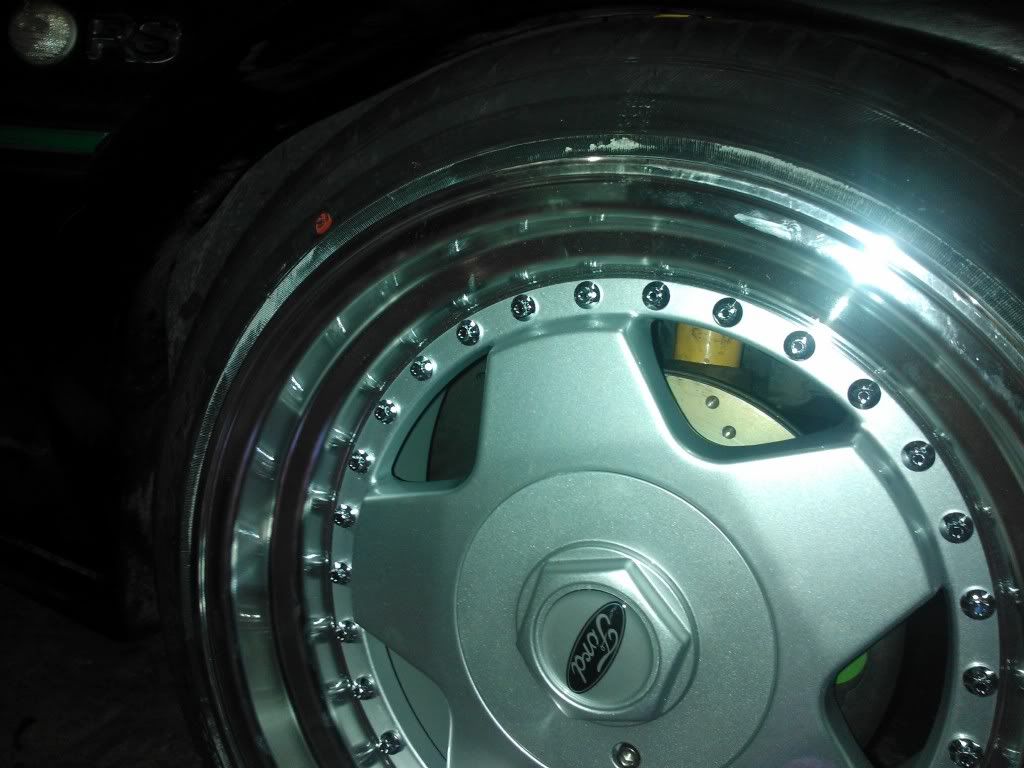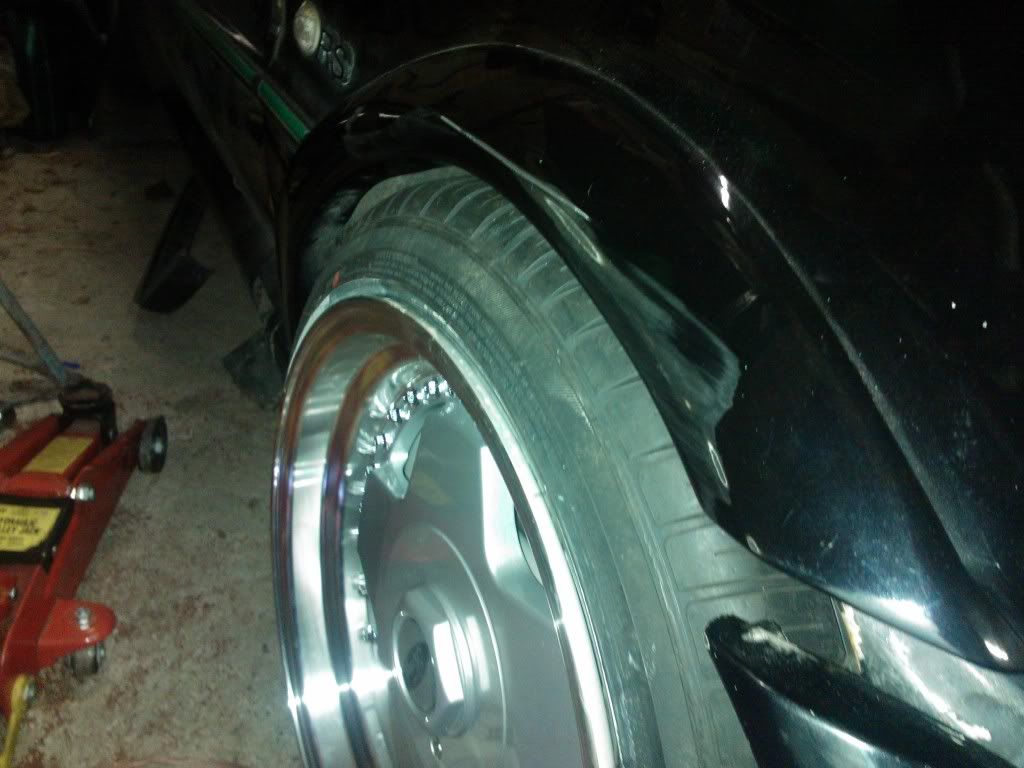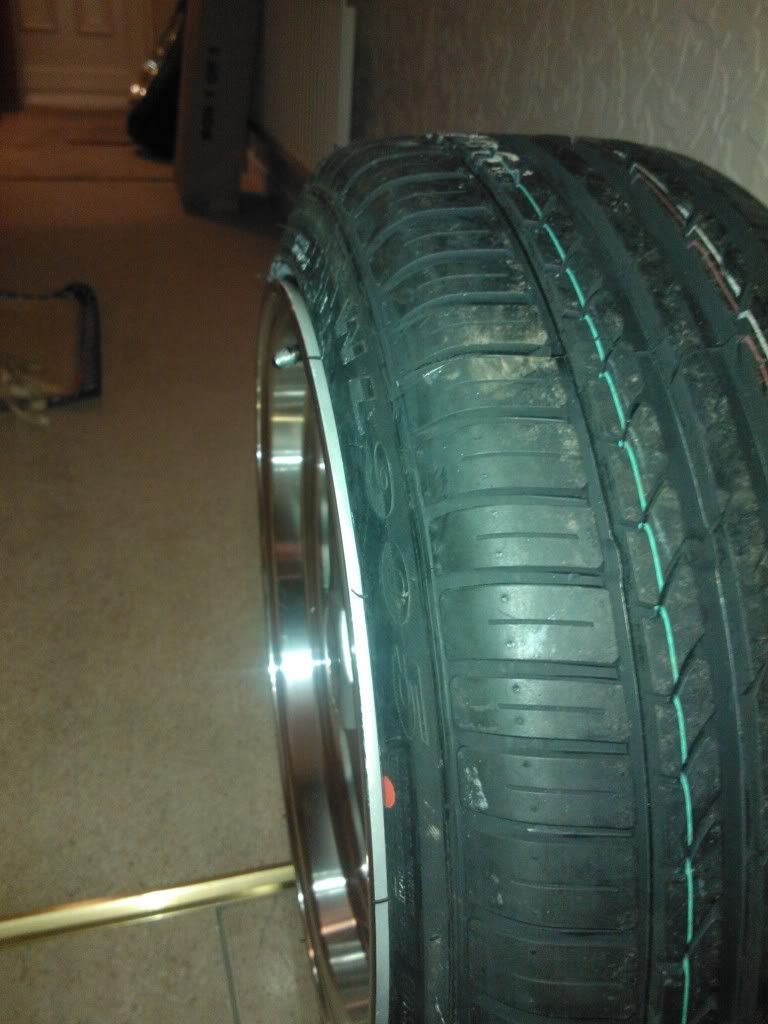 STRETCH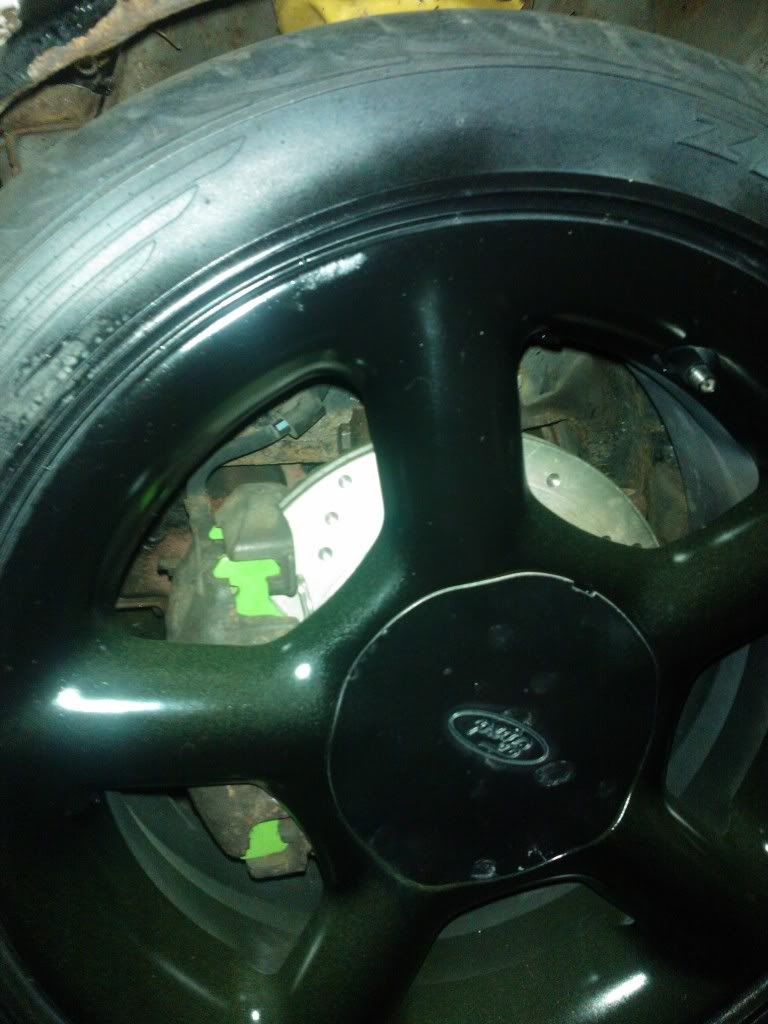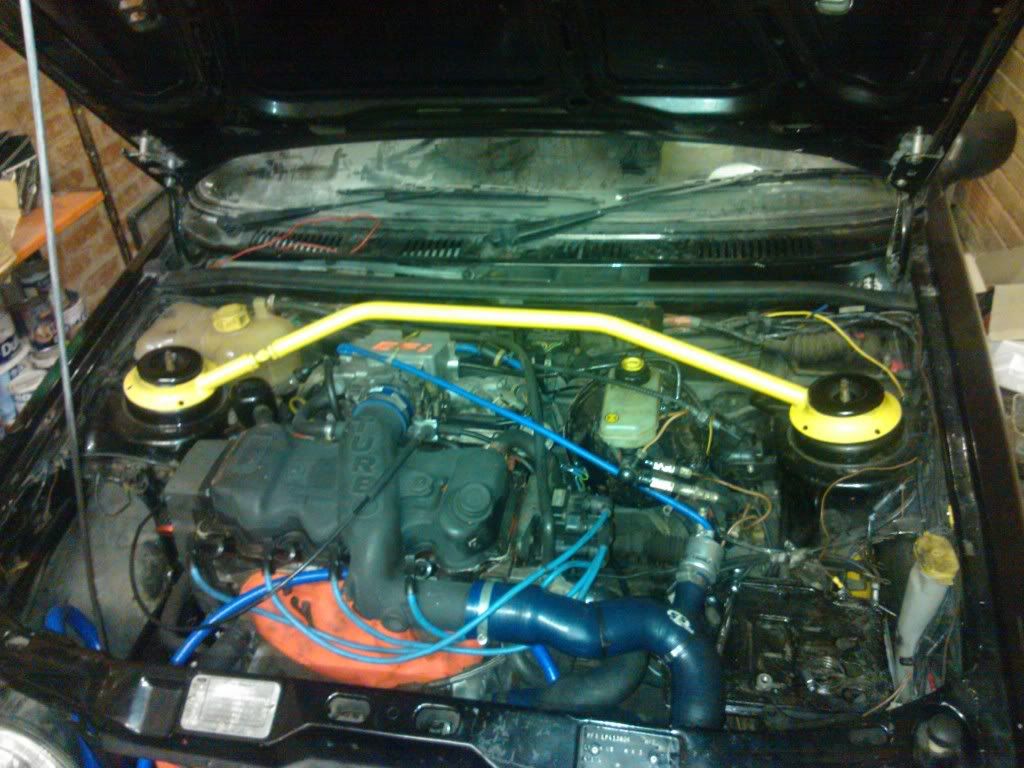 Intercooler Pic and Lowering to follow.