Hello there!
If you didnt know my ST170 has a coolant leak which is coming from the water rail, now it may be called something else, its the black plastic pipe that sits above the fan. Pics:
Here wheres its leaking (looks to be previously bodged):
Hrre is a picture of the pipe in its eniterity:
I cant find a replacement, no parts place seems to have them and ebay comes up with nothing, i may have to get one from a car being broke. Can any of you find obe or know where to get one, id prefer a brand new one but if you know of a used item in good shape please let me know.
Theres your challenge lol
_________________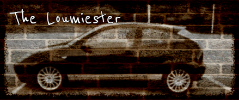 The Loumiester wrote:
Ford is not a decision you make to like, its a passion you grow up with.