ben0307 wrote:
Seems they are prone to getting an air lock behind the thermostat so that it never opens - had this problem with mine. One solution is to drill a 2mm or 3mm hole in the edge of the thermostat, (or remove the loose pin that blocks the hole, depending which type of thermostat you have). Downside is that it takes longer to warm up, and can run a bit too cool on very cold days in winter.
Have a search of the ZSOC forum - that's where I found the answer.

Also briefly had occasional overheating on long motorway journeys. Only happened on 3 journeys (after being on motorway for an hour or two). Problem went away after I changed the fuel pipe from the tank to the fuel filter, (as it was leaking slightly at the connector). Seems unlikely that it was drawing air in and making it run weak, so probably just a coincidence, but it's been fine since.
He's sold it lol
_________________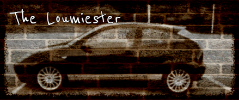 The Loumiester wrote:
Ford is not a decision you make to like, its a passion you grow up with.