the mounts on MK1 fiestas are totally different to a mk3. iirc the top part is held on with a 2 bolt plate... im pretty sure it is. however to make the top
mount
adjustable
on a mk 3 or a 3.5 you'll need to cut the top of the strut off..have some plates machined and weld them on.(see shot below) this gives rise to another problem..which is that to run them youll need coilovers as the std strut and spring is too fat to have clearance i anything other than the central postion.
camber
adjustable
wishbones are a cheaper and easier option definately.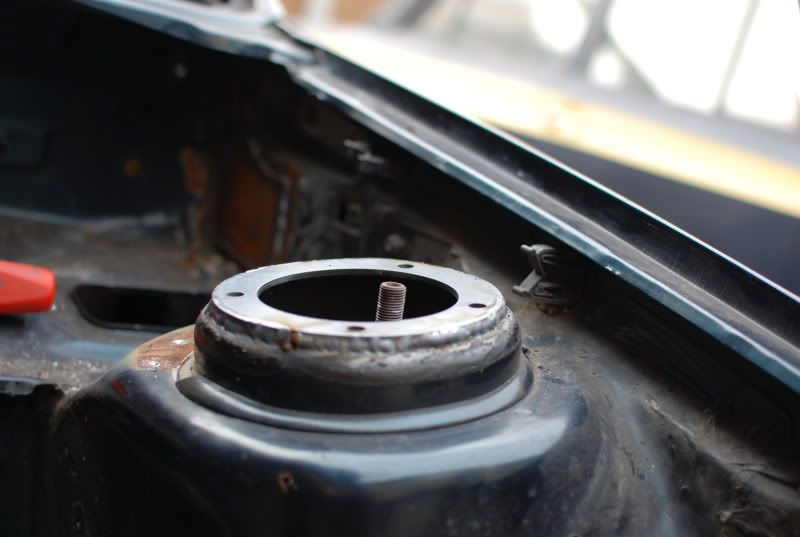 hope that helps slightly.
Jam.