Hi all, just after atempting a refurb on my own wheels I thought I would do a guide for people to have a go at it themselfs. (1st guide so hope it is ok)
So here goes
Tools needed:
a variety of wet and dry sand paper, ranging from 80gritt to 1200gritt
primer
choise of wheel colour
laquer
filler (i used Davids Isopon P38)
thinners
To start off with I got my wheel and got the tyre taken off, and I had this
I used 80gritt wet and dry sandpaper, and sanded the whole wheel down, inside and out. I then used some thinners and cleaned the whole wheel to get all the dirt and dust off the rim, I got he filler and placed it onto the kurbed mark on the rim, let it set and then sand with 300gritt wet paper, do this a few times to get all the imperfections out of the filler and to get the lines of the rim right. You then need to wet sand the whole wheel with anything above 300gritt, and clean off with thinners again to make sure the wheel is clean.
Now its time for some primer, dry your wheel a few light coats of primer, giving 15mins between each coat, and leave to dry, I left mine to dry overnight, then use your 1200gritt sand paper and wet sand the whole wheel untill really smooth.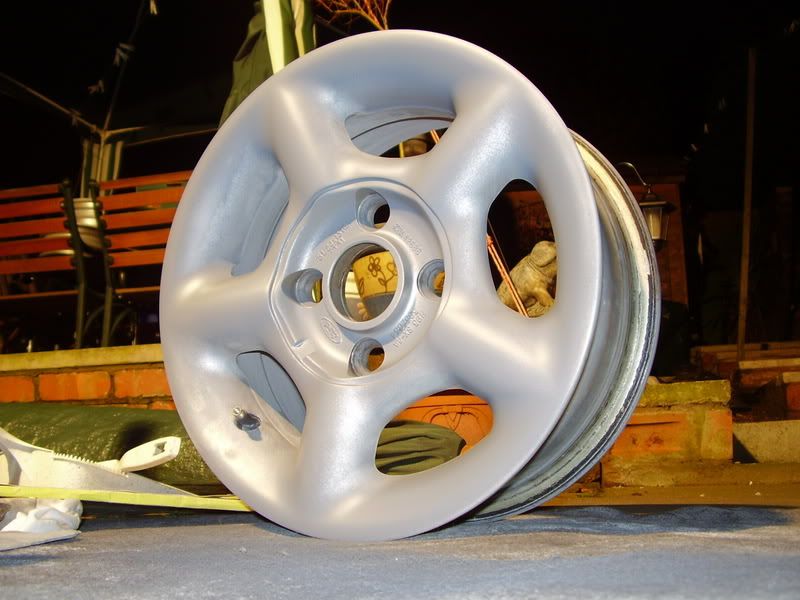 Now all that is done, make sure your wheel is clean, give it a few few coats of colour, leaving it 15mins between coats, make sure you cover all the wheel in equal layers, to get something like this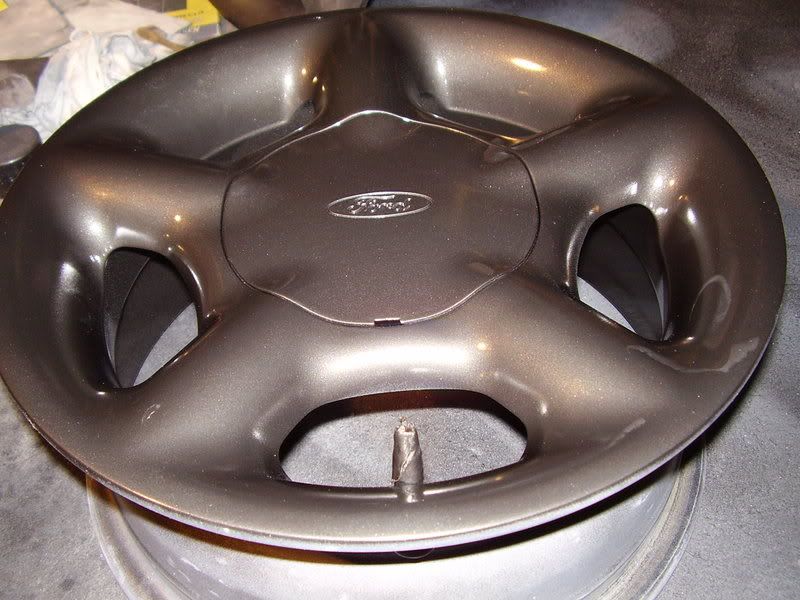 Give it a slight rub down with 1200gritt wet, clean off and five it one last coat of colour, and then leave to dry over night.
Then it is time for the laquer, take you time with this as I manged to mess one wheel up by over spraying and causing runs, so spray very thin layers, untill you are happy with the outcome, i have done 2 coats, but i will do another and 2 coats on the inside of the wheel.
You should finally end up with something like this,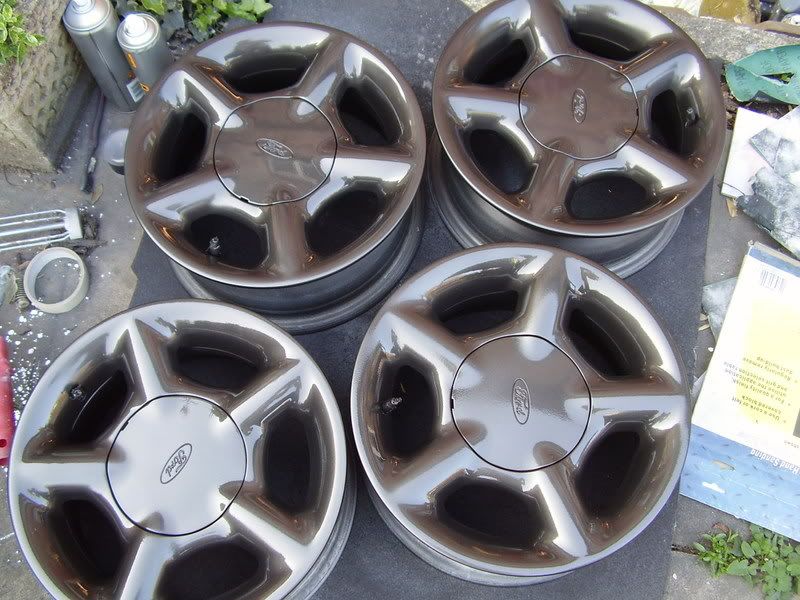 Do the same to the rest of the wheels and then you are done to fit them to your car and show them off
cheers
:: blade ::