This is how i fitted mine.
The bits i used,
Laguna splitter!

4 x nuts and bolts
4 x rivets
2 x 90* bracket
1 x flat bracket
1 x can of hammarite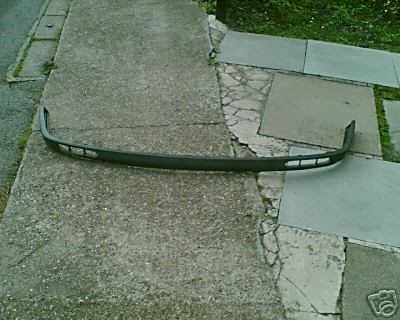 Tools i used;
Drill + drill bit
Riveter
Alan keys
Spanner
Tiger seal with gun
Bradal
Jack and axle stands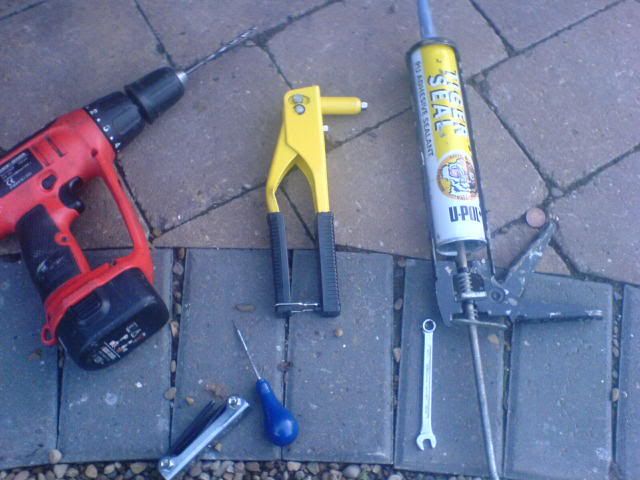 1. I started of by holding the splitter under the bumper and masking taping it on, so that you can mark it and cut down to size, at this point i relised that the towing i sat lower than my bumper slightly so i cut a section out to accomodate this.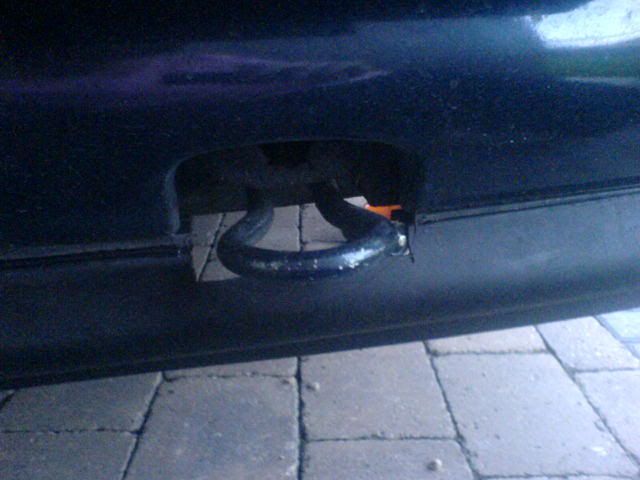 2. As you look at the splitter there are a number of little tags sticking out in each of these i drilled a hole big enough to fit my bolts through.
3. I then jacked up the car and placed axle stands under, i then taped the splitter back in place and marked underneath with caulk where the holes i had drilled before had metal from the valance to drill into to attach the splitter to,i then drilled the holes and sprayed the newly drilled metal with hammarite as rust needs no incouragement on a ford! i found that near the towing eye there was no metal to drill into, so i got a flat bracket and attached that.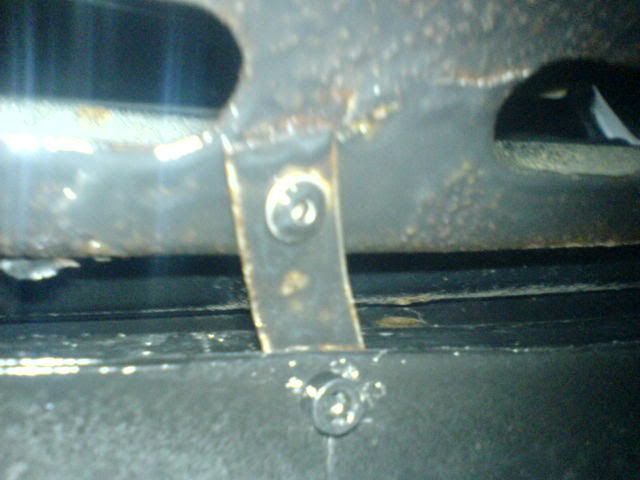 Rough postion of flat bracket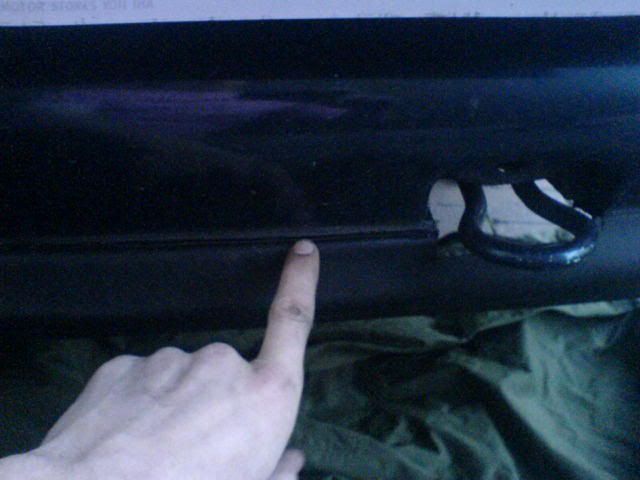 4. I then riveted the bracket to the car and to the splitter, i then went around and attached the splitter using the holes i had drilled.
5. On the corners i found they stuck out a bit,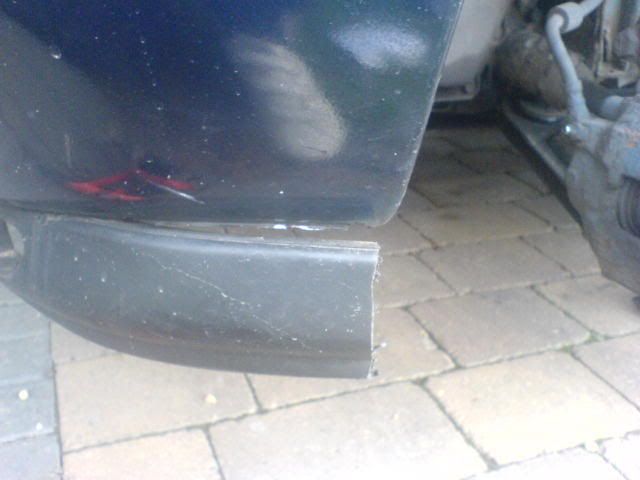 so i bought some 90* brackets and if you look under your bumper there is a slight gap between the metal and the bumper.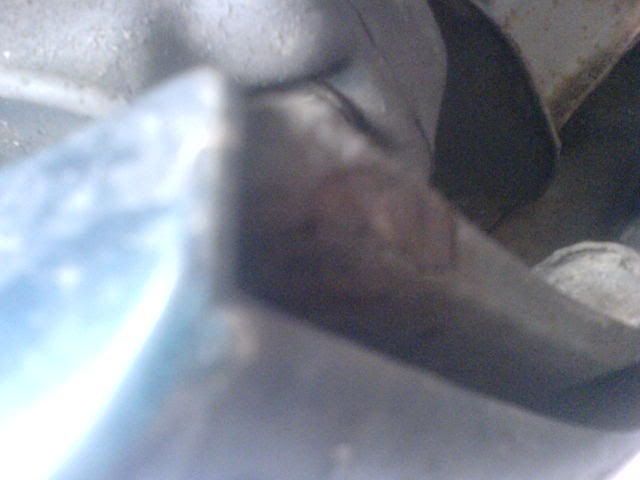 i then lined up the bracket on the outside and used the bradal to mark where i would drill, then drilled!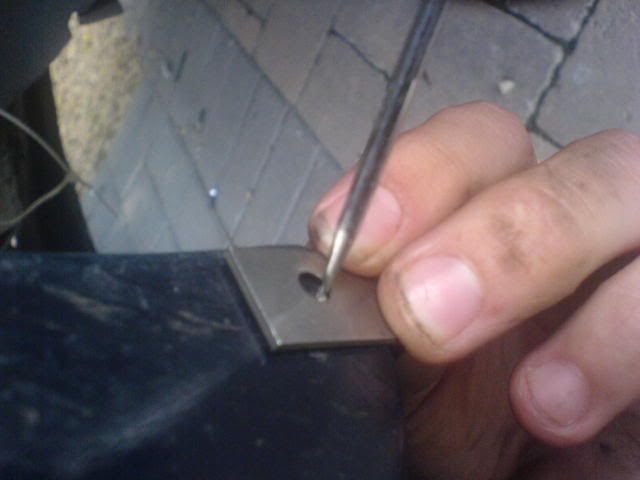 I then took the bracket and lined the upright part of the bracket with the splitter end and marked with the bradal and drilled again.
I then riveted the bracket to the splitter FIRST
I pushed the bracket into the gap between the bumper and metal and lined the holes up and rivited this.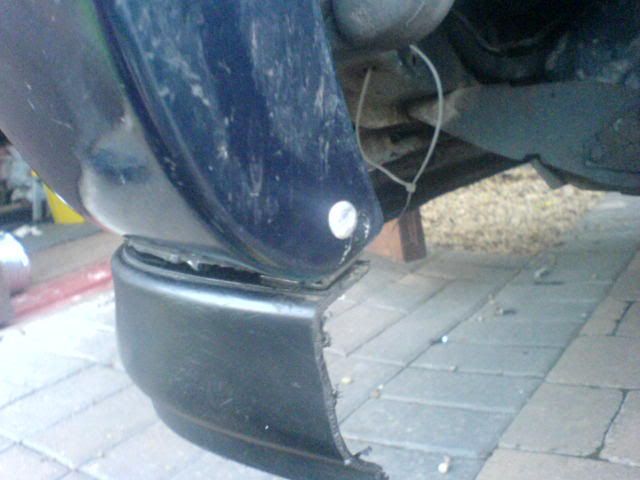 To make sure the splitter stays i went round with tiger seal.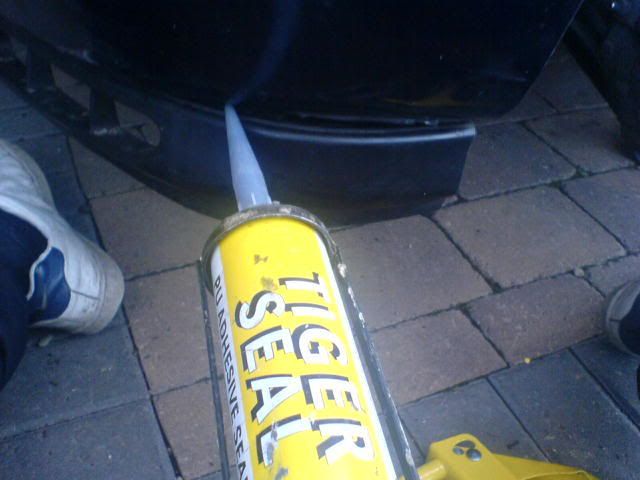 And hay presto you have a splitter!
Hope this helps! any problems just give me a shout!
Ps excuse my rust

_________________
RIP Ben. Gone but not forgotten.
SportKA - I've driven one and its deffinately a Girls car
Ford Fair 2010

0-60

7.45 secs
Trek 4100

Save the trees, wipe your arse with a Cosworth